'90 Day Fiancé': Mursel Tells Anna He'll Tell The Truth On His Parents' 'Deathbed'
Mursel Mistanoglu and Anna Campisi of TLC's 90 Day Fiancé bonded over their mutual love of beekeeping, but they have a number of cultural differences to work through if they want their relationship to go well.
The two 38-year-olds are both beekeepers, but that's where the similarities end. Mistanoglu is a devout Muslim from Turkey with no children, while Campisi is a Christian single mom of three from Nebraska. Her sons, 15-year-old Joey, 14-year-old Gino, and six-year-old Leo, from a previous relationship, all live with her.
In the Nov. 17 episode of 90 Day Fiancé, "What Am I Worth To You," those differences came up yet again. Mistanoglu told his bride-to-be that he wouldn't tell his family members back in Turkey about her children, sparking conflict throughout Campisi's family.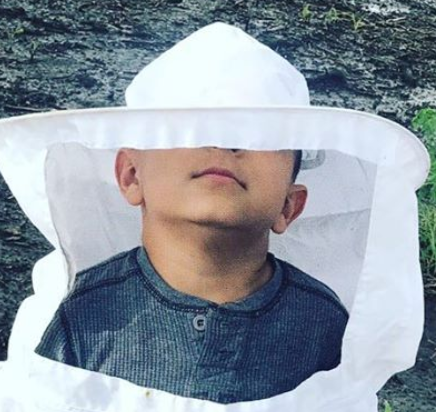 Campisi worried that Mistanoglu would leave her if his family discovered her children
At the start of this Season 7 episode of 90 Day Fiancé, Campisi and Mistanoglu headed to a local park to discuss the disastrous dinner the night before. Mursel met with his future wife's mother for the first time, and Campisi's mom was more than a little upset that her grandchildren would be hidden from her future son-in-law's parents.
"I'm feeling kind of upset," Campisi told TLC producers, "because I don't know if Mursel's family finds out about my children if he'll stay with me or go back to Turkey." Mistanoglu said his parents wouldn't accept his marrying a woman who had other children or who had children out of wedlock.
Campisi asked her 90 Day Fiancé love how he thought the previous night had gone. Using the translation app that the couple works with in order to communicate, he said, "Very sad. You cry…You cried because we are losing each other."
"What are you going to do if your family finds out about the boys?" Campisi asked him next.
"I don't think they [will] hear," he responded, which didn't appear to satisfy Campisi.
"I'm careful about keeping it a secret because, for me, it will cause big problems," Mistanoglu added to 90 Day Fiancé producers. He said that he would be "shamed" if he told anyone in his family the truth.
Mursel said he would tell his family on his 'deathbed'
Campisi pressed on with her future husband, asking him for a timeline of when he might feel comfortable telling his parents about her children.
"Ten years, maybe," Mistanoglu responded hesitantly.
He told TLC producers that he wasn't planning to let his family know anytime soon. "I want to tell my parents about Anna's children when they are on their deathbed," the 90 Day Fiancé star confessed. On their deathbed, he suggested, "they forgive your sins" and don't care about your mistakes.
When asked what would happen if Mistanoglu came clean to his Turkish relatives, he responded in no uncertain terms, "They will tell me to leave Anna."
The '90 Day Fiancé' couple met with Campisi's sons to smooth things over
Understandably, Campisi wasn't satisfied with Mistanoglu's promise to tell his parents a decade later or even on their deathbed. The 90 Day Fiancé star told TLC producers that, if Mursel didn't come clean to his family and agree to communicate with them about her children, she didn't think she'd be getting married in 90 days.
Of course, Campisi wasn't the only one who was upset about Mistanoglu's reluctance to come clean to his family. Her three sons also felt upset about his behavior, thinking that he felt ashamed of them.
The couple met with Campisi's sons to try to explain the situation, but it wasn't ultimately resolved (partly because of the language barrier).
"I want to make you happy," Mistanoglu said during the awkward conversation. "Who?" Campisi asked. "You," her oldest son told her. By the end of the conversation, nothing much had changed, and the whole family appeared troubled.