'90 Day Fiancé': Natalie Mordovtseva Posts Excerpt From Tell-All Book, Fans Confused
'90 Day Fiancé' star Natalie Mordovtseva says she's releasing a tell all book about her time with Mike Youngquist, but her excerpt confuses fans.
90 Day Fiancé couple Mike Younquist and Natalie Mordovtseva became one of the most discussed couples on the show during their second appearance together. Fans were confused as to why they were even trying to marry, given how frequently they disagreed and how little they seemed to enjoy each others' company. Following their appearance on 90 Day Fiancé, Natalie and Mike split, and Natalie announced her intention to release a book. However, her first excerpt has fans scratching their heads. 
'90 Day Fiancé': Mike and Natalie are through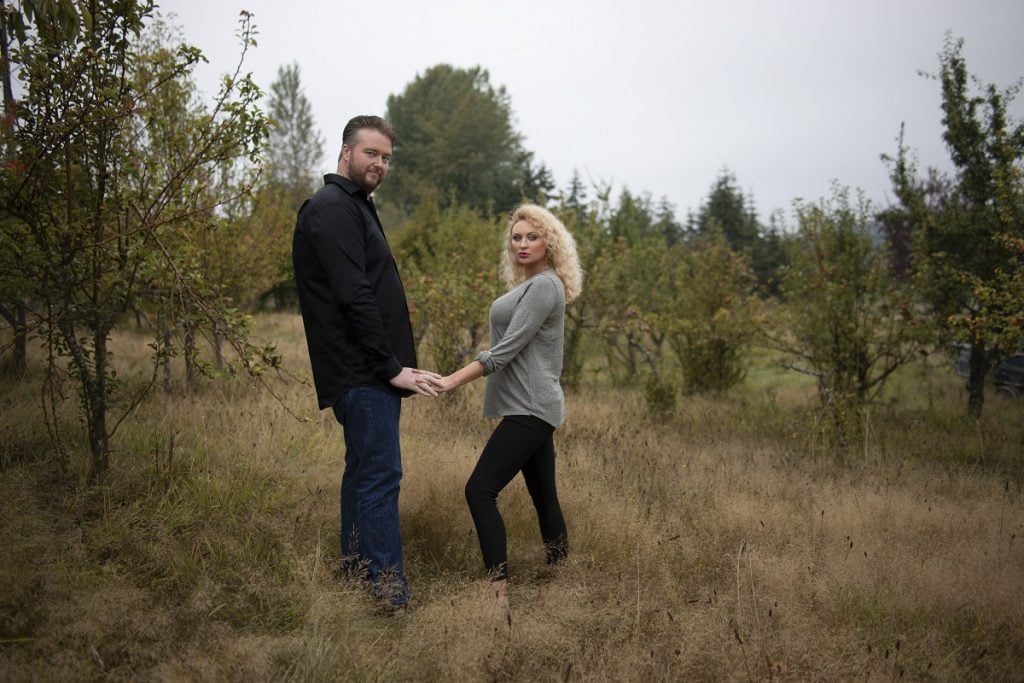 90 Day Fiancé couple Mike and Natalie's wedding fell through the day it was supposed to happen. Mike told Natalie that he just couldn't commit to marrying her, and called everything off. Naturally, Natalie was heartbroken about the entire affair. 
What's more, Mike expected her to fly to France during the COVID-19 pandemic, in order for her to return to Ukraine. The pair eventually reconciled and had what seemed to be a happy wedding. 
However, this wasn't meant to last. The two appeared separately on the 90 Day Fiancé Tell All episode, and their interactions were chilly at best. Mike's friend, Uncle Beau, eventually revealed that the two had called it quits. 
"She has not been home for a couple of months now. She can stay away for all I care," Uncle Beau told InTouch. 
When asked if the two were definitely through Uncle Beau replied, "I'm really hoping so. I pray to God, yes."
Natalie Mordovtseva announced book
Natalie Mordovtseva piqued 90 Day Fiancé fan interest when she announced that she planned to publish a revealing book about her experience on the show. She announced the news when an Instagram fan asked her, "What are your career plans?"
"I'm looking for a publisher right now, to publish my first book in English. So, most of uncomfortable questions will be answered in this book! I bet you will enjoy the TEA," replied Natalie. 
Natalie has not yet revealed when she expects the book to be published, or if it will cover more than her experience with Mike and 90 Day Fiancé. 
'90 Day Fiancé' fans confused by book excerpt
90 Day Fiancé star Natalie Mordovtseva released one page from her book in an Instagram caption to a series of clips.
"Everyone said 'What will happen to Natalie?' She too, shrugged her shoulders, and spread her arms [IN A GESTURE OF SURRENDER]. The answer was borne on  the air, and froze finally, in the mute gaze of people [sic]," she wrote in part. 
"She searched herself, but did not know the answer. Tilting her head slightly to the side, she smiled with gentle pathos, and it probably didn't matter anymore that her dreams irritated everyone around her, and that she endured the sound of  someone's displeasure behind her back," read another portion of the excerpt. 
"It feels like a page from a bad fanfiction," wrote one nonplussed Redditor. 
"She should add a scene where she gazes at her reflection in a pool of water and muses on her extraordinary beauty and intelligence," joked another user.
"Damn, how is it possible to read two paragraphs and not remember a single word?" added one commenter.