'90 Day Fiancé': Natalie Says Mike 'Offends' Her For This Reason
Natalie Mordovtseva and Mike Youngquist of TLC's "90 Day Fiance" have been butting heads all Season 7 long. Most recently, Mike wondered if he could trust Natalie after their K-1 visa application was delayed indefinitely.
Natalie Mordovtseva and Mike Youngquist have had a hard time so far on Season 7 of TLC's 90 Day Fiancé. Mike and Natalie met through mutual friends before getting engaged after just two international trips together and a romantic Paris proposal. But since then, things got a lot more complicated.
35-year-old Natalie, from Kyiv, Ukraine, and 34-year-old Mike, from Sequim, Washington, are both divorced. But Mike is concerned that Natalie isn't completely over her ex. What's more, their religious differences caused a major rift, as Natalie worried that Mike wouldn't be willing to raise their children in a Christian home or attend church with her. 
The 90 Day Fiancé couple also struggled with Mike's admission of a mountain of secret credit card debt, which in turn made him want to delay having kids until they got their finances in order.
On the Dec. 29 episode, "I Don't Have a Choice," Mike and Natalie discussed their delayed K-1 visa application. With no end in sight to the difficult visa process, trust issues and doubts began to form cracks in the couple's foundation.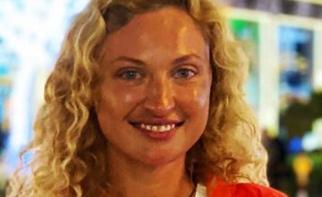 Mike's visit to the embassy didn't go as he hoped
At the start of the episode, Mike admitted his visit to Ukraine to see his fiancee hadn't gone as planned. Natalie and Mike's visa application had been delayed for unknown reasons, and the 90 Day Fiancé stars had argued nearly every day. 
"It's been really frustrating," Mike confessed. "Between children, religion, this whole K-1 visa process has not been easy….we don't know anything. The anticipation is just killing us."
In an effort to get some answers on the visa application holdup, Mike visited the American embassy in Ukraine. But nothing he heard there calmed his fears that Natalie might be hiding something. 
"They said it's classified information," Mike told TLC producers. "They can't give it to me or Natalie. The case still says pending on the website…I personally don't know what the holdup could be."
He continued, "At this point, something serious could be holding up the visa…it will come out to light eventually."
The '90 Day Fiancé' star asked Natalie if she was keeping secrets
After Mike's disappointing news, he headed into a coffee shop with Natalie and grilled her about any potential secrets she might be keeping from him. He worried there was more in Natalie's past than met the eye. 
"Is there anything you're maybe not telling me?" he asked his fiancee across the table. 
Immediately, Natalie seemed hurt and defensive. "So harsh, Michael," she chided him. "On my side it's everything fine."
The 90 Day Fiancé star added that she didn't like being the subject of an interrogation. "I don't understand why you're like this on me," she said. 
Still, Mike wasn't convinced. He asked if there were problems with her criminal history or background check. He also wondered if she had ever applied for another K-1 visa with another man or visited the U.S. with an American boyfriend.
Natalie was offended by the line of questioning
Natalie told Mike his endless questions hurt her feelings and made her doubt their relationship. "It just offends me so much," the 90 Day Fiancé star said. "What is my fault? It just makes me [think], oh my God, why you not trust me?"
Finally, Natalie told Mike she'd never visited the U.S. before or applied for a K-1 visa at any time in the past. "I'm clean," she insisted, before leaving the coffee shop in a huff. 
Mike still seemed skeptical, and Natalie admitted the conversation had left her rattled. She told producers she didn't know how she could move to a country with a man who didn't consider her trustworthy.