'90 Day Fiancé': Natalie Seemingly Confirms Split From Mike in a New Bio
90 Day Fiancé stars Natalie Mordovtseva and Mike Youngquist tied the knot in April 2020 after appearing in two seasons of the flagship series. Since then, they've moved on to Happily Ever After?.
It didn't take long, though, for rumors to swirl that the marriage was in trouble. Did Natalie just accidentally confirm her split from Mike in a new bio?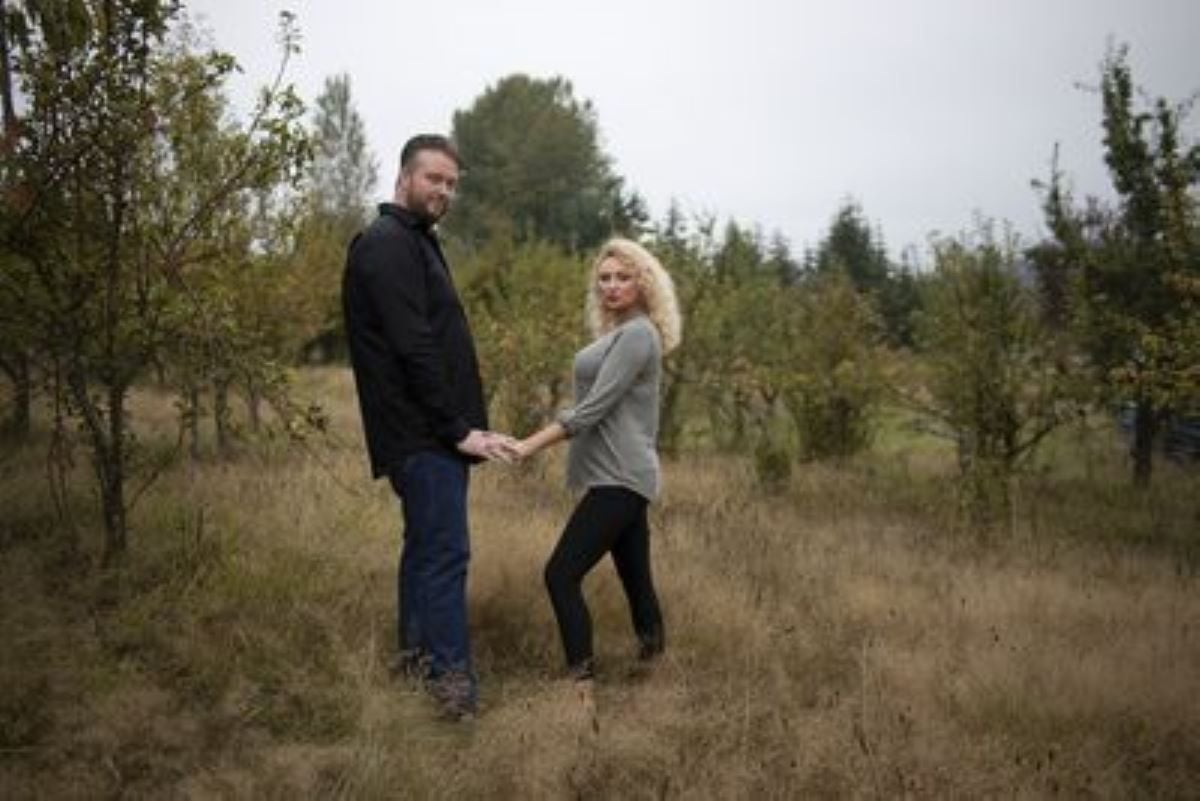 The '90 Day Fiancé' stars have had a turbulent relationship
Fans first met Natalie – who is originally from Ukraine – and Mike in season 7 of 90 Day Fiancé. The entire season was absolute hell for the couple.
They constantly fought over everything from IQ and class to miscommunication. Natalie even accused Mike of cheating and threw away her engagement ring.
When they returned for season 8, everyone was shocked. Even Tell-All host Shaun Robinson admitted she was "really surprised" to see the couple was still together. Despite all of their problems, Mike and Natalie got married in the season 8 finale.
Fans aren't buying their appearance on 'Happily Ever After?'
The couple became husband and wife despite all of their issues. But fans aren't buying their appearance on Happily Ever After? According to Screen Rant, the signs of the couple separating are absolutely everywhere. Which meant that putting them on the spinoff was an absolute waste.
Natalie and Mike's marital troubles are still playing out in new episodes of Happily Ever After?. One episode featured her persuading him to wear a wedding ring.
"Sometimes I do get frustrated with Natalie," Mike said in a confessional. "I mean, I made a major commitment … I often think it may not be enough for her."
The '90 Day Fiancé' seemingly confirms the split
According to In Touch Weekly, Mike's Uncle Beau Lawrence revealed in March that Natalie and Mike had split after less than a year of marriage. He said that he "really hoped" the relationship was over for good.
"She has not been home for a couple of months now," Uncle Beau said. "She can stay away for all I care."
On Tuesday, April 27, Natalie seemingly confirmed the breakup when she shared a link on her Instagram Stories. The link was for fans to vote for her to be featured on the cover of Maxim Magazine.
Will Natalie Mordovtseva be on 'The Single Life'?
According to a screenshot captured by Instagram blogger That Mommy Who Says Bad Words, Natalie's bio on the voting site read, "Nataliia Podiakova. I'm an actress and reality TV star. 90 Day Fiancé Season 7 and 8, HEA, Single Life. I wrote a book about life in U.S."
As the blogger pointed out, Natalie's mention of the 90 Day Fiancé spinoff The Single Life seemingly confirmed her split from Mike. But later, the page was updated with no mention of the TLC show.
The Single Life follows 90 Day Fiancé stars who've called it quits with their spouses or partners, and who are navigating "their new life and search for love."
The "90 Day Fiancé' star claims she's not part of 'The Single Life' cast
As the drama surrounding Natalie and Mike's possible split continues, she appeared on social media again after getting "laser lip" on her "chin, stomach, and waist" at Sono Bello in Florida.
In an Instagram Live on April 28, Natalie told her fans that she was recovering and "excited" about the "life-changing" procedures.
She didn't answer questions about Mike. But fans did notice that she wasn't wearing her wedding ring. This is quite telling, considering she literally asked Mike on Happily Ever After? to wear his wedding ring to show his commitment to their marriage.
During the IG Live, Natalie also told fans that she wasn't filming The Single Life. Despite what her bio said previously.
90 Day Fiancé: Happily Ever After? airs Sunday nights on TLC.