'90 Day Fiancé': Nicole Nafziger Announces Split From Azan Tefou
90 Day Fiancé couple Nicole Nafziger and Azan Tefou have been in relationship limbo since their appearance on the TLC show. Fans have been wondering when or if Nicole and Azan will ever tie the knot — something that Tefou seemed to be dodging whenever possible. Now, Nicole Nafziger has taken to Instagram to announce that she and Azan Tefou have broken up for good. Here's what went down, according to Nafziger. 
'90 Day Fiancé' star Nicole Nafziger announces split from Azan Tefou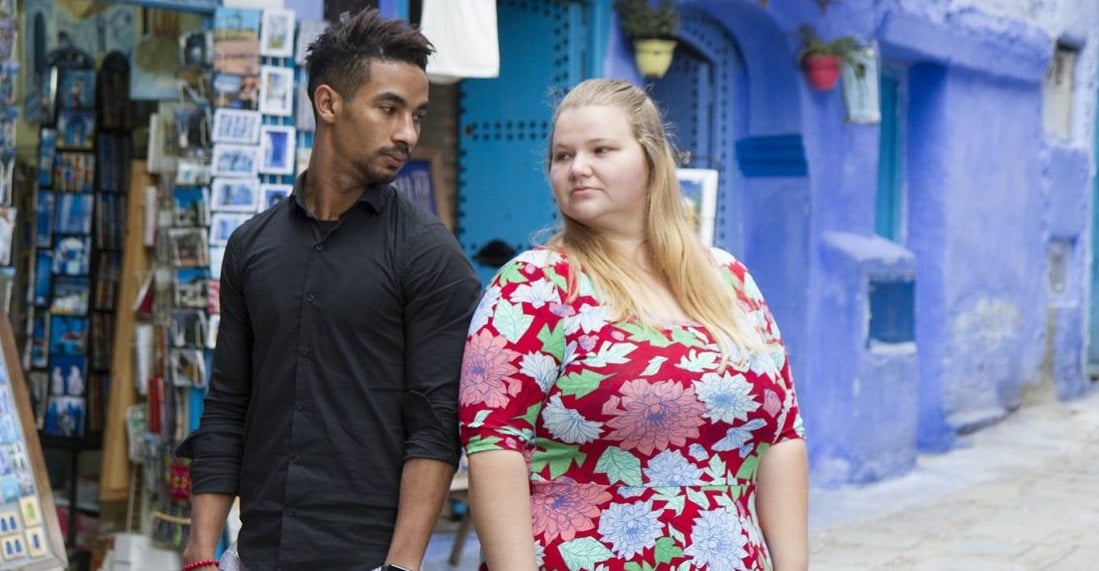 RELATED: '90 Day Fiancé': Nicole Nafziger Plans On Baby No. 2
90 Day Fiancé fans noticed that not all has been well in Nicole Nafziger's world recently. Eagle-eyed fans spotted that Nafziger hadn't been wearing her engagement ring recently, and that the reality star removed the phrase "engaged to Azan" from her Instagram bio.
This left many fans assuming Nicole and Azan's relationship was on the rocks — not that it was the first time fans have made this assumption. Many have been wondering if the two were truly together for some time.
Nicole Nafziger explained to Celebuzz that she and Azan Tefou are officially calling it quits on their relationship. 
"Azan and I have decided to go our separate ways. We had much love and respect for each other, but we weren't without our faults. Unfortunately we can no longer continue our journey together," she told the publication.
"This may be a shock to many because we stayed strong for so long through it all. But as we move forward and heal, we ask that you respect both parties and not constantly ask about it."
"Thank you to everyone who has supported us together and continue to support of as separate individuals," Nafziger added.
There were rumors about lies from Azan Tefou
Nicole and Azan's relationship has been the subject of speculation for 90 Day Fiancé fans for many years. Mostly, fans were suspicious of Tefou's intentions, given that the two remained engaged but unmarried for so long.
They also had their doubts due to how Tefou interacted with Nafziger — at one point he told producers, while sitting next to Nafziger, that he's only "55%" attracted to her. He also called her lazy, and frequently urged her to exercise. Additionally, Azan admitted to Nicole that he had been texting other women to flirt while the two were together.
Soap Dirt previously reported that a source came forward claiming to have inside information about Azan, specifically that he was married with children.
"The leak says Azan Tefou married his cousin when he was 19. And, as an added kicker, [the 90 Day Fiancé source] also says that Nicole Nafziger knew about the marriage the entire time," the publication reported. 
Perhaps unsurprisingly, this information was never verified by any additional source, and should be taken with the biggest grain of salt possible.
'90 Day Fiancé' fans aren't incredibly surprised by the breakup
Nicole and Azan's split isn't particularly surprising news for many 90 Day Fiancé fans. There was much speculation about the couple, with many expecting their relationship to end soon, and some theorizing that it had already ended in the past.
"This is news? We all knew this for a long time," wrote one Instagram user on Nicole Nafziger's Instagram post about the split. 
"Old news, they have been broken up since she came back from Morocco…," claimed another Instagram user.
"I smell a potential The Single Life season coming. That could be the only reason for this," suggested a Redditor.