'90 Day Fiancé': Nicole Nafziger Plans On Baby No. 2
'90 Day Fiancé' star Nicole Nafziger faced intense backlash for leaving May behind and visiting Azan Tefou. Now, it seems she wants another baby.
90 Day Fiancé star Nicole Nafziger has received plenty of backlash from fans of the show over her parenting methods. Notably, Nafziger left her daughter, May, to visit Azan Tefou in Morocco just as the coronavirus pandemic started picking up steam. Now, despite the doubt surrounding her relationship with Tefou, and the criticism over her parenting, Nafziger claims she's looking forward to a future that involves another baby. This time, she's hoping it's Tefou's. 
Nicole Nafziger faces intense criticism
Nicole Nafziger faced plenty of criticism when she chose to visit Azan Tefou in Morocco amid the growing coronavirus pandemic. The 90 Day Fiancé star flew to Morocco and wound up trapped there when the country closed its borders, leaving May in the care of Nafziger's mother while she was away. 
Now, with Nafziger home after her extended trip, she's facing intense backlash from fans of the show for leaving her daughter behind. Many fans think of Nafziger as a bad mother because of her decision, with some saying she puts Tefou before her own daughter. 
After receiving tons of backlash on her own Instagram posts, Nafziger eventually posted a photo of May that she tagged "#badmom." It seems like this may have been her way of clapping back at the hate, which is ironic given the photo was taken during Nafziger's absence. 
The '90 Day Fiancé' star is hoping for another baby
Despite the challenges Nicole Nafziger seems to face when it comes to May, the 90 Day Fiancé star recently revealed that she is looking forward to having another child in the future. 
Nafziger has made it clear that she is hoping to have children with Azan Tefou some day in the future. She's explained during Instagram Q&A sessions that she aims to give May "two little siblings" in the future with Tefou. 
She's also revealed that she and Tefou have discussed baby names for the future, and that they are currently considering a mix of Moroccan and English names. Nafziger recently made her hopes to have another baby clear during a recent Q&A, in which she suggested she's angling for baby number two sometime in the near future. 
However, many fans were confused by the post, thinking that there might be a baby on the way already. Nafziger took to her story to clear the air. 
"No, I am not pregnant. Sorry for the confusing post. Hope everyone is staying safe out there! Peace and [l]ove to all," she wrote. 
'90 Day Fiancé' fans can't believe their eyes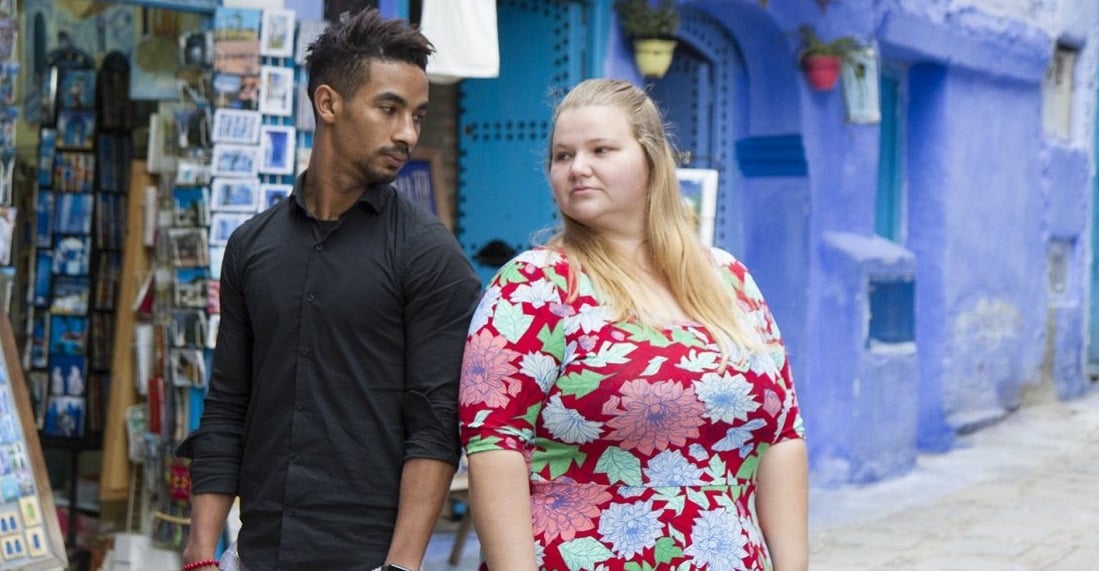 Meanwhile, 90 Day Fiancé fans aren't impressed with Nicole Nafziger's baby fever, or her ongoing relationship with Azan Tefou. Many fans have speculated on the nature of Tefou's relationship with Nafziger since their first appearance on the show. Some have even suggested that he's trying to scam her. 
The comments on Nafziger's Instagram posts seem to reflect how many fans feel as if she's making a mistake — they're numerous, to say the least. 
"I dont know how much longer you're going to allow yourself to continue with someone who clearly doesn't want to marry you. It would have happened a long time ago. You're too good for that. Give yourself the [chance to meet someone] who will do right by you and your daughter," wrote one user. 
Another user pointed out that May should be Nafziger's priority above all else. 
"I wish she was your most important thing in your life, and supply her a nice stable home for you and her," they wrote.
"Are there any plans on getting married and more serious now that may is getting older and needs stability?" asked another fan.