'90 Day Fiancé': Nicole Nafziger's Extended Stay With Azan May Cost Her More Than Just Time With Her Daughter
90 Day Fiancé star Nicole Nafziger has been in Morocco with her fiancé Azan Tefou since March while leaving behind her six-year-old daughter May in America. Nicole has been telling her fans for months that she plans to go home to her daughter, but it still hasn't happened. Now, it appears that her extended stay could cost her more than just lost time with May.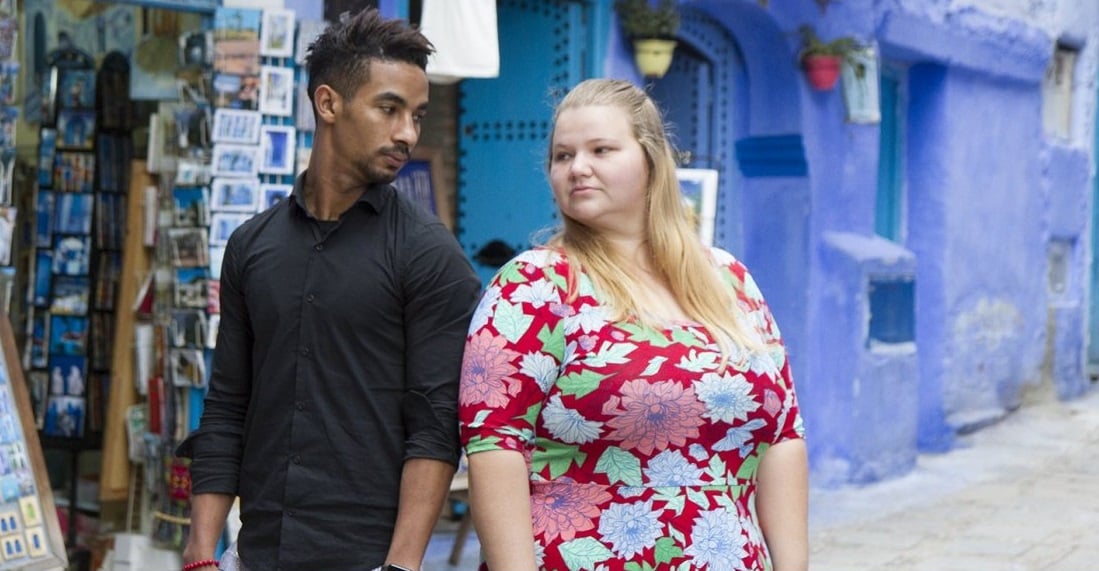 A 2-week trip has turned into 5 months…and counting
Nicole traveled to Morocco in early March after saving up her money to pay for a two-week trip to visit Azan. However, the pandemic hit just days later, and Nicole claimed she was stranded in North Africa due to the international travel bans.
As Soap Dirt points out, the American government set up special flights to help those stuck abroad to get back home. But, Nicole remains in Morocco, and 90 Day Fiancé fans are not happy about her choice to "abandon" her daughter.
Nicole has consistently posted on social media while she's been out of the country. She has also included pics of her daughter taken by her mom, Robbalee. Fans can't believe she is missing out on her daughter's childhood to be with Azan. Nicole continues to ruin her reputation by sharing clickbait articles about her relationship that are clearly paid posts without any explanation.
Meanwhile, May is in Florida with Robbalee, and the 90 Day Fiancé star is missing out on the chance to watch her daughter grow up.
The '90 Day Fiancé' star keeps promising she will be home soon
Amid the constant fan backlash, Nicole has repeatedly promised her more than 600K Instagram followers that she will reunite with her daughter "soon." In late July, the 26-year-old posted a selfie of her and Azan, and the 90 Day Fiancé star wrote in the caption that she was excited to see May.
"So happy to have had this extra time with you, my love♥️ But soon I'll get to see my little girl and I'm also very happy and excited for that♥️," wrote Nicole.
RELATED: '90 Day Fiancé': Nicole Nafziger Angers Fans For Posting Clickbait, Rather Than Return to the US and Her Daughter
The next day, she posted another pic of her and Azan, and in that caption, she told fans she was making every minute count with her man. Nicole added that only she and Azan knew their love story and all of the hard things they have been through.
She ended her message by writing that she and Azan have come out "stronger" than they've ever been, and they will continue to grow together. Nicole then declared that Azan and May were her "family" and her "future."
Nicole says time is running out for her to return home
Despite the international travel ban in Morocco, the country has allowed several flights to leave the country so Americans and other non-citizens can get home. Nicole told 90 Day Fiancé fans that she hasn't been on any of those flights because the ticket prices are two to three times higher than regular airfare.
According to Soap Dirt, the American Embassy initially provided flights for less than $1,500, and travelers didn't have to pay upfront. Instead, they signed a promissory note to repay the ticket price interest-free.
RELATED: '90 Day Fiancé' Fans Blast Nicole Nafziger For Choosing to Stay With Azan Instead of Watching May Grow Up
Those flights have ended because commercial flights are now available, but those ticket prices are around $3,000.
It appears that Nicole has more to worry about than the price of airfare. The US Embassy in Morocco announced that overdue visas expire on August 10. Nicole's visa actually expired in June, but the government expanded the limits during the COVID-19 pandemic.
If Nicole doesn't leave the country, she could face a fine.
New episodes of the 90 Day Fiancé franchise air Sunday and Monday nights on TLC.