'90 Day Fiancé': Nicole Nafziger's Father Arrested For the Second Time in Three Months
Nicole Nafziger of '90 Day Fiancé' fame won't be coming back for a new season, but it seems her father could be spending some time behind bars.
90 Day Fiancé star Nicole Nafziger hasn't appeared on the show for quite some time, and she claims she and Azan Tefou have no intent to reappear soon. And while they may be keeping a low profile, her father is having more immediate troubles. For the second time in a three-month span, Tyler Nafziger has been arrested. His arrest this month is specifically for drug-related charges. Here's what went down. 
Tyler Nafziger's previous arrest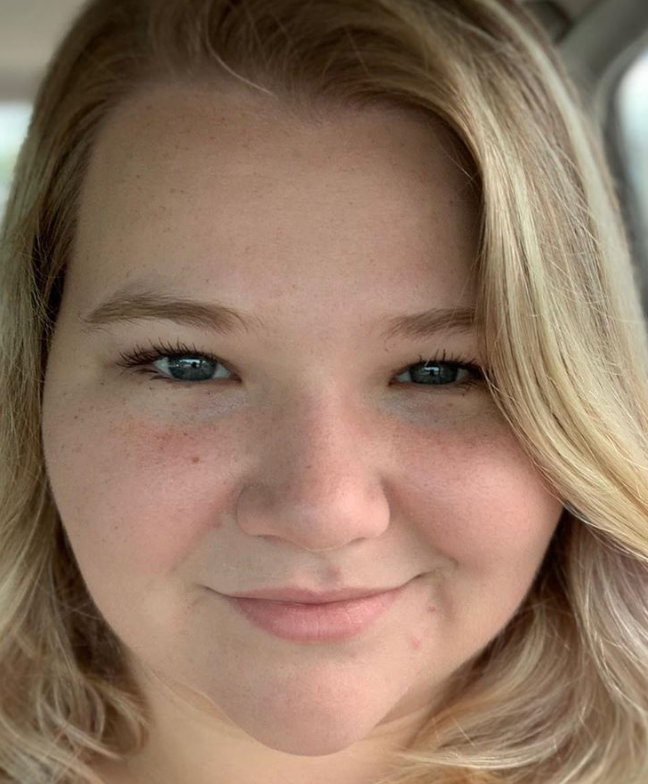 The Nafziger family has been tied to the 90 Day Fiancé franchise for quite some time. And while they're not on the show now, it seems as if Tyler Nafziger is still making the news. In October of 2019, Tyler Nafziger was arrested following a physical altercation at a gas station. 
It seems Nafziger met a woman who was moving out of a halfway house, and offered to help. "The victim stated she had met the offender a couple of days ago and he agreed to help her move out of her halfway house (not a domestic relationship)," said the police report.
The two disagreed on something or had some sort of argument, and Tyler Nafziger escalated the situation. The report continued, "The victim stated she got into a verbal argument by the offender's vehicle with the offender. The victim stated the argument turned physical when the offender put his arm around her throat."
"The victim stated she was able to breathe and was not in fear for her life however; she thought he was going to hurt her. The victim stated she was able to get away from the offender. The victim stated the offender then ran to the driver side door and got into the vehicle. The victim stated she then tried to push the driver side door closed so the offender could not open it and get out," read the report.
Nafziger was found to be in possession of drug paraphernalia. The report explains that Nafziger "stated he had a glass pipe in his front right pocket." Tests confirmed cocaine use. 
The victim stated, "I am afraid Tyler will hurt me once he gets out of jail because he smokes crack."
Nafziger's latest arrest
Now, as reported by InTouch Weekly, Tyler Nafziger is facing drug-related charges. He has been charged with possession of a controlled substance without a prescription, and possession of drug equipment and/or use. 
Starcasm obtained the police report, which explains that Tyler Nafziger was stopped as part of a routine traffic stop while pulling into a driveway. He had a male passenger in the back seat who was identified as a felon with an active warrant out for his arrest. 
One officer, "observed in plain view a plastic bag that was tied with what appeared to be a white powder substance within."
The arrest report reads, "During my search of the vehicle two glass pipes with residue were located. One pipe was located in the center console and one was located in the pocket of the driver's side door. These pipes were consistent with paraphernalia used to ingest cocaine."
Testing revealed that Nafziger was in possession of Fentanyl. 
Nicole Nafziger won't reappear on 90 Day Fiancé
Nicole Nafziger has not made any statements about her father's arrest or drug use. She has dealt with questions about her father in the past, however. 
The 90 Day Fiancé star hosted an Instagram Q&A during which one fan wrote, "Your dad is strange."
She replied with, "He's an interesting awkward guy."
Meanwhile, Nicole Nafziger and Azan Tefou have revealed that they have no immediate plans to reappear on 90 Day Fiancé. 
A fan asked on Instagram, "Is it true that you and Azan won't be on TLC anymore because you were physically violent with him?"
Nafziger answered, "No. We aren't going to be on another season because we chose not to go on again right now."