'90 Day Fiancé': Olga's Husband Steven Speaks Up on Paola Mayfield's Instagram
Steven Frend and Olga Koshimbetova had a dramatic storyline when they appeared on Season 6 of TLC's 90 Day Fiancé. The young couple met when Koshimbetova visited the United States for the summer. Their summer fling turned into a pregnancy, and eventually, their pregnancy turned into an engagement (and, as of 2019, marriage).
Frend was never liked much by 90 Day Fiancé fans. They often saw him as harsh and sharp-tongued with his young Russian bride-to-be, especially after she was recovering from a C-section when she gave birth to their baby Alex. The Marylander even lied about filing for his wife's K-1 visa and eventually took their baby to the United States alone.
Paola Mayfield, a Colombia native who is married to Russ Mayfield (originally from Oklahoma), has also gotten some haters over the years. The new mom, personal trainer, and model welcomed baby Axel in Jan. 2019 with husband Russ. Russ and Paola have appeared on 90 Day Fiancé and the spinoffs 90 Day Fiancé: Happily Ever After and 90 Day Fiancé: Pillow Talk.
Recently, Mayfield's and Frend's worlds collided on social media when Frend responded to Mayfield's question about romantic jealousy on Instagram. Have 90 Day Fiancé fans changed their minds about Frend?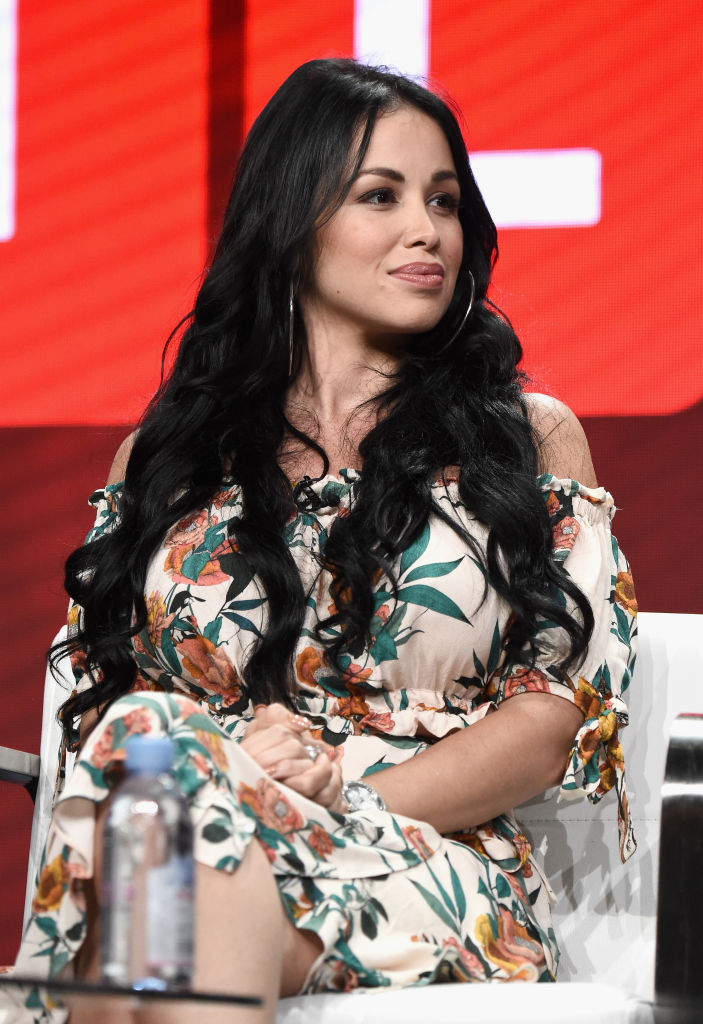 Mayfield posted about 'jealousy' on Instagram
Paola Mayfield most recently appeared on a few episodes of 90 Day Fiancé: Pillow Talk with her husband Russ Mayfield. Fans immediately noticed Paola's "jealous" comments about other cast members, as she playfully told Russ not to comment on other women's bodies or beauty.
Paola insisted that they were just joking on the show. But on Instagram, she posed a question to her fans next to a short video of Russ kissing her.
"You can't look, talk, or have pictures of other woman on your cellphone! @russ_mayfield You are my baby daddy 😏 don't get the Latina out of me😂," the 90 Day Fiancé star captioned the video.
She added a question, asking fans to chime in with their opinions. "Question: are you a jealous person? I am not," she wrote.
Frend sparked a conversation with fans
Steven Frend, who credits his yoga practice with helping him to develop patience and maturity, wrote what to many seemed like a surprisingly level-headed response under Paola's question.
"To me, jealously is a sign of insecurity," Frend said. "When you trust your partner then it shouldn't matter who he/she talks [to], hangs out with etc. jealously can ruin the relationship they really don't want to lose. Trust & communication."
To one 90 Day Fiancé fan who said that it was normal to find other people attractive even when you're in a relationship, Frend joked, "Olga points out good looking butts."
Most fans agreed with Frend's comments about jealousy. "You're absolutely right, love the way you think," one wrote. Frend's recent Instagram posts also have plenty of supportive comments.
It seems like the tide might be turning in terms of public opinion about Frend since he has matured in recent years. Just after they married earlier in 2019, a fan wrote on Twitter, "They are a damned good looking couple ….have to admit!!! hopefully Steven has grown up some."
However, some 90 Day Fiancé fans still aren't convinced. One Twitter user wrote recently of a memorable moment on the show, "#StevenFrend from @90DayFianceCast is such a douchebag. His girlfriend Olga just gave birth to their child, but he's throwing a tantrum, so when Olga asked him to look for something, he says angrily 'You look for it.' What a child."
Steven and Olga hope to return for a '90 Day Fiancé' spinoff
Frend might not be a 90 Day Fiancé fan favorite, but there are plenty of fans of the show who love to hate-watch. Plus, Frend has repeatedly claimed he learned from his time on the show and has changed since his first season on 90 Day Fiancé.
Maybe that's why Frend and his wife Olga, whom he married in Aug. 2019 in a courthouse ceremony in his home state of Maryland after two years together, hope to return to the show that put them on the map. The couple plans to move to Seattle soon and has been traveling across the United States, according to Soap Dirt and Frend's recent Instagram posts.
With all the recent changes in their lives, they might be a good fit for a future season of 90 Day Fiancé or one of its many spinoffs. According to Soap Dirt, Steven and Olga say they would "love" to return for a future season of 90 Day Fiancé.