'90 Day Fiancé': Omar Albakour's Mom and Sister Tell Avery Mills They Were 'Worried' About Their Relationship On 'What Now?'
Omar Albakour and Avery Mills first got married on TLC's 90 Day Fiancé: Before the 90 Days Season 3, becoming one of the franchise's youngest-ever couples.
Omar is a 25-year-old dentist from Syria who's currently studying periodontology. 20-year-old Avery is a Muslim convert from Columbus, Ohio, who currently studies healthcare management.
While Avery was raised Christian, she said she always felt a connection to Islam. And after meeting Omar online, the nearly 6,000-mile distance didn't stop the pair from falling madly in love. They married in Feb. 2019 in Lebanon.
On a recent episode of TLC GO's digital-only series, 90 Day Fiancé: What Now, Omar and Avery opened up about what their relationship looks like today. Avery met Omar's mom and sisters for the first time in Lebanon, where his family members revealed that they were as wary about the relationship at first as Avery's mom was.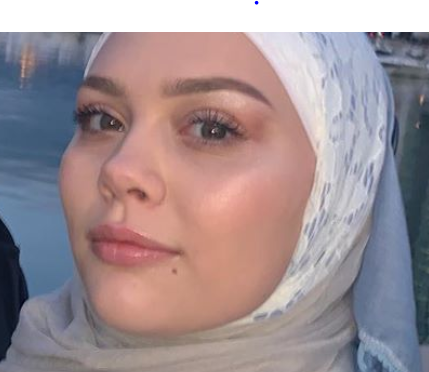 Avery opened up about converting to Islam before meeting Omar
On 90 Day Fiancé: What Now, Avery looked back at her faith journey and her reason for converting to Islam.
She explained that she wasn't raised with any strict religious beliefs. In Ohio, she was a cheerleader who experienced all the "typical" American high school events and ran in typical social circles.
"Growing up, I was honestly, you know, the typical teenager in high school," she told TLC producers. "I wore whatever I want. I did not dress modestly. I did not cover," Avery explained, referring to her headscarf. "I went to prom, homecoming, all those things."
Still, the newlywed always felt like something missing. She was just never sure why she didn't feel like she fit in. "When I would go out with all this people, I still didn't feel like—I wasn't being true to myself, and I just didn't know what it was," Avery explained.
When the 90 Day Fiancé star found Islam, she said everything clicked for her at last. "I did identify as Christian, but I actually had a lot of Muslim friends growing up," Avery revealed. "And I wanted to become a Muslim the first time I did a prayer in the mosque. So, a year and a half ago, I found Islam."
It wasn't long—just a few months, in fact—after her conversion before Avery met Omar on a Muslim dating app. She thought at first that he lived in the U.S., but it turned out that he actually lived in Syria. "But by then, I already liked him," Avery said. The couple talked for months before meeting and marrying in Lebanon.
Omar's mom revealed that she was concerned at first because of Avery's background
Avery and Omar reunited in Beirut after a whopping eight months apart. The young couple was obviously thrilled to see each other. Omar even gifted Avery a traditional gold Syrian wedding band, which she'd been asking for for a while.
During Avery's visit, Omar's mom, sisters, and nieces met up with her for the first time. They drove six hours to spend time with Omar's bride, which touched Avery.
"I think it's really sweet that his mom and his sisters and his nieces are willing to spend this long in the car to come and see me," she gushed. Still, she said she was nervous about getting Omar's family's approval. "I'm a little bit nervous because in Syrian families, the mother has to like me," Avery said. "I don't know how she feels about me being a convert. I just hope she accepts me."
But it turned out that there was no need to worry. Omar's mom, Fadwa, as well as his two sisters and two young nieces, were thrilled to meet the woman Omar loved so much.
Even so, Omar's relatives admitted to feeling some trepidation when they heard about his growing relationship with an American convert.
"Listen, I'm going to be honest," Omar's sister told Avery. "When Omar told me a story about you, I feel like I'm worried."
The 90 Day Fiancé star didn't seem to take offense, as people in her life had also warned her about pursuing the unconventional match. "When I got engaged to Omar and I told my friends and family, I'm getting married to a Syrian…everyone thought I was so crazy," Avery confessed. "But we just had to follow our heart."
While Fadwa admitted to having concerns at first, she said that Avery had won her heart. "I was hoping he marries a woman from our country or culture—I mean, Arabic, like us," Omar's mom said. "But Omar loves her, and she converted to our religion. I was so, so happy to meet her."
The young '90 Day Fiancé' star recently gushed about her husband's family on Instagram
While Omar and Avery still live in different countries due to the lengthy visa application process, it looks like their relationship is going strong.
After the 90 Day Fiancé: What Now episode aired, Avery shared sweet photos of herself with Omar's mom, sisters, and nieces on Instagram. The newlywed gushed about her in-laws, writing, "Meeting Omar's family was amazing, it's not hard to see how he became such a great person. His family shaped him into the man he is and I'm so honored to join the family."
And despite a few recent rumors that the couple had broken things off—likely because they still live so far away from each other, as the visa process can take years—Avery cleared the air in another Instagram post. She and her husband, she assured fans, were still very much an item.
"I'm not sure why there is an article saying Omar and I aren't together, but we are very much happily married and we have never split up," Avery wrote. "So for the people that rushed to my page to see if the tabloids were true they aren't ❤️ Still my best friend."