'90 Day Fiancé: The Other Way': Corey Admits to Evelin That There Is 'More to the Story' With Fling in Peru
Just ahead of the 90 Day Fiancé: The Other Way Season 3 premiere, Corey Rathgeber's fling in Peru has come to light. While he claims that his fiancée Evelin Villegas wanted a "break" and that they were broken up, she didn't see it like that. Evelin says in the clip that Corey admitted there's "more to the story" with the Peruvian woman, Jenny. The curtain is being pulled back, and there's going to be a lot to unpack this season.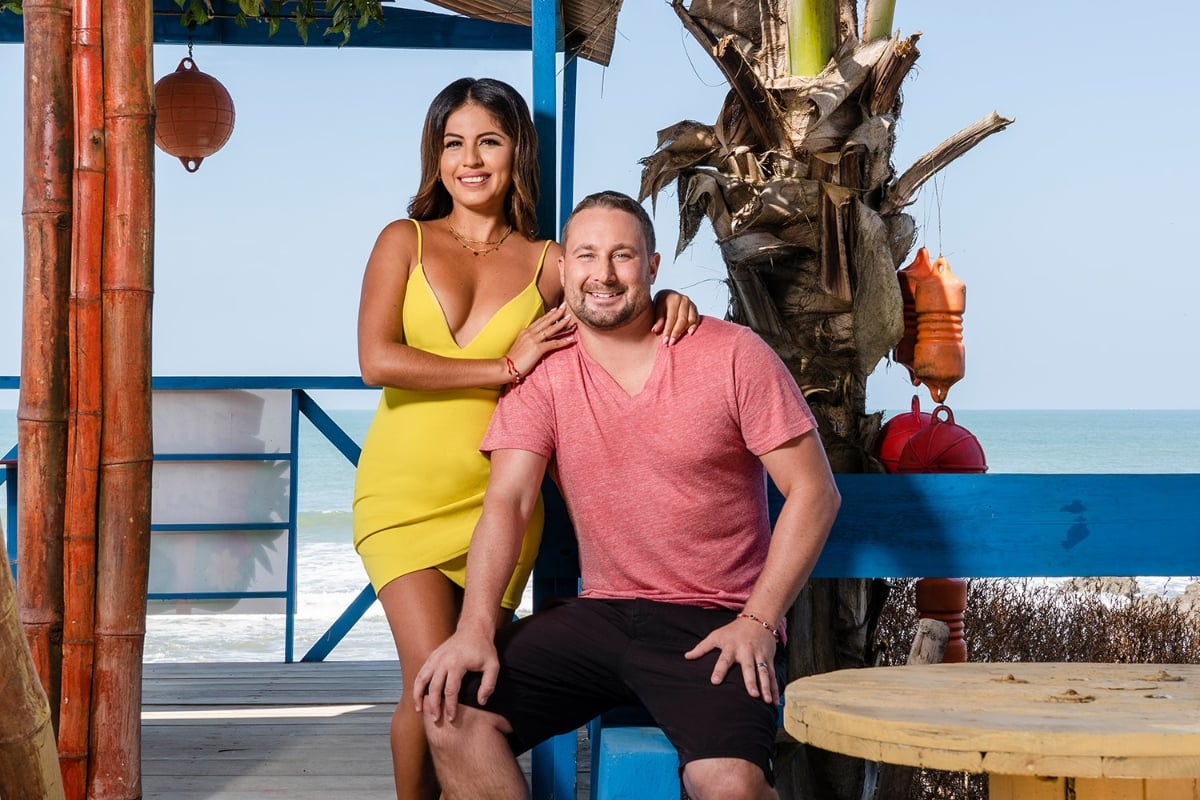 Corey has a fling with a woman named Jenny in Peru while on a 'break' with Evelin
Evelin told Corey that she wasn't ready to marry him in the previous season of 90 Day Fiancé: The Other Way. In the flashback clip, Evelin told Corey, "I want to walk the world with you, but not because you need me, but because we both want to." In a brand new sneak peek clip, Corey says, "Evelin decided she wanted to go on a break. I took that as we were broken up." He clarified to Evelien, "It wasn't taking a break. You broke up with me." She replied, "At first, it was a break." This implies that even Evelin knew that it started as a break and transitioned into a breakup. So did Corey really cheat if Evelin broke up with him first?
Corey then packed a bag and left for Peru. He explained why he chose Peru specifically. He said, "It's cheap, there's good surf, and it's close." That's when he met a girl named Jenny. After a month in Peru, he headed back to Ecuador to pack the rest of his belongings and leave Evelin for good.
Corey admits to Evelin that there is 'more to the story' with Jenny
That's when the Coronavirus (COVID-19) pandemic began, and the government enforced the quarantine. He got stuck with Evelin in Ecuador. In a flashback, Evelin tells Corey, "You know right now you, and I wouldn't be together if we weren't stuck in quarantine." Around the same time that Evelin and Corey were locked down together, she heard that Corey had seen Jenny while in Peru through a mutual friend.
Evelin explained, "I mean, of course at that time, I was mad." She didn't know the extent of the relationship, only from what Corey told her. She said, "But he told me that he only hang out with her for four days." Then Evelin found out more about the secret relationship. Evelin explained, "But after I kept pressuring him, he admitted that there was more to the story."
Will Evelin forgive Corey enough to marry him?
In the trailer for season 3, Corey is still in Ecuador with Evelin, trying to see their engagement through to marriage. While trying on a wedding dress, Evelin says, "Most brides are excited, but I am legit terrified."
Her family and friends aren't supportive of their relationship anymore. At the wedding dress shop with two friends, one of them tells Evelin in Spanish, "It's so stupid that you want to marry him." Evelin's hesitation could be coming from the fact that he had a fling in Peru with Jenny. However, one could argue that Corey didn't cheat because they were on a break.
Evelin isn't as innocent as she makes herself out to be, however. 90 Day Fiancé: The Other Way fans remember in earlier seasons when Evelin was caught sleeping with her best guy friend while she and Corey were on a break. Fans are excited to watch this Friend-Esque drama play out in real life. Were they on a break, or were they broken up? 90 Day Fiancé: The Other Way Season 3 premieres on Sunday, August 29th at 8 pm EST on TLC.