'90 Day Fiancé: The Other Way:' Frustrated Jenny Tells Sumit: 'I Will Never Be Your Wife'
Sumit Singh faces a decision on 90 Day Fiancé: The Other Way Season 3, will he marry his long-time girlfriend Jenny Slatten or let her leave for America? Jenny seems to know the answer. She tells him that she will never be his wife. This hints that Sumit is still not being able to commit to Jenny.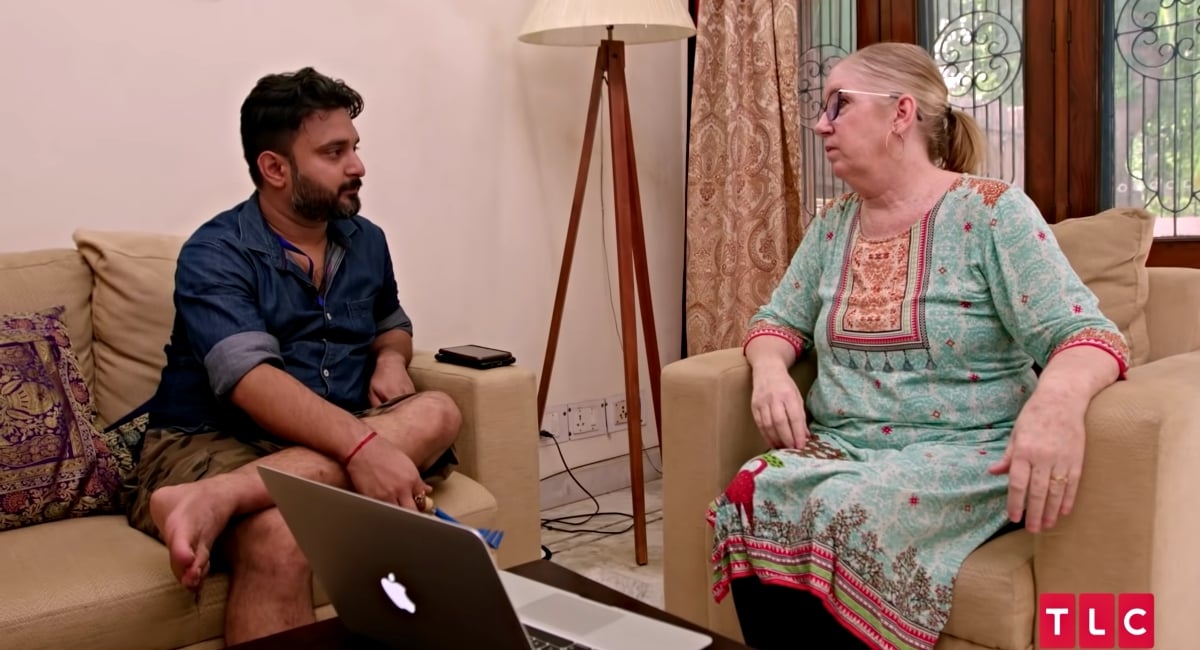 Jenny's visa is set to expire and Sumit isn't any closer to committing
After over 8 years of Sumit promising her marriage, Jenny is fed up. Sumit convinced her that after his divorce was finalized, he would marry her. Now, Jenny is facing the end of her third trip, and there's still no ring in sight.
Jenny came on a 10-year tourist visa that requires her to leave the country every six months. She's been able to stay longer than the allotted six months because of the extensions from the Indian government in response to the coronavirus (COVID-19) travel restrictions. Three times the government approved her extension, but the 4th time she was denied. Jenny's frustrated that Sumit won't marry her, which means she will have to leave the country immediately.
Jenny tells Sumit, 'I will never be your wife.'
In a clip for the upcoming episode of 90 Day Fiancé: The Other Way (via Twitter), Sumit tries to console Jenny. Though, it seems like it's too late for consolation. Jenny is fed up with Sumit's empty promises. In the clip, she tells Sumit, "Never. I'll never be your wife." Sumit attempts to reassure her by saying, "I want to be with you, I love you."
Jenny tearfully tells Sumit, "This is the worst thing that could have ever happened." This means that Jenny is likely going back to America. Frustrated, Jenny asks Sumit, "Why did I even come back here?"
Will Sumit marry Jenny before she has to go back to America?
While some fans are convinced that he never intends to marry her, Sumit insists he will. In the dramatic chair kicking exit, Jenny made it clear that she will never come back to India if she leaves. So he's aware he's risking losing Jenny forever if he can't marry her before her visa expires.
Since Sumit lost his passport, going to a third country like Thailand or Bali is out of the question. Since Sumit's family is against the idea of them getting married, it's unlikely that Sumit will defy them. In addition to that, Sumit was also advised by his astrologer, Khalid, that if he rushes into marrying Jenny, their relationship will end in a constant state of fighting and unhappiness.
From what Jenny is telling Sumit, it seems that she's preparing to go back to America alone. Could this be it for Sumit and Jenny? If he doesn't step up to the plate and decide soon, he might be losing Jenny for good.