'90 Day Fiancé: The Other Way': Signs That Sumit May Never Marry Jenny
Sumit Singh's storyline on 90 Day Fiancé: The Other Way Season 3 revolves around his commitment to long-time girlfriend Jenny Slatten. After over 8 years of promising marriage, Jenny is fed up with waiting. Will Sumit ever commit to Jenny? Here are some signs that point to that he never intends to marry her.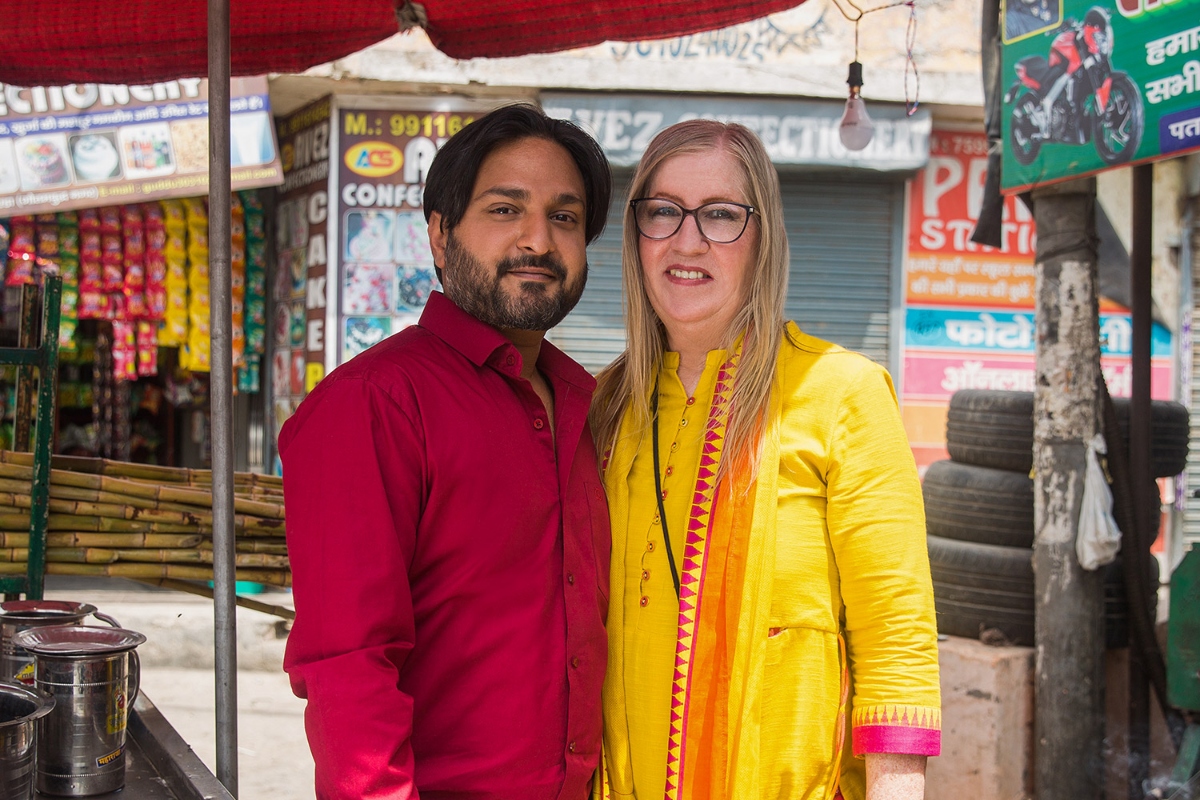 Sumit has a history of lying to Jenny
Firstly, the relationship didn't start on the most honest of terms. Back in 2013, Sumit began talking to Jenny by catfishing her with a different photo and name. He claimed to be Michael Jones, a muscular, tall, caucasian man. After coming clean to Jenny about his real identity, Jenny forgave him, and they continued their relationship.
Then Sumit lied again. While dating Jenny online, Sumit's family set him up with an arranged marriage with an Indian woman. Jenny had no idea that he was being forced into a marriage or getting married at all. While Sumit lived a double life for two years, Jenny decided to move to India to be with Sumit. She sold her home and car and packed up all of her belongings in a few suitcases to start her life in India.
It came as a gigantic shock to her and the viewers that Sumit was secretly married for two years. Not only did he lie to Jenny, he then lied to his parents when he said he was moving away from the family home "for work." In actuality, he was moving in with Jenny in a new apartment in a new town. That begs the question, could Sumit be lying to Jenny about wanting to marry her?
Sumit won't stand up to his family
Secondly, Sumit has been struggling with defying his family since the very first season. TLC cameras documented when he left to live with Jenny in a new town. Once they found out about Jenny, they arrived with his in-laws and took him away. Jenny's visa was expiring, and so she had to leave India. Five months later, Sumit filed for his divorce from his wife, and Jenny came back to India.
Sumit continued to keep Jenny and his family separate. Then he found out that his parents could object to his marriage to Jenny. After speaking to his parents about Jenny, his family disapproved of his relationship again. They believe that Sumit was choosing her over them.
After his divorce was finalized, he asked his parents one last time for their blessings and permission for him to marry Jenny. His parents refused. The conversation turned into a major blowout fight. The biggest obstacle standing in Sumit and Jenny's way is his family. The only way that they can get married is if Sumit defies them and marries her in secret. Now, Sumit has to stand up to his family to marry Jenny before her visa expires.
Sumit's astrologer tells him to wait on marriage
Thirdly, astrological predictions are a big part of Sumit's culture and faith. He believes that whatever is predicted by the astrologer will come to pass. Because of this belief, he will take whatever advice the astrologer gives him. On the premiere episode of 90 Day Fiancé: The Other Way, Sumit takes Jenny to meet his astrologer, Khalid. After creating Jenny's natal chart, Khalid advised Sumit not to rush his marriage to Jenny. He said that if they rush into marriage, they will inevitably end up constantly fighting and being unhappy.
While Jenny was skeptical, Sumit trusts his astrologer's readings to be true. Khalid had predicted many things for Sumit that have come to pass. For example, during a reading for Sumit's father when Sumit was a boy, he predicted that Sumit would cause "trouble" for them. He also said that his marriage would fail, and fall in love with an older woman.
Between lying all of the time, being scare of standing up to his family, and his astrologer's advice to wait for marriage with Jenny, it seems that Sumit may never commit. Jenny is growing frustrated with Sumit's empty promises. With her visa expiring, she's about to go back to America and never return to India. Will Sumit be able to defy his family and fans' expectations and marry Jenny? 90 Day Fiancé: The Other Way fans will have to wait and see what this season has in store.
RELATED: '90 Day Fiancé': Is Sumit's Lost Passport the Perfect Excuse to Postpone Marriage to Jenny?