'90 Day Fiancé: The Other Way' Spoilers: Do Alina and Steven Get Married?
90 Day Fiancé fans watched as Alina prepared to marry Steven in just two days. While many 90 Day Fiancé fans and even the couples' friends and family think that it's too soon for this young couple to get married. Despite the warnings, it appears that Alina and Steven are going through with the marriage. Did they get married? Here are some spoilers for 90 Day Fiancé: The Other Way Season 3.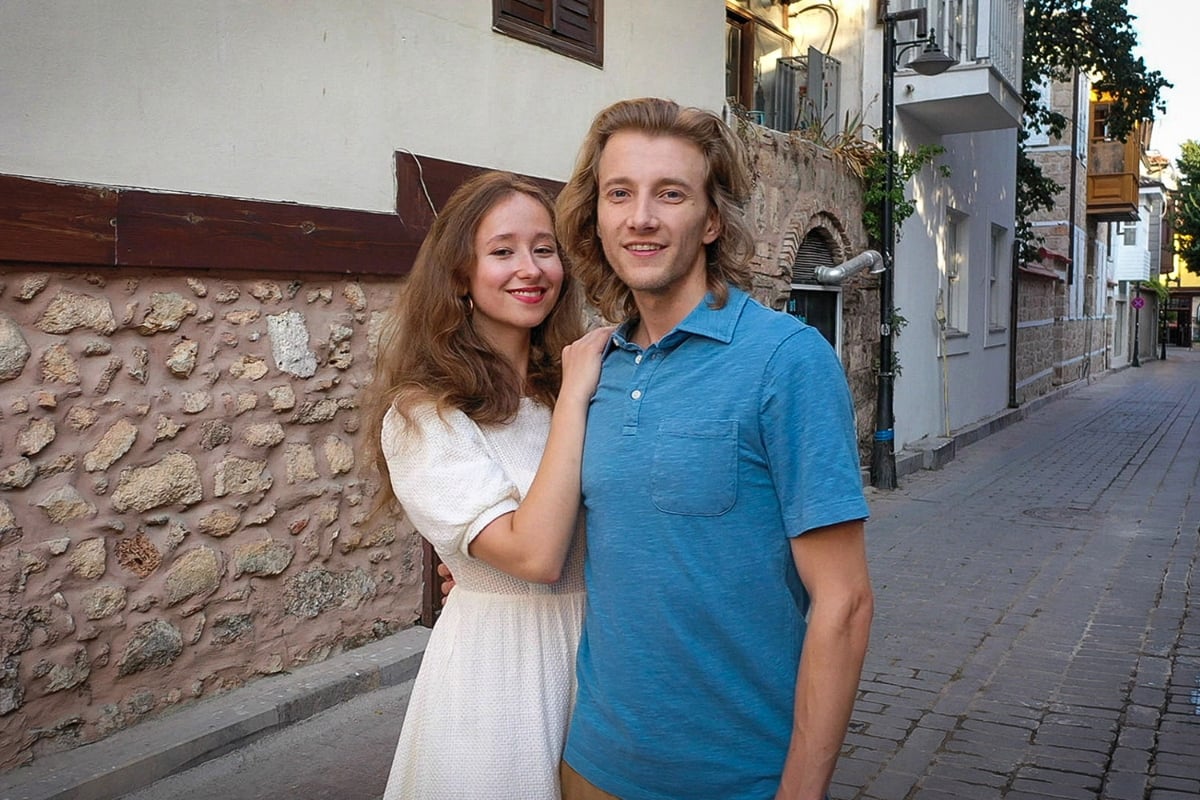 Alina and Steven prepare for their Turkish wedding
In the Nov 21 episode of 90 Day Fiancé: The Other Way, Alina and Steven prepare for their big day by seeing an immigration lawyer. After they pick a wedding date, Alina goes out to find a wedding dress. She called a wedding planner who can speak her language, Russian. She helps her find a wedding dress.
While Alina wished her family and friends could be there with her on her big day, she would make the best of the situation. She tells her wedding planner that she wants a flower arch behind her and a beautiful view. Fans weren't expecting the wedding dress she picked out. Of the beautiful white gowns, Alina decided to go for a traditional Turkish gown. The red dress had flowing sleeves and ornate detail along the front.
Alina and Steven get married finally
On the season 3 finale of 90 Day Fiancé: The Other Way (via ET), Steven gathers up the stray cats Alina befriended on the streets of Turkey. As a surprise for Alina, Steven set the cat carriers in the seats for the wedding ceremony. She was blown away by the gesture. She said, "It might seem like a silly and childish thing, but in reality, it's a very manly gesture. It proves how well he knows me, and it was all very touching."
The young couple holds back tears as they exchange their vows. After a drama-filled two and a half months in Turkey and their visa almost expired, the couple says, "I do." Alina tells the cameras, "There were moments when I thought our relationship wouldn't lead to a wedding. But I'm sure that Steven really loves me, that his love is sincere. I'm certain I made the right decision."
Steven says, "It's been a crazy, crazy journey moving to Turkey to be with her and how much we had to sacrifice for each other. And I think that really speaks to how much we love each other. And that speaks louder than all of the arguments that we've had on the way."
What's next for Steven and Alina's future?
Now that the wedding is out of the way, Steven and Alina must do many things before the honeymoon. 90 Day Fiancé fans know that Steven still has to apply for a Russian visa to move to Russia to be with Alina. And Alina has to get baptized in the Mormon faith so she can convert for him.
Steven said, "We've gone through a lot these past months, and there's still a lot cut out for us." He explains, "We still have to apply for a visa to Russia and then baptize Alina once we get into Russia. But, all these challenges are just going to make us stronger. And I think a lot of people think we're crazy but, we're crazy in love, so maybe they're right."
It's been a very long road for Alina and Steven. Fans can watch Steven and Alina's wedding on 90 Day Fiancé: The Other Wa. The season 3 finale airs on Nov 28 on TLC.