'90 Day Fiancé: The Other Way': Steven's Inappropriate Messages to Female Friends Shatter His Innocent Persona
'90 Day Fiancé: The Other Way' fans are not buying the image Steven is trying to sell, especially after seeing the messages he was sending to his female friends. Many '90 Day Fiancé' fans are siding with Alina on this one, saying it's inappropriate to be sending messages like that to friends.
90 Day Fiancé: The Other Way fans are not buying the image of innocence that Steven is playing up, especially after seeing the messages he sent to his female friend. Many 90 Day Fiancé fans are siding with Alina and think Steven's messages are inappropriate.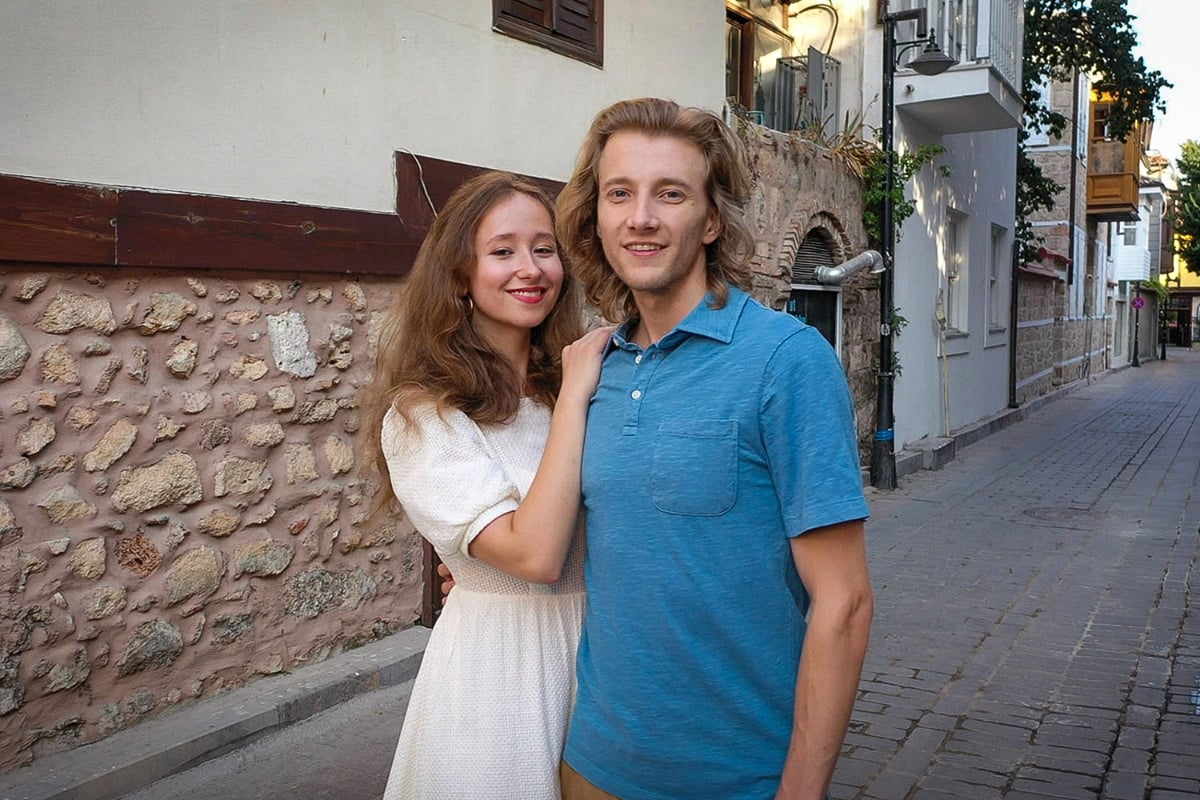 Steven finally deletes his social media for Alina
Steven had been promising Alina for weeks that he would delete his social media. He finally agreed to do it on the Oct. 31 episode of 90 Day Fiancé: The Other Way. It appears he finally understands how important it is to Alina that he delete his social media accounts.
He says, "I guess I don't have a choice but to delete my social media." But before he deleted his accounts, he says, "I wanna give you a chance to look at all my messages before I delete my account." He knew that he had been messaging his female friends. He said, "I think it may be worth being open with Alina about the messages with some of my girlfriends. So she understands they're not like sexual or anything."
Steven's messages to his female friends shatter his innocent persona
Alina begins going through Steven's phone and reads the message, "'Want me to come over tonight?'" He explains, "You've known about her. We're close friends. I go over to her place at night. She's someone that I would like to continue talking to. Just another friend."
Alina leaves the room, upset, and explains to the producers the flirty messages she saw on his phone. She said that Steven and his female friend were calling each other "cute names." She tells the producers, "I don't want to hear his excuses. He doesn't take my emotions serious." He says, "The messages I sent to this girl I feel are OK, and I think that's what makes Alina the most upset is that I don't see a problem." She asks him if sending heart emojis are OK to send to a female friend.
What do the messages between Steven and his female friend say?
Steven tells the cameras, "I don't get it. There isn't even anything in that chat." He says, "'Want to go swimming?' That's what I asked." The camera zooms in on the photo of messages from Aug. 4, 2020. The texts (via Reddit) read: "OK, I'll do an ab workout, take a shower, then come over!" Then Steven says, "Or maybe I'll just come now and I can do that stuff at your place?" He asks, "Is it OK if I shower there?" In which Steven's female friend responds, "Uh that would be kind of weird but sure." He texts her, "Cool :) I'll come now."
Steven scrolls down further in the Whatsapp conversation. Steven says, "Wanna go swimming? I'm gonna be house sitting for a friend and there is a pool at his house." She replies, "Not right now you are welcome to come over, want to do that?"
Alina is worried because she and Steven met while on social media, and that's how he swooned her with his words. She is concerned that Steven is doing the same with other girls, making her doubt if she can trust him. Alina said yes to Steven's proposal, but will they make it down the aisle? Fans will have to keep watching on 90 Day Fiancé: The Other Way Season 3.