'90 Day Fiancé': Paola' Pao' Mayfield Calls Out 'Girl Who Tried To Get in the Middle' of Her Marriage to Russ
90 Day Fiancé Season 1 cast member Paola 'Pao' Mayfield calls out a "girl who tried to get in the middle" of her marriage with Russ Mayfield on social media. It appears there may have been some attempted infidelity in the marriage, but wrestler Pao isn't having it. Are Pao and Russ still together?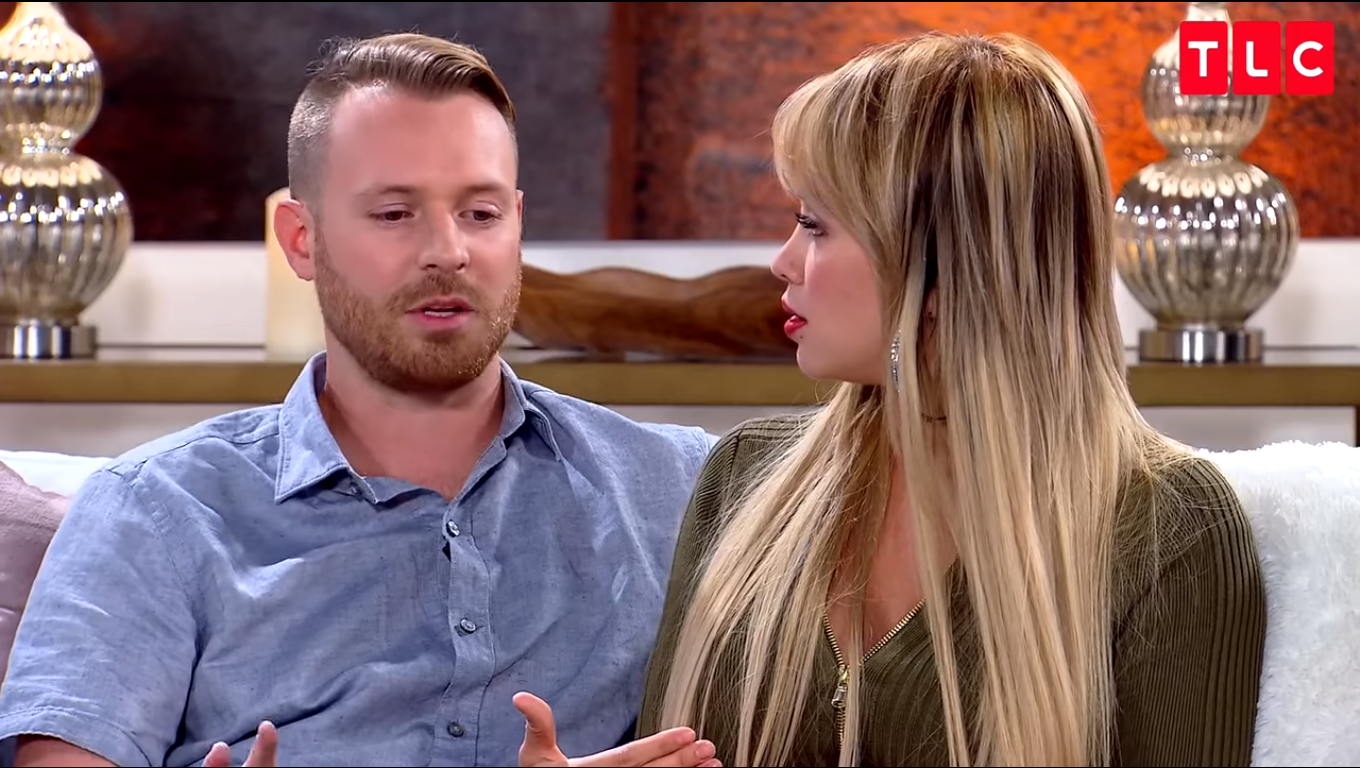 Paola and Russ' '90 Day Fiancé' journey
Russ met Paola while traveling to her home country of Colombia during his work trip while working as a field engineer in the oil industry. The couple fell in love, and that's when they decided to bring Paola to the United States on a K-1 visa. TLC cameras documented their journey on 90 Day Fiancé Season 1. After arriving in Oklahoma, Pao quickly realized that she clashed with Russ' parent's more conservative style. Still, the couple married on Oct 7, 2013. Soon after marrying, Pao moved to Miami, Florida, ahead of Russ, eager to start her modeling career.
In 90 Day Fiancé: Happily Ever After? Season one, Russ lost his job and faced unemployment while searching for a career in Miami. In July 2018, Pao and Russ became pregnant after a tragic miscarriage. They were thrilled that they were finally going to become parents. Pao gave birth to Axel Mayfield on Jan 1, 2019. Since then, Pao's career has shifted quite a bit. She's now working on her wrestling moves as 'Paola Blaze,' which she showed on an episode of 90 Day: Bares All.
Paola calls out the 'girl who tried to get in the middle' of her marriage to Russ
On Oct 23, Paola posted a photo of herself on Instagram, directing the caption at a woman trying to get in the middle of her marriage to Russ. Pao posted a series of pictures of herself in a tight, green bodysuit with black boots and a black hat. Check out Paola's Instagram post below:
She captioned the photos, "For the girl who tried to get in the middle, you will need to do so much more to take away my crown!." She then added the hashtag, "#yesIknow." What does this mean for Pao and Russ' marriage? 90 Day Fiancé fans speculate about what this cryptic caption means. One fan writes on Reddit, "Sounds like Russ was cheating or trying to?"
Are Paola and Russ still together?
Paola and Russ' marriage was on the rocks in late July of 2021 when Pao posted a series of cryptic tweets about her marriage. She tweeted: "Sometimes [it] is better to recognize when it's time to move on and accept that it wasn't meant to be for the long run." Then wrote, "People asked me why I don't take pictures with my husband, and my answer is … I just don't like to pretend #youareguessingright."
She then wrote, "Part of the reason why relationships end is that we get caught up in other things, forget to appreciate one another, and sadly, marriage isn't a priority anymore." A rep for the 90 Day Fiancé couple Dominique Enchinton of Dominton Talent House told People that Pao and Russ are "working on their relationship." The representative said, "They're still together. They're going to be going to a therapist. But they're going to take a little break right now."
What is going on between Russ and Pao? It appears that they're trying to get back on track. It reminds to be seen if they'll be able to fix their marriage, especially now that another person is involved.