'90 Day Fiancé': Paola Mayfield Praises Jorge Nava's Looks Amid Prison Release
Jorge Nava of TLC's '90 Day Fiancé' was recently released after two years in an Arizona prison. His castmate, Paola Mayfield, complimented his weight loss on Instagram, leaving some fans curious about their friendship.
90 Day Fiancé stars Jorge Nava and his now-estranged wife, Anfisa Nava, broke off their relationship while Jorge served a lengthy sentence in an Arizona prison.
Jorge, who originally hails from California, married his Russian wife on TLC's 90 Day Fiancé after they met online. But, not long into their marriage, Jorge was sentenced to two and a half years in prison after police found nearly 300 pounds of marijuana in his car.
The couple decided to separate while Jorge was incarcerated—with Jorge hurling cheating accusations at Anfisa, while she seemed to move on with her life more peacefully.
Recently, Jorge has taken to Instagram to celebrate his release. His 90 Day Fiancé castmates celebrated along with him on social media, include Paola Mayfield (married to Russ Mayfield), who even complimented his recent weight loss.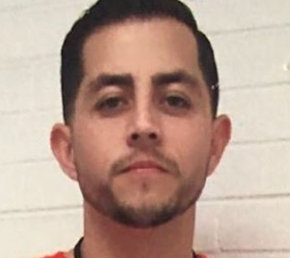 Jorge was recently released from prison early
Jorge didn't take long to head to Instagram after his release on May 11, 2020. The 90 Day Fiancé star was originally scheduled for Aug. 2020, but his good behavior behind bars seemed to earn him an early reprieve. In advance of his release, Jorge revealed that he plans to file for divorce from Anfisa and start fresh. He even said he's open to more reality TV stints in the future, as well as finding love.
On May 13, Jorge posed against his car under sunny skies. Alluding to his release and desire to stay positive amid his recent struggles, he captioned the photos, "The sky is the limit." He added the hashtag "freedom."
His 90 Day Fiancé castmates were quick to congratulate Jorge. Paul Staehle commented "welcome back" under the photos. Danielle Jbali, David Toborowsky, and Leida Margaretha all offered their best wishes and positive thoughts as well.
As for Jorge's soon-to-be-ex-wife, she appears to be doing well without her husband. Anfisa now works as a certified personal trainer and is dating a new man, Leo Assaf. She is also headed to college for a bachelor's degree in the fall of 2020—most likely the University of California, Santa Barbara.
The '90 Day Fiancé' star showed off his weight loss in a new TikTok
Behind bars, Jorge worked to improve himself in a number of ways. He even lost over 180 pounds, attributing the weight loss to prison workouts and a healthier lifestyle.
The 90 Day Fiancé star joked about his weight loss in a recent TikTok. In his take on the "flip the switch" challenge, Jorge stuck out his stomach and cheeks, even stuffing a pillow under his clothes. After he "flipped the switch," he showed off his much thinner, more toned frame.
Jorge's castmate, Paola, complimented Jorge on his commitment to better fitness. "Looking good Jorge," she wrote under the video.
"Thank you so much, likewise," Jorge wrote in response. "I hope you Russ and your baby are doing amazing would love to catch back up one of these days."
"We are doing great thanks!" Paola replied. "Let us know if you ever come to Miami!"
Jorge commented again, promising to give Paola and Russ his contact information via DM.
Paola's compliment raised some eyebrows among '90 Day Fiancé' fans
Paola's comment was likely completely innocent, as she posted it publicly and works in the fitness industry herself. What's more, she and Jorge talked about Russ and their son, Axel, in the comments.
But some 90 Day Fiancé fans couldn't help accusing her of flirting, alluding to Jorge's "revenge body" after his separation from Anfisa. Some fans also brought up Anfisa's history of jealousy and Paola's history of making negative comments about Anfisa's appearance on the show.
"You just want to make @anfisanava_ jealous," one viewer wrote under Paola's comment. "You are soooo tacky and insecure!"
Another commenter agreed, writing, "Paola is just talking to you to make Anfisa mad."
Meanwhile, some 90 Day Fiancé viewers defended Anfisa, saying she had a thriving business and couldn't possibly be jealous of Jorge's life.
Jorge seemed to put an end to the issue with a final comment, insisting that Paola had always been friendly to him, no matter what. "Paola was always nice to me ❤️it has nothing to do with my past," he wrote.