'90 Day Fiancé': Paola Mayfield Reveals '1 of the Reasons' Why She Became Vegan
There are a number of 90 Day Fiancé spinoffs in the franchise now. One of the new ones can be viewed on discovery+ called 90 Day: Foody Call. Couples from the 90 Day universe cook meals while answering fan questions. During Paola and Russ Mayfield's episode, Paola reveals "one of the reasons" why she became vegan.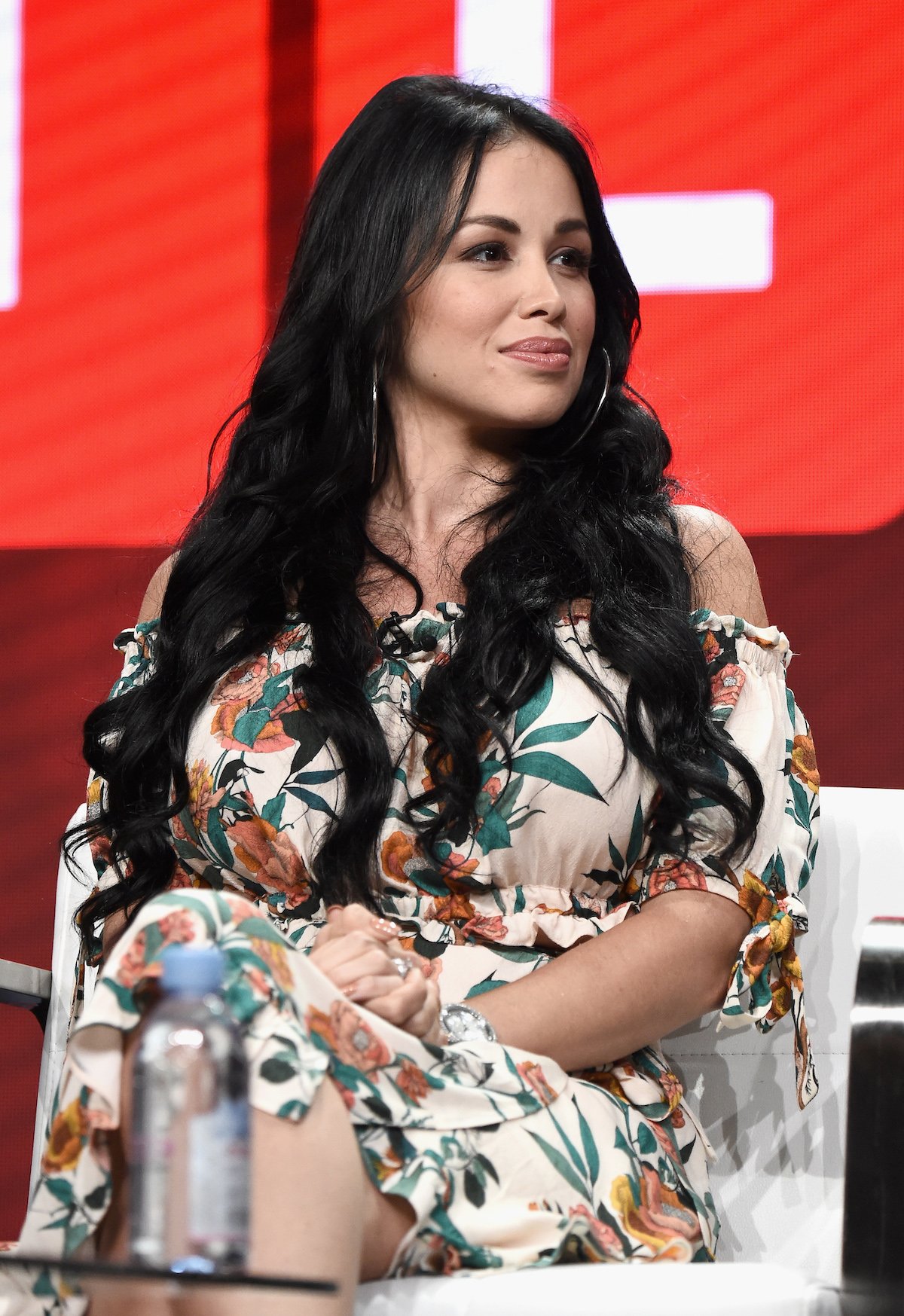 Paola Mayfield reveals '1 of the reasons' why she became vegan
90 Day: Foody Call premiered on Saturday, May 29, 2021. A number of couples in the franchise are highlighted cooking in the kitchen "preparing traditional meals from their home countries" according to a press release. They also answer fan questions.
On Paola and Russ' 90 Day: Foody Call episode, they make vegan coquito, vegan arepas, and caldo con huevo, which is a type of soup that they also make a vegan version of as well.
"Now I'm gonna tell you guys one of the reasons I became vegan," Paola says while making the vegan arepas. Apparently, the situation was caught on film, as a clip plays of the situation from back in the day.
"So we went to a restaurant it was, I don't know, like a cowboy restaurant," Paola relays. "And Russ like, 'Oh I want you to try something new.' I see my husband looking at me with that look like 'I'm giving you something that you're just gonna hate me for.' And I'm just trying it, and I just got my first bite, and I just feel like this is so weird, uh… I didn't know how to explain it, but it was so weird in my mouth that I'm like, 'What is this?'"
Paola Mayfield tried some 'baby cow balls'
RELATED: '90 Day Fiancé': Fans React to Paola and Russ Mayfield's Intimate Photo
After taking a bite and initially reacting to it, Russ laughs. Back in the kitchen, Russ reveals what it was that Paola ate. "Baby cow balls," he says.
"Ew," Paola says. "Ew, like who wants to eat balls like that… Ew it's so gross. Look I went straight to the bathroom to throw up." The camera goes back to their meal, and shows Paola getting up from the table, presumably going to the bathroom.
"And I'm like, 'You know what? I'm done.' Like I am done eating things. I don't know, tomorrow probably I'm gonna eat a person and I'm not even gonna know. I'm being overreacting like I always do. So that was kind of like a spike that, vegan and vegetarian life, like I don't, I don't care to eat cute animals."
Paola Mayfield revealed her son, Axel, 'has never eaten meat'
Paola recently spoke with TV Insider about the new spinoff Foody Call, and her new venture as a professional wrestler. She was asked how difficult it is living with others who aren't vegan as well. She goes on to reveal that her two-year-old son "has never eaten meat."
"I tell my husband if he wants to cook meat he has to buy it himself," Paola reveals. "He has to cook it himself because I'm not doing it. The only thing I have cooked for Axel is eggs. He has never eaten meat. My husband is okay with that. I think he got used to it. I cook the same for everyone."
It's always interesting learning new things about our favorite celebrities, especially when it comes to 90 Day Fiancé cast members.