'90 Day Fiancé': Paola Mayfield Reveals Her New Look as a Professional Wrestler, Invites Fans to 'First Live Match'
Paola Mayfield, the wife of Russ Mayfield from the 90 Day Fiancé franchise, previously announced her new profession as a professional wrestler. Fans recently got their first look at her outfit, and it's a must-see. She also took the time to invite fans to her "first live match." We have all the details you need to know.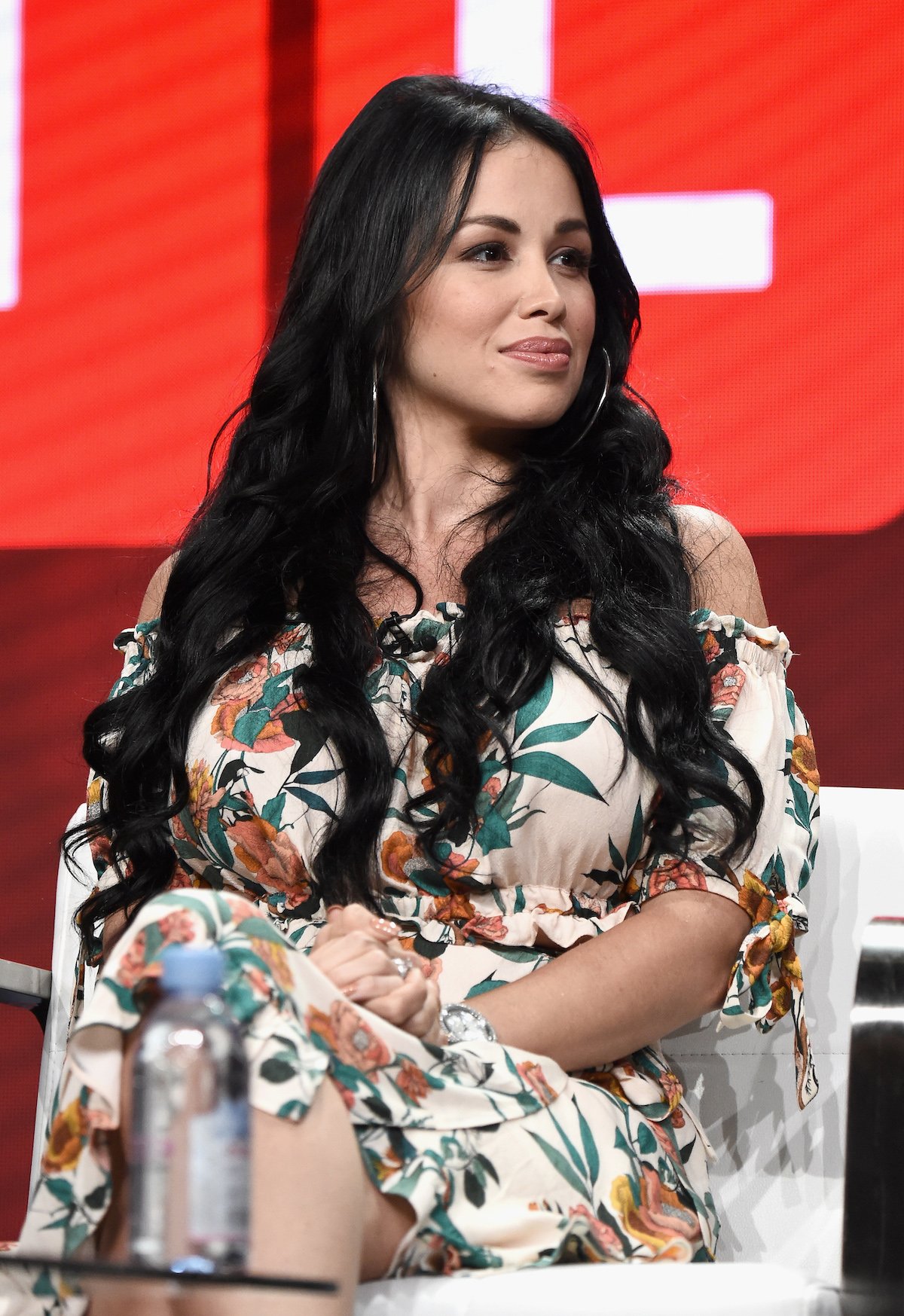 Paola Mayfield announces new profession as a professional wrestler
Paola, who was first seen in the franchise in season 1 of the original 90 Day Fiancé, is a personal trainer as well as a nutrition coach according to one of Paola's pages on Instagram. Plus, she's also a Zumba instructor. She's on to her newest venture as a professional wrestler, and she announced the news on March 25, 2021 on social media.
In a post on Instagram, Paola shared a number of video clips of herself in the ring with a few people appearing to be training. Things get complex when it comes to the moves and intricate takedowns that she's involved in. It's clear she's been training and practicing. She adds in the caption: "Meet your new wrestler 🤼‍♀️ bringing all the Colombian fire 🔥."
Paola Mayfield reveals her new look as a professional wrestler, invites fans to her 'first live match'
On April 9, Paola showed off her wrestling look, and it's sure to get people talking. She's wearing small shorts in black, pink, silver, and beige. The strappy look includes black and pink boots with a top that looks like a bra. She's also wearing sleeves with her long pink hair, which completes the look that can be seen in a number of shots that she poses for. There are rhinestones throughout the look as well. There's a poster for the event included, which she can also be seen in. She also reveals her new wrestling name is "Paola Blaze."
Paola captioned the post on Instagram with: "The Moment is here 😎 Meet Paola Blaze, your new favorite wrestler. I've been waiting for this moment for so long! I can't believe in a couple of days, on May 1st, I will be making my debut as a wrestler. I can finally show all my hard work and dedication! You never know what you want in life until you try many things, and I'm glad I did! I have fun, I make money, and I make people angry. 😅 I've done so many things in my life that I'm very proud of and others not so much, but here I am from being a shoe designer in Colombia to modeling and acting to a very controversial TV personality, a personal trainer, nutrition coach, Zumba instructor, and now a wrestler 🤼."
She goes on to reveal that she's actually been training since 2020, and that's clear to see in the short video clips she shared of her work previously. This new venture seems to be a good fit for the celebrity.
"I've been training since last year, very hard and quietly," she continues. "Wrestling requires so many skills that I didn't know I have but d*** I'm very good at them! I love it, it makes me feel alive and powerful! I wish I knew wrestling before but now it is my time to show you what this Latina is made of! I'm bringing the fire!" 
Paola goes on to invite her fans to her first match on May 1st in Hialeah Gardens, Florida. She also includes a link where fans can purchase tickets from $15 to $30.
"I want to invite you to join me on May 1st at Holiday Inn Miami West – Airport Area 7707 Northwest 103rd Street!" she continues. "The tickets are on sale now, so you better get yours and come and join me at my first live match 😎."
Fans can still purchase tickets at the time of publication, so who knows how many people will turn out just to see Paola as a professional wrestler?