'90 Day Fiancé': Paola Mayfield Reveals She's Now an American Citizen, Fans React
Paola Mayfield from the '90 Day Fiancé' franchise recently revealed she's now an American citizen.
Paola and Russ Mayfield are known for their time in the 90 Day Fiancé franchise, and they've become fan favorites to many viewers. Paola recently revealed some exciting news to her fans that she's now an American citizen. What are fans saying about it? We have all the details you'll want to know.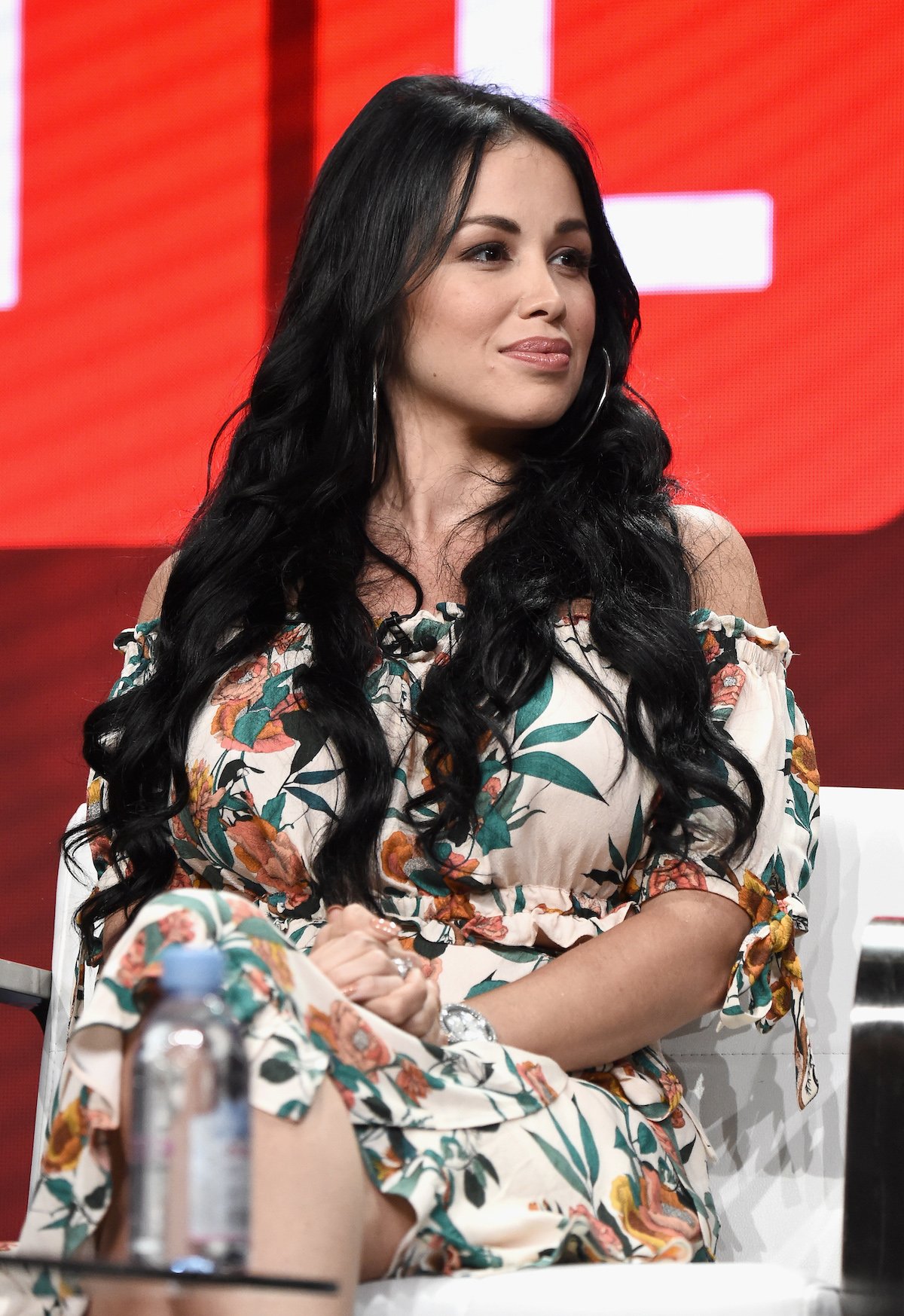 How did Paola and Russ Mayfield from '90 Day Fiancé' meet?
The happy couple met while Russ was working in Colombia as an engineer in the oil industry. He was invited to a party where he met Paola, who lived in Colombia. They settled in Oklahoma together, where Rus is originally from, and they were married in 2013. Paola and Russ also have a son named Axel, who was born in 2019.
The couple first became a part of the memorable franchise in season 1 of the original 90 Day Fiancé. since then, they've been in a variety of spinoffs, including seasons 1 through 4 of Happily Ever After. They've also appeared in Self-Quarantined and Pillow Talk. Plus, they can also be seen in the discovery+ exclusive, Love Games.
Paola Mayfield reveals that she's now an American citizen
On Saturday, April 17, 2021, Paola shared a short clip on social media revealing that she's now a U.S. citizen. A small American flag can be seen, as well as part of her Certificate of Naturalization. It's a major milestone in anyone's life, and it's safe to say many fans are happy for Paola.
Paola wrote on Instagram as part of her caption: "Today I had the honor to become an American citizen 🇺🇸 I'm very proud and grateful for everything that this country has given me."
Her husband, Russ, wrote a super sweet sentiment in the comments, saying, "👏👏👏 I'm so happy for you, this is a big step and a decision you have not taken lightly. I'm beyond proud of you and extremely grateful to have you at my side. ❤️🤍💙." Paola replied back to Russ saying, "I wouldn't done without you ❤️."
Fans react to Paola Mayfield's news
As can be expected, many fans seem to be happy for Paola, and some congratulated her. "Congrats Pao!!!!❤️❤️❤️," a fan said.
Another fan reveals they're "so happy" for Paola. "Congrats & I am so happy for you beautiful," tagging Paola in the post.
One fan admits they "almost cried," and we can understand why. "Omg I almost cried! Congrats Pao! We love you! ❤️," they said.
"I'm so proud of you Paola! Love you so much!" another fan added.
A fan also said, "That is sooooo awesome. Congratulations 👏."
Paola Mayfield is now officially a United States citizen. Many fans seem to be happy for her, and it's always nice to see milestones like this in the lives of our favorite 90 Day Fiancé cast members. We'll have to see what the future holds for Paola and her little family as time goes on.