'90 Day Fiancé': Paola Mayfield Reveals Whether She Usually Cooks With Her Husband: 'I Feel Like I Don't Have the Patience'
The 90 Day Fiancé franchise is no stranger to new spinoffs. A new series premiered in May called 90 Day: Foody Call available on discovery+. Paola Mayfield and her husband, Russ Mayfield, are included in their own episode of the spinoff. Paola recently spoke in an interview about the show and cooking with her husband.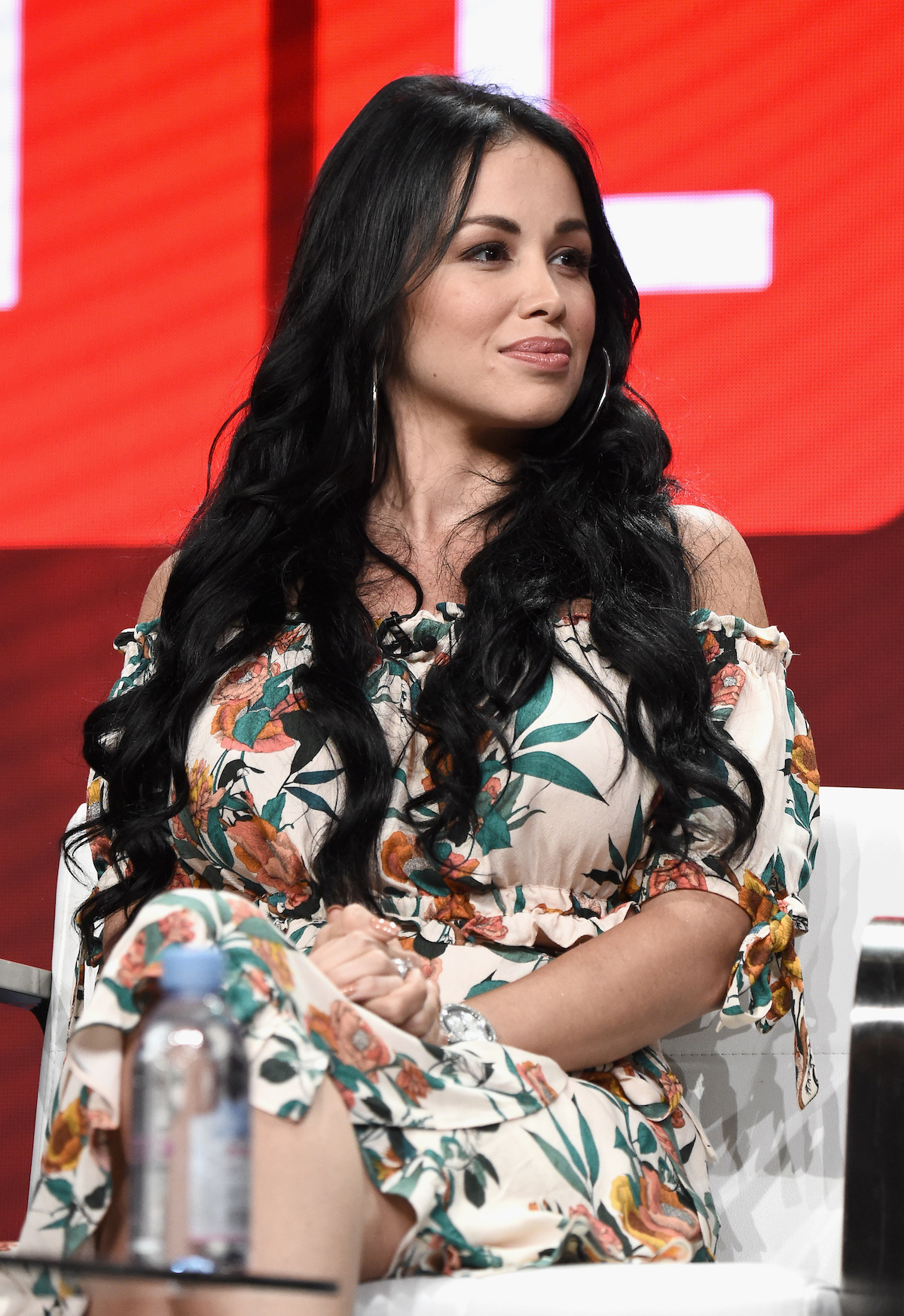 Discovery+ has a new '90 Day Fiancé' series called '90 Day: Foody Call'
There are a number of new shows in the 90 Day Fiancé universe available on the new discovery+ streaming service. The new series Foody Call features couples from the franchise, including David and Annie Toborowsky, Loren and Alexei Brovarnik, Paola and Russ Mayfield, Tania Maduro and Syngin Colchester, Emily Larina and Sasha Larin, and Robert Springs and Anny Francisco in the kitchen. 
RELATED: '90 Day Fiancé': Why Fans Are Talking About the Way Paola Mayfield Wears Her Bikini Top in Her Latest Post
The show premiered on Saturday, May 29, 2021, on the streaming service, and fans get to see the couples mentioned cooking in their own kitchens. According to a press release, "expect a dash of sass and a lot of fun when favorite couples invite you into their kitchens and dish on recipes for relationship success, all while preparing traditional meals from their home countries." The couples will also answer questions from fans, so you know this is going to be entertaining. Cast members will also "spill the beans on the challenges and triumphs of intercultural relationships and their incredible relationship journeys together."
Paola Mayfield reveals whether she usually cooks with her husband
Paola recently spoke with TV Insider about the new spinoff, and her new venture as a professional wrestler. She revealed whether she usually cooks with her husband. They actually don't according to Paola, who says, "I feel like I don't have the patience." However, they have before, and not just during the show.
"Actually, no," Paola revealed. "I feel like I don't have the patience. I like to cook by myself. I like to have my space and for people not to be around. [Filming 90 Day: Foody Call] ended up being really good. He looked really good. Sometimes in situations where it's a special date, we'll cook together. For example, he cooked for my mom during Christmas. I helped him. Though right now we are living in an RV, so it's hard to cook in the kitchen together. Maybe eventually when we get a bigger house, that will be an option."
Paola talks about the DMs she's gotten on '90 Day: Foody Call'
On Paola and Russ' 90 Day: Foody Call episode, they make vegan coquito, vegan arepas, and caldo con huevo, which is a type of soup that they also make a vegan version of as well. Fans asked questions that the duo answer. There is a video question from fans Stephanie and her fiancé, Eric, that fans may have wondered about before.
"So Pao, I was wondering what kind of DMs do you get?" Eric asks. "Just we all wanna know what you're…"
"They have to be crazy," Stephanie chimes in.
Paola laughs, and her husband says, "Yeah let's hear yours. 'Cause I barely check mine and mine are pretty out there too. So, you check yours way more than I do."
Paola reveals, "Look, I have so many followers. So I used to get a lot of like peepee pictures."
"D— pics?" Russ asks.
"Yes," Paola confirms. "I used to get… I don't… I just don't understand like why a guy can send me a picture of his peepee and I'm like, 'What am I supposed to do with that dude? Like I'm just gonna go and touch myself with that picture?'"
Her husband asks, "Well why are you even like looking at a guy's picture that he's it's a message that says… some random dude and then it's a picture it says, no it says a picture and it doesn't show a picture of anything, and you click it. You have to click it."
Paola tries to protest while Russ talks, and then she says, "Well I click it because they send like…"
"You have to click it," Russ says.
"OK. Stop sending me d— pictures guys," Paola tells the camera. "Enough is enough."
"Yeah that's enough," Russ replies. "I don't want them either."
There's plenty more to see on Paola and Russ Mayfield's episode of 90 Day: Foody Call.