'90 Day Fiancé': Paola Mayfield Shares Memorable Image of Herself and Russ Mayfield at the Fair
Who doesn't love a fun day at the fair? Many people have memories from their time at local fairs, which can be full of fun. Paola Mayfield from the 90 Day Fiancé franchise just went to the fair with her husband, Russ Mayfield, and she managed to snag a picture of the two of them.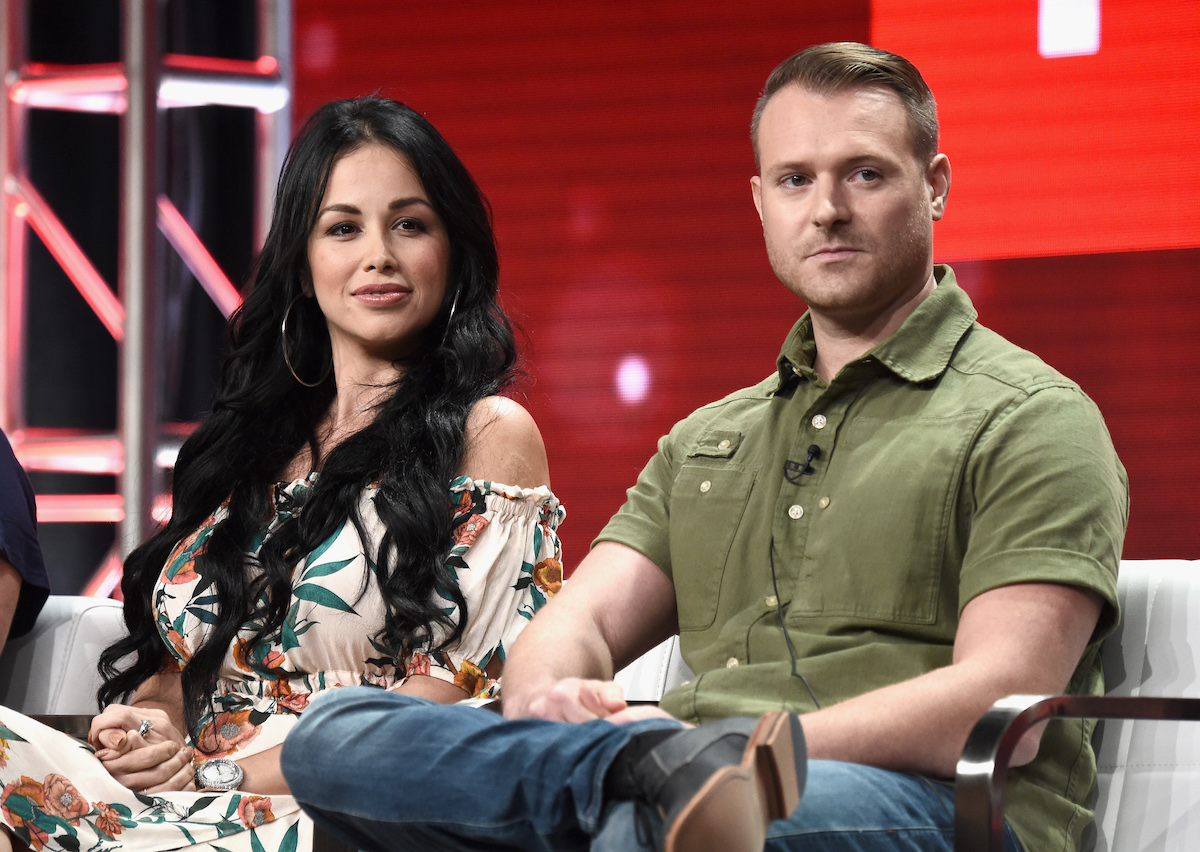 Paola and Russ Mayfield from the '90 Day Fiancé' franchise
How did Paola and Russ Mayfield meet? It happened when Russ was working in Colombia as an engineer in the oil industry. Russ was invited to a party, where he met his future wife, who lived in Colombia at the time.
Paola and Russ settled in Oklahoma together where Russ is from. They were married in 2013, and they have a son together named Axel, who was born in 2019. They currently live in Miami, Florida, and Paola has recently taken up a new venture as a professional wrestler.
Which '90 Day Fiancé' shows can fans see Paola and Russ Mayfield in?
RELATED: '90 Day Fiancé': See the New Trailer for Upcoming Spinoff '90 Day: Foody Call'
Paola and Russ can be seen in a variety of shows in the franchise, starting with season 1 of the original 90 Day Fiancé. They've also been in seasons 1 through 4 of Happily Ever After, as well as in episodes of Pillow Talk and Self-Quarantined. The couple is also in a discovery+ exclusive series called Love Games, as well as a new discovery+ spinoff called 90 Day: Foody Call, premiering on Saturday, May 29, 2021.
Paola Mayfield shares a memorable image of herself and Russ Mayfield at the fair
On May 17, 2021, Paola shared an image of herself and her husband. In it, Paola has long orange hair, some of which is put up in a bun, with an orange crop top and sunglasses on her head. She has on jeans as well, and she has her arms around Russ' neck as she kisses him with her eyes closed. Russ, who kisses his wife, has on a white sleeveless shirt and black shorts during the memorable moment. His eyes are also closed with his arm at his side.
Behind the happy couple is a Ferris wheel as well as a place to get cotton candy. Another ride can be seen in the distance, and there's even a large sign that says, "Beer." The cloudy sky surrounds them, as other people can also be seen in the background.
Paola tagged her husband in the shot, and she captioned the post on Instagram: "My only one." Russ replied in the comments saying, "Te amo muchísimo! Glad we had a blast!"
A fan asked in the comments, "Is that the South Florida Fair?!?!" to which Paola replied by tagging the fan and saying, "Yes 😊."
Over 45,000 people liked the post, and over 200 commented on it. It's always nice to see moments like this in the lives of our favorite 90 Day Fiancé cast members.