'90 Day Fiancé': Paola Mayfield's Tweet Has Fans Speculating on Divorce
90 Day Fiancé star Paola Mayfield penned some vague tweets recently that have fans of the show wondering if she and Russ Mayfield are doing okay in their relationship. The reality star has recently taken up professional wrestling as a career, and others have speculated that the tweets could have something to do with that as well. While it remains unclear what exactly Paola Mayfield is talking about, the two have experienced frustrations in their relationship before.  
Paola Mayfield offers up vague tweets
90 Day Fiancé star Paola Mayfield does occasionally stir up drama online, but that's usually a matter of her conspiracy theory thinking and spreading COVID-19 misinformation. All of this is to say that Pao is not usually vague when it comes to her feelings on any number of topics. 
So perhaps that's why, when Paola took to Twitter for some vagueposting, fans immediately began to speculate.  
"Sometimes is better to recognize when it's time to move on and accept that it wasn't meant to be for the long run [sic]," Pao tweeted. 
"Decisions decisions," she wrote a day later, with a side-eye emoji. 
"Don't judge me for doing things differently; I am just like you, who sees life differently," she wrote next. 
All of these are suitably vague, and coming one after another, one wonders if they might be related. Of course, 90 Day Fiancé fans have their own theories about Pao and Russ. 
'90 Day Fiancé' fans speculate on meaning, possible divorce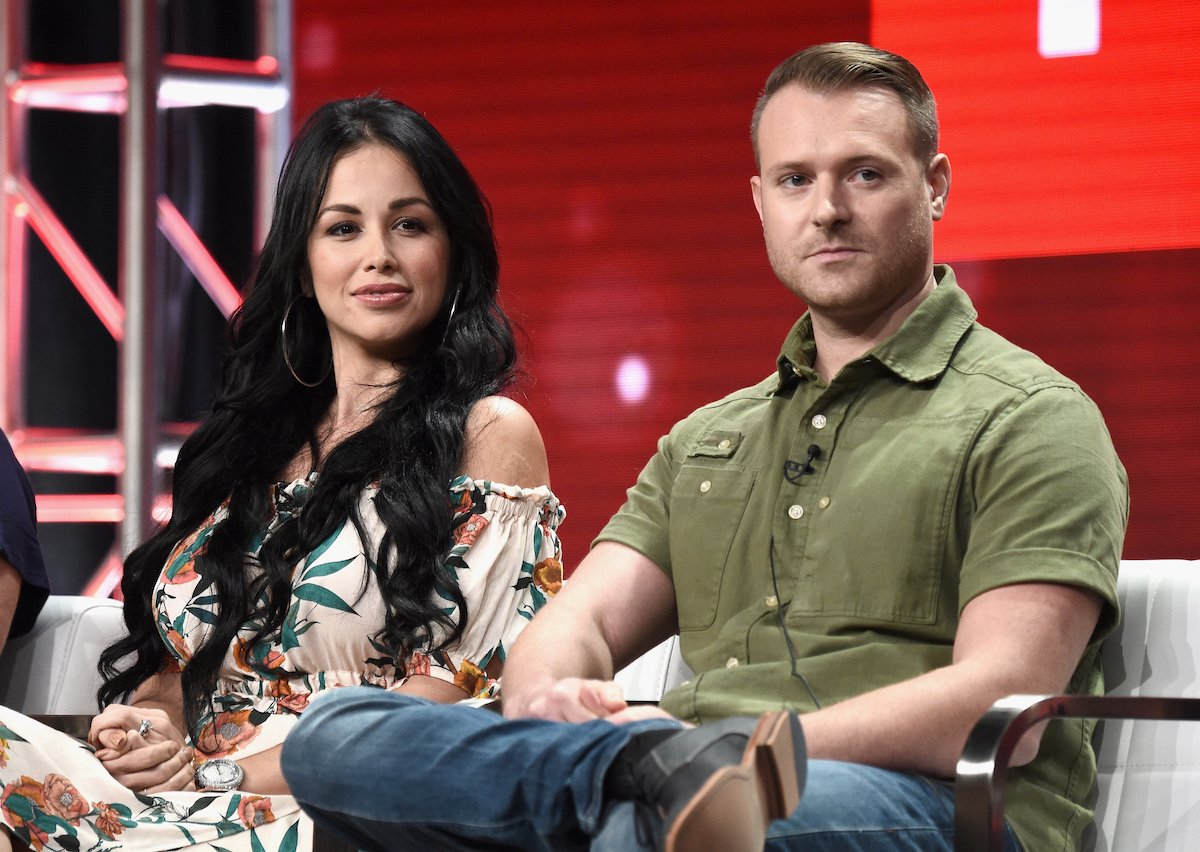 Some 90 Day Fiancé fans seemed concerned that Paola Mayfield could be discussing her marriage to Russ Mayfield. 
"I hope you're not talking about Russ!" one person replied to her tweet.
"Hope everything is ok. Praying that this isn't about your marriage," replied another Twitter user.
Other 90 Day Fiancé fans suggested that perhaps Pao is calling it quits on her wrestling career. 
"Going with this has to do with wrestling and probably upset at the $50 a night paychecks," wrote one Redditor. 
Others suggested that if Pao dropped Russ, he might be better off, given that he moved to Miami for Pao and her modeling career. 
"He would be better off since he could go back to work and make enough money to live in a house," suggested a Redditor, referencing their current living situation in an RV. However, it is worth noting that Russ Mayfield is currently employed as a Technical Product Manager at Xylem Inc., per his LinkedIn.
Pao and Russ have had troubles before
Paola Mayfield and Russ Mayfield have butted heads before on 90 Day Fiancé, specifically over Pao's modeling career. During a tell-all episode, Russ felt insecure about some of the outfits Pao would have to wear for certain shoots, and Pao felt as if he was getting in the way of her career. 
"You need to stop blaming everybody. This is what I hate the most. Yes Russ, we're going back again to the same situation, you feel I did it behind your back when I didn't," Pao said, referencing wearing revealing clothes for a shoot. 
"Do you feel like, one day it's gotta come down to your career or your husband," host Shaun Robinson asked. 
"I'm tired of that," Pao replied. 
"Oh please," said Russ. 
"I'm tired of that. No look, at the end I have to like, don't take so many jobs because I have to think about my husband," Paola Mayfield replied. 
"Your life is so rough. You haven't turned down that many jobs," Russ Mayfield shot back. 
"Oh f— you Russ. Seriously. You don't even defend me at all. Why am I even married with you? Seriously," Pao added, before storming off the set.