'90 Day Fiancé': How Do Paola and Russ Mayfield Respond When Asked if They Would Think About Adding a Sister Wife?
In the new series 90 Day: Foody Call, part of the 90 Day Fiancé franchise, some couples from the franchise cook together and answer fan questions, leading to quite a bit of eye-opening comments and reveals. In Paola and Russ Mayfield's episode of the series, they are asked if they would think about adding a sister wife.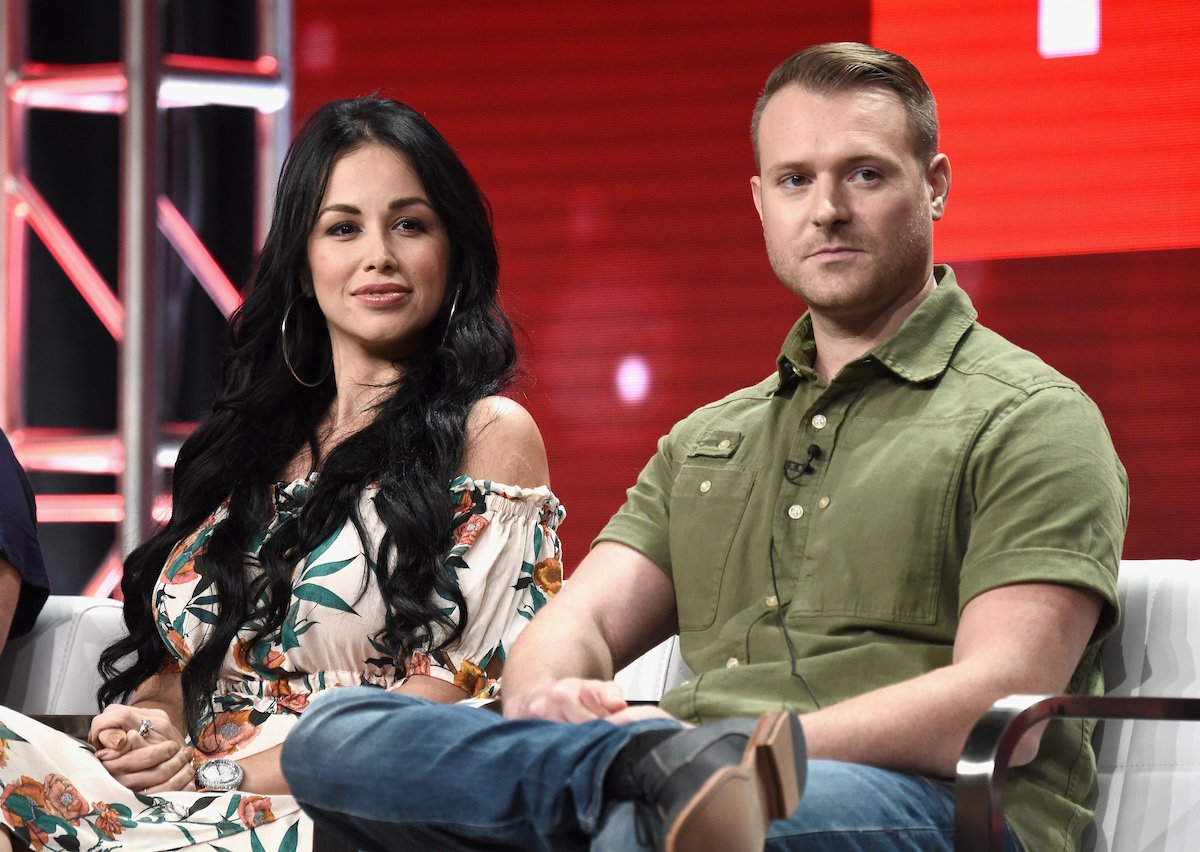 How do Paola and Russ Mayfield respond when asked if they would think about adding a sister wife in '90 Day: Foody Call'?
90 Day: Foody Call premiered on discovery+ on Saturday, May 29, 2021, on the streaming service, and fans get to see couples from the series cooking in their own kitchens. According to a press release, the couples prepare "traditional meals from their home countries." They also answer questions from fans as well.
On Paola and Russ' 90 Day: Foody Call episode, they make vegan coquito, vegan arepas, and caldo con huevo, which is a type of soup that they also make a vegan version of as well. They answer a number of questions, and one of them is from a woman named Monica.
"Would you ever consider bringing a sister wife into the relationship?" she asks via a video question.
"The thing is, like I don't share," Paola reveals. "I do not. I don't share my man."
"I could handle that," Russ says.
RELATED: '90 Day Fiancé': See Paola Mayfield's New Look for Her First Wrestling Match
"Can you?" Paola asks him. "What if we bring a brother husband?"
"Right," Russ replies. "I couldn't. Yeah, no."
"Would you share me with another man?" Paola asks him.
"It wouldn't work," Russ reveals.
"I don't like to share him, and I don't think he would like to share me with another man in front of him…," Paola explains.
"No, we're not sharing," Russ concludes. "Not sharing."
"No," Paola says. "No sister wife or brother's husbands." She laughs.
They are also asked how 'being a parent' has 'impacted' their 'sex life'
Even more questions were asked, and the couple answered them. A man named Trenton asks a question via video as well. He mentions that he's a "big 90 Day fan." He also adds: "Russ and Pao, you guys are my favorite. And I see you're still together, and you just had a baby. And so that's awesome. How does it feel being a parent, and how's being a parent impacted your sex life?"
Paola and Russ have a two-year-old son named Axel. They both laugh, and Paola says, "Woo hoo!" She adds: "I feel like being parents, that we wouldn't change that at all. We love our son, like, with everything we have. And the sex life, OK…"
"Let's be honest, it is hard," Paola continues. "You just want to be able to focus on breastfeeding, and keep your son…"
"And you lose the boobs," Russ says. "Or I lost the boobs."
"Yes, they're not available," Paola replies.
"Still to this day," Russ clarifies.
"Two years and I'm still breastfeeding," Paola reveals. "Whoopsies. But it is hard because Axel sleep with us in the middle of our bed, and it's hard actually just to do that. We just have to kind of sneak in. Sneak out? How do you say it?"
"Yeah, sneak it in," Russ adds.
"Yeah, while he take naps or things like that," Paola says.
There are plenty more questions Paola and Russ answered in their episode of 90 Day: Foody Call.