'90 Day Fiancé': How Do Paola and Russ Mayfield Respond to a Question About How Being Parents Has Affected Their Sex Life?
The new discovery+ series 90 Day: Foody Call has a number of big name couples from the 90 Day Fiancé franchise cooking food and answering eye-opening fan questions. In Paola and Russ Mayfield's episode, they're asked about how being parents has affected their sex life. We have all the details to know about their response.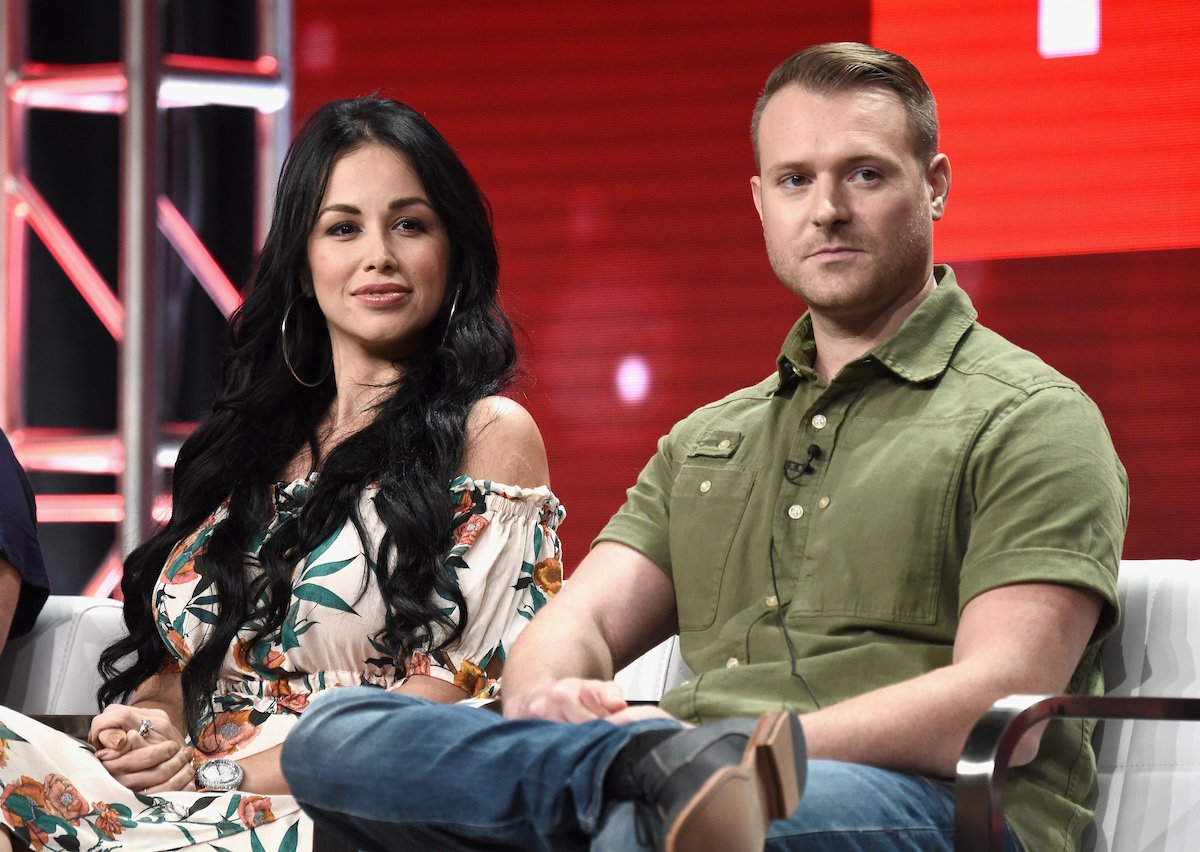 Paola and Russ Mayfield in '90 Day: Foody Call'
90 Day: Foody Call premiered on Saturday, May 29, 2021, and fans get to see couples from the series cooking food in their kitchens. The couples answer questions from fans as well, and some of them are quite interesting.
On Paola and Russ' 90 Day: Foody Call episode, they make vegan coquito, vegan arepas, and caldo con huevo, which is a type of soup that they also make a vegan version of as well. They answer a number of questions fans will find interesting.
The couple is asked how 'being a parent' has 'impacted' their 'sex life'
A video question comes through from a man named Trenton. He mentions that he's a "big 90 Day fan." He also adds: "Russ and Pao, you guys are my favorite. And I see you're still together, and you just had a baby. And so that's awesome. How does it feel being a parent, and how's being a parent impacted your sex life?"
Paola and Russ are parents to a two-year-old boy named Axel. They both laugh, and Paola adds, "Woo hoo!" She continues: "I feel like being parents, that we wouldn't change that at all. We love our son, like, with everything we have. And the sex life, OK…"
"Let's be honest, it is hard," Paola continues. "You just want to be able to focus on breastfeeding, and keep your son…"
"And you lose the boobs," Russ explains. "Or I lost the boobs."
"Yes, they're not available," Paola replies.
"Still to this day," Russ then adds.
"Two years and I'm still breastfeeding," Paola reveals. "Whoopsies. But it is hard because Axel sleep with us in the middle of our bed, and it's hard actually just to do that. We just have to kind of sneak in." She continues, "Yeah, while he take naps or things like that."
"I was promised a quickie today, but… it didn't happen," Russ reveals.
Paola laughs, adding, "Sorry I'm busy. Too much sex drive in this conversation."
Paola Mayfield recently shared some sweet photos with her son, Axel
Paola shared some images on Instagram of her and her son together on July 15, 2021. Paola wears a white top as she smiles with her red hair with orange toward the ends up and out of her face. Her son is by her side as he looks at the camera along with his mother. The next image shows Paola with an arm around her son and a hand holding him as she has her head to the side appearing to touch his head as they both continue to look at the camera.
Paola captioned the post: "My Everything 🥰." Over 28,000 people liked the post, and over 200 people commented on it. 
It's always nice to get glimpses into the lives of the 90 Day cast members.