'90 Day Fiancé': Patrick Says Thaís' Reaction to Their Almost $1 Million Home is a 'Huge Red Flag'
90 Day Fiancé Season 9 couple Patrick Mendes and Thaís Ramone are experiencing tension over Patrick's new home. In a new clip from Sunday, June 5's episode, Patrick gives Thaís and his brother, John, a tour of the nearly $1 million house he purchased for the three of them to move into. Unfortunately, Thaís doesn't quite have the reaction Patrick hoped for. Check out the clip below and read more about Patrick and Thaís' relationship so far.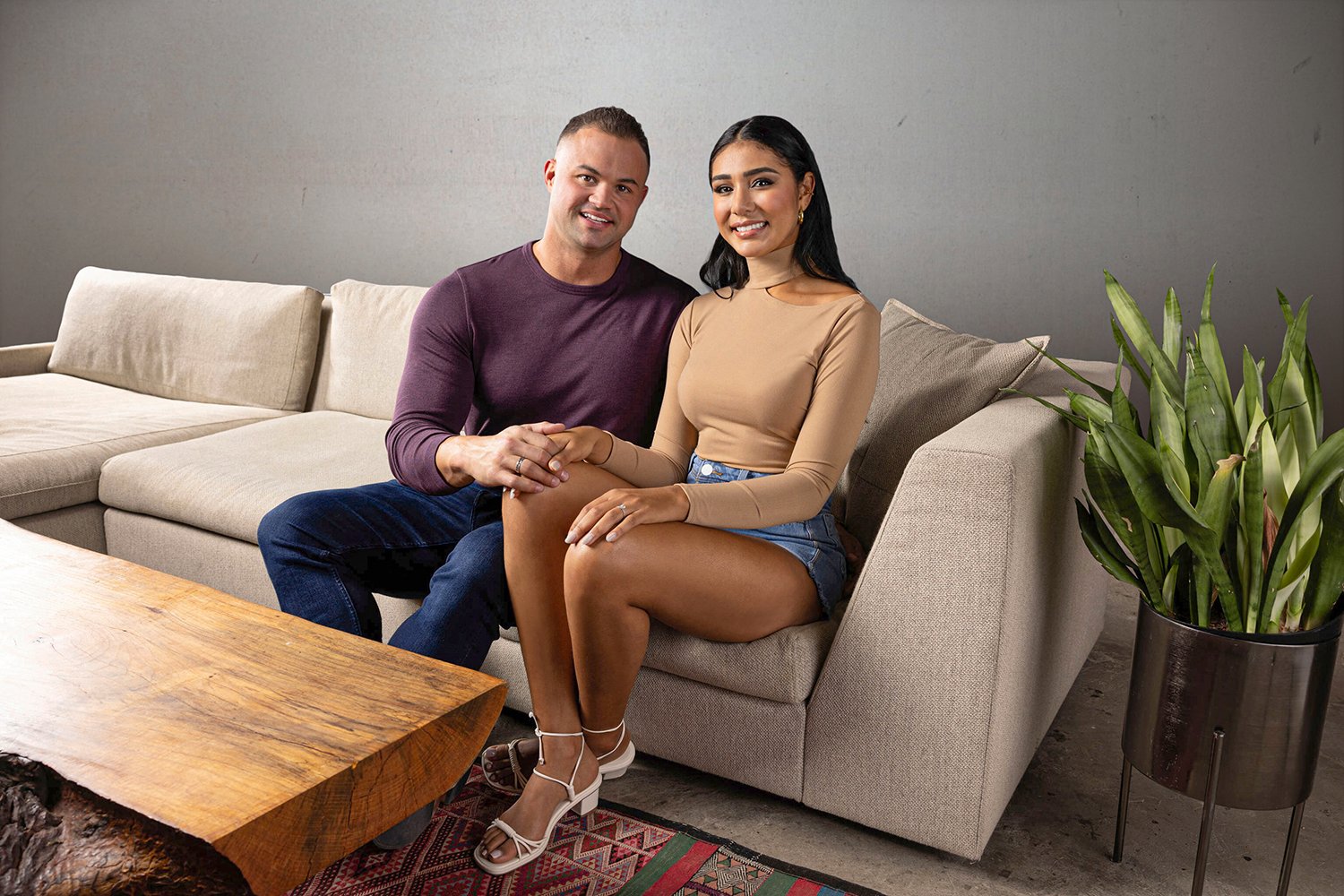 Thaís and Patrick's brother have butted heads since she moved in
Patrick, 31, met Thaís, 25, in Brazil while Patrick visited his extended family. He sought out a Portuguese tutor via a dating app, which led him to connect with his future fiancé. Patrick returned to Brazil to see Thaís a few more times before he asked her to marry him.
In 90 Day Fiancé Season 9, Thaís moves to Dallas, Texas, to marry Patrick and start their life together. However, she is disappointed to learn that she'll also be living with Patrick's brother. Thaís and John don't get along when she moves to the U.S. — in one scene, she and John argue over John drinking a beer in the morning. She doesn't think John should live with them, but Patrick wants his brother and fiancé to get along.
Thaís feels disappointed in Patrick's new home
RELATED: '90 Day Fiancé' Fan Theory Suggests Bilal Is Jealous of Shaeeda
The new 90 Day Fiancé clip shows Patrick, John, and Thaís checking out Patrick's new house. Right off the bat, Thaís admits she's "disappointed" that Patrick didn't consult her on plans for the home.
"I don't like the fact that John is occupying the entire second floor and that we were left with a small part downstairs," she says in a confessional. "I'm not feeling at home, you know?"
John approves of the house, but Thaís thinks it's a little too small. Patrick explains that the house is bigger than his previous home and that it only seems smaller because it's two stories. However, Thaís wants more space. She later says the house is a "mess," but Patrick tells her to "open your eyes."
"It's big enough," Patrick says.
In a confessional, John tells Patrick the house is "not even close" to small. Patrick adds that Thaís might change her mind once they unpack everything and settle in.
"I hope that's not a character thing, like she's expecting a mansion from you," John says, prompting Patrick to admit that Thaís might really be upset about John living with them.
Patrick also admits that he finds Thaís' reaction a "huge red flag."
"I don't have any patience if Thaís is unsatisfied with the house. Like, zero," he explains. "I grew up in a trailer park, and it was with six people, which means everyone was sharing bedrooms. Coming from that perspective, it just pisses me off, and it's a huge red flag for me. If [Thaís doesn't] like that, then this isn't gonna work."
Some '90 Day Fiancé' fans think Thaís is acting 'entitled' and 'selfish'
A few 90 Day Fiancé fans have already shared their thoughts on the clip. On Reddit, one viewer wondered why Thaís couldn't give John a fair chance.
"I can't stand her already. The house belongs to her too, apparently. It's almost a $1 million house, and she doesn't hide her dislike about it. She's very entitled and doesn't want to share the house with John. He seems like a really nice guy, he hasn't been disrespectful or obnoxious, unlike Thaís," another user responded.
On the other hand, some viewers could understand why Thaís has felt uncomfortable living with John. Another user added:
She doesn't want to live with her brother-in-law. I can understand why. She wants to start their marriage with just her and Parick. It's uncomfortable having another person around. She can't walk around in her underwear or naked if she wanted. It's limiting. There's always someone around. She's being a brat about it though. Clearly John has some issues that need to be worked out and living with Patrick makes both of them happy.
90 Day Fiancé airs on Sundays at 8 p.m. ET on TLC. Stay tuned to Showbiz Cheat Sheet for more updates.
RELATED: '90 Day Fiancé' Spoilers: Do Thaís and Patrick Get Married in Season 9?