'90 Day Fiancé': Why Patrick and Thaís' Are the Most Promising Couple of Season 9
Many '90 Day Fiancé' fans think that Patrick and Thaís are the most promising couple of season 9.
Many 90 Day Fiancé fans believe that Patrick and Thaís could be the most promising couple of the entire season 9. Patrick and Thaís exhibit many green flags in their preview clip. Here's why fans think that this couple will tie the knot.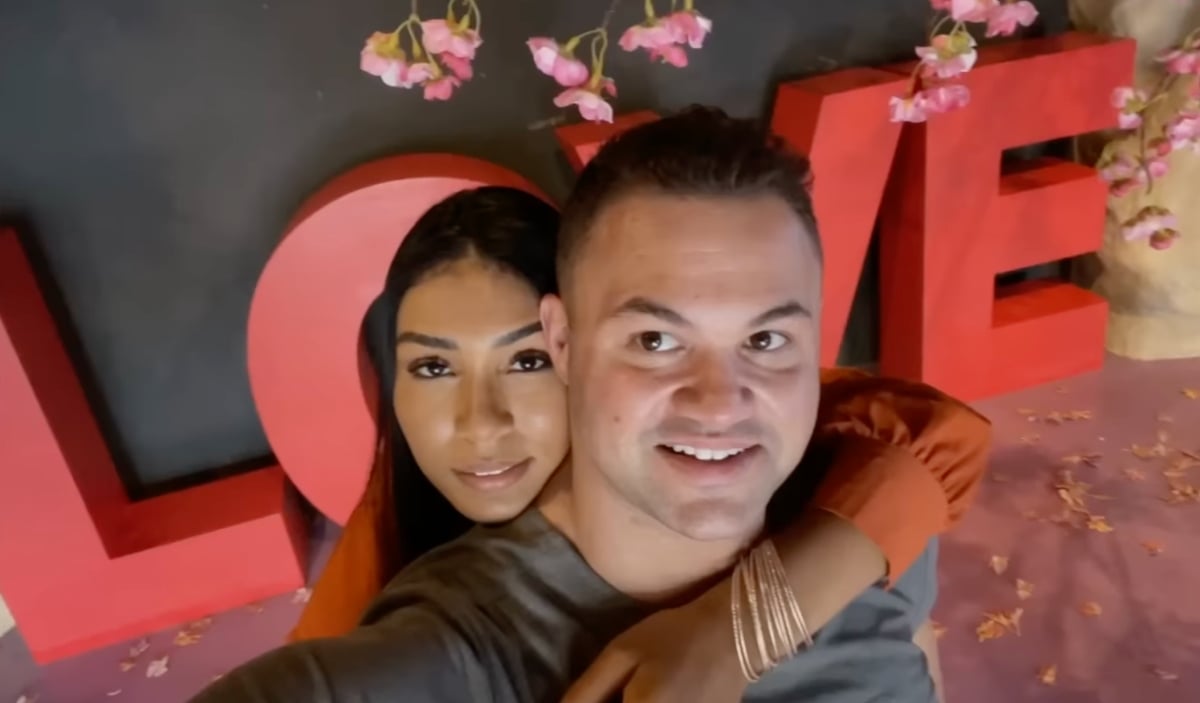 Patrick tells his love story with Thaís' on '90 Day Fiancé'
In the preview for the upcoming May 8 episode of 90 Day Fiancé, 31-year-old weightlifter Patrick reveals how he met his 25-year-old dream girl, Thaís. He reveals, "My fiancé's name is Thaís. She's 25 years old. She's a model, and she's from Montes Claros, Brazil."
He explained, "I met Thaís on a trip I planned to Brazil to reconnect with my dad. He's Brazillian, and he retired there eight years ago."
Patrick said that after he moved his location to Brazil on a dating app, he swiped right on her. However, he was worried if she was real and not a catfish. He said, "When I picked her up for our first date, I end up rolling up, and I like screamed." He continued, "This is the hottest girl I've ever seen in my life."
Ever since then, he's been traveling back and forth to Brazil to be with Thaís any time he can. In the clip, Patrick explained how Thaís' love is one of a kind. He said, "As I got to know her more, she just showed me this affection that I've never had in the time I was with my ex or any other woman."
Thaís is coming to Texas to be with Patrick
During one of his trips, Patrick proposed to Thaís. He said, "I realized feeling that love was just something I wanted my entire life. Eleven months after I met Thaís, I ended up proposing to her, and she said yes."
Soon after their romantic proposal, the couple applied for a K-1 visa. Now, Thaís is packing up her life into a few suitcases to move from Brazil to Dallas, Texas. Despite not knowing much English, Thaís is ready to be with Patrick in the US. Luckily Patrick learned to speak her language, Portuguese, so they could have an easier time communicating.
'90 Day Fiancé' fans think this could be the most promising relationship of season 9
After being introduced to Patrick and Thaís, fans think that of all of the 90 Day Fiancé couples, they will be the ones to get married. One fan commented on the official Youtube video, "I love that he's part Brazilian, and can actually speak the language. They seem… IDK, normal? Lol rooting for this couple!!!"
Another fan couldn't believe that Patrick learned Portuguese to be able to communicate better with Thaís. They wrote, "The fact that he learned a new language to be able to communicate with her… HUGE GREEN FLAG!!!"
And one fan was blown away by Patrick and Thaís waiting 11 months before getting engaged, as most 90 Day Fiancé couples often get engaged within weeks. The fan wrote, "11 months? Almost a whole year old?! Whatttt [sic], a hint of normality for once?! lol oh my gosh! For real though, they're really cute and I hope they work out."
While usually 90 Day Fiancé is chalked full of couples who don't stand a chance of success outside of their fantasy world, it seems that this couple could be the ones to go the distance.
New episodes of 90 Day Fiancé Season 9 airs Sundays at 8 pm EST on TLC and discovery+.