'90 Day Fiancé': Paul and Karine Staehle Spent Halloween Together
In the history of 90 Day Fiancé, one couple arguably stands out among all the rest, and that's Paul and Karine Staehle. This year, they've been through a whirlwind of drama, including emergency protective orders.
If you follow Paul on Instagram, then you probably know the couple has gotten back together, and that Karine is pregnant again. It turns out the couple spent Halloween together in Brazil, and it appears things are in a good place for them.
2020 has been a hard 1 for Paul and Karine Staehle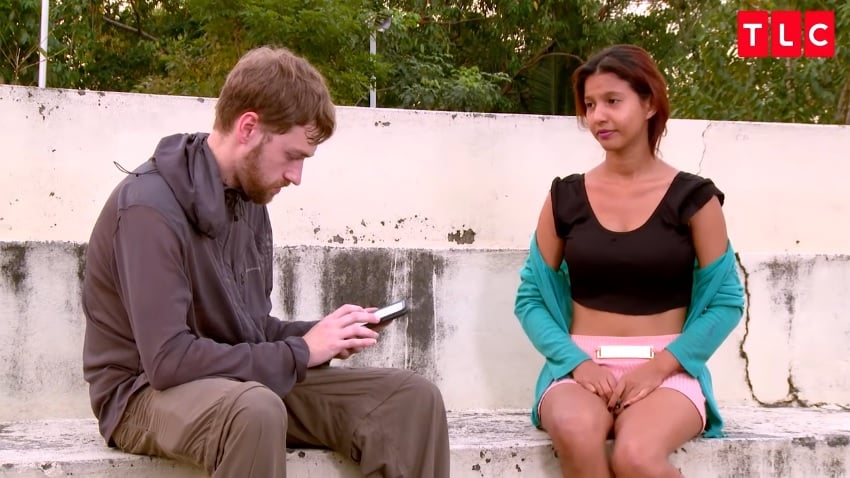 In season 5 of 90 Day Fiancé: Happily Ever After, the couple had their fair share of problems. They decided to go back to Brazil together as a family, but they were missing from the virtual Tell All.
This year has been a difficult one for many, including Paul and Karine. There have been allegations and restraining orders to boot.
Us Weekly reports that in July of this year, police came to their home after an incident between the couple after Karine supposedly spoke to an attorney in regards to divorce. Then Paul claimed that Karine and their son were missing. Then, Paul said Karine filed a "full restraining order" on him. In a statement, she alleges he sexually assaulted her. She also added that Paul allegedly wouldn't give her Green Card to her. In August, Paul let his side be known to his followers when he said he hasn't assaulted anybody before. Next, Paul filed his own protective order against Karine, and he alleged that she had put glass in his food.
They've since decided to drop the restraining orders they had on one another. They also won't be going through with their court hearing that was scheduled for December. The couple now seems to be on a better path.
Paul and Karine spent Halloween together
Paul and Karine are in Brazil together, and things seem to be back on track. According to Paul's Instagram, the couple spent Halloween together. He posted a few pictures of the festivities, along with Karine and their son, Pierre. Even Karine's father, José, celebrated the holiday with the family.
In one picture, Paul is holding his son up for the camera. In another sweet moment, Karine is by Paul's side all dressed up and rocking a steampunk vibe as Paul holds Pierre, and Karine's father is on the other side. There is even a shot of Karine holding their son for the camera. They're all smiles, so it seems like things are going in the right direction. There is even a group shot of everyone who came out to celebrate with the little family.
"Happy Halloween 🎃," Paul captioned the post. Paul also took a close up shot on Instagram of his son dressed as Baby Yoda.
Fans react to Paul's post
As can be expected, fans of the celebrities had their own thoughts about Paul's post of their Halloween festivities.
A number of fans are "happy" to see them all together and working things out. "So happy to see you all together as a family ❤️," a fan wrote on Instagram.
Another seems to agree. "I'm just happy you guys worked it out. Hate to see kids in the middle of any issues," they said.
"Beautiful family! ♥️," someone else wrote.
One fan says it's "nice" seeing Karine. "Cute family photos. 🥰 Nice to see Karine :)," a fan said.
"Priceless. I bet you all had so much fun," someone else commented.
One fan is "glad" the family is "mending." "Glad to see everyone happy. Glad this little family is mending," they said.
Although there was some hate in the comments, a lot of people seem to be positive about the couple's reconciliation. We'll have to see what the future holds for Paul and Karine as time goes on.