'90 Day Fiancé': Paul Staehle Claims Wife Karine Put 'Glass Shards' in His Food
Paul Staehle and Karine Martins relationship drama may be playing out on this season of 90 Day Fiancé: Happily Ever After, but it has also seeped into real life. A recent report suggests that Paul is claiming Karine put glass shards in his food and that she may be trying to hurt him.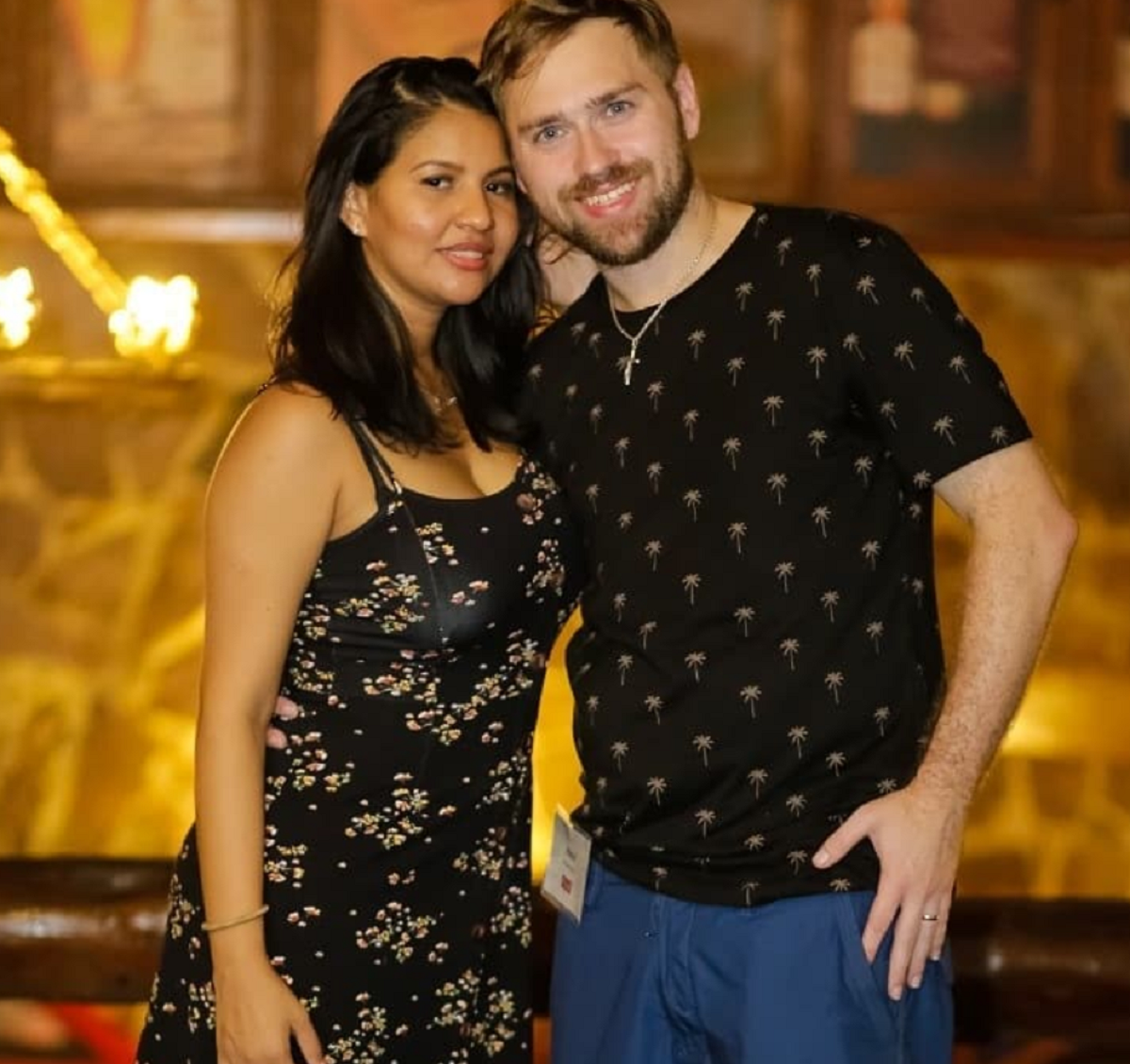 What happened between 90 Day Fiancé stars Paul and Karine?
In late July, Paul shared a recording of a huge fight he had with Karine in which the police were involved. As heard in the video — which was reposted by 90 Day Fiancé blogger John Yates — Karine told the cops that she felt unsafe with Paul. But Paul maintains that he did nothing wrong, and threatens Karine with legal action if she tries to take their son, Pierre, away from him.
"I have cameras in this house, you can check my security cameras, I've done nothing wrong, Paul is heard telling police. "I'm not having her rob my son, not again. She ran off and drank beer and had sex with a random guy before with my son, and I had to fight for him. CPS has an open case already, you can look up CPS on the computer, but no."
RELATED: '90 Day Fiancé': Karine Martins Calls the Cops and Paul Staehle Threatens Custody Battle, Claims Martins Violated CPS Case
Paul later tells Karine that he has video footage of her assaulting him. "If you want to go this route, I have you on camera assaulting me," he says. "I will take that to the prosecuting office. I'm warning you in advance. You want to say things I didn't do, I have you on camera."
Karine filed an order of protection against Paul
After their altercation, Karine filed a protective order against Paul. As reported by The Blast, in her police report, Karine accused Paul of domestic violence and rape.
Shortly after that, Paul took to social media to reveal that Karine had run off with Pierre. "The sheriff's department just came by, and they are looking for Karine," he said in the Instagram video. "Karine is missing. They don't know where she's at."
RELATED: '90 Day Fiancé': Paul Staehle Lashes out at Karine Martins on Instagram, Claims She Wants to Take Pierre
But Karine released her own statement on Instagram, alleging that Paul was lying about her disappearance. "I also would like to state that I'm not missing," she wrote in the post. "The police knows where to find me if they need me."
Paul claims Karine put glass shards in his food
Karine has filed a restraining order against Paul, and as of now, he is restricted from seeing Pierre. But the reality star continues to fight back, and he's accusing Karine of putting him and Pierre in harm's way.
As reported by US Weekly, court documents show that Paul accused Karine of putting glass shards in his food. "I previously found glass in my food," he said, according to the report. "I found similar glass shards from an item she broke."
Paul also alleges that Karine's friends have been threatening to hurt him. And he claims that his estranged wife put Pierre in danger when she let him get into "chemical cabinets."
In a recent Instagram story, Paul also suggested that Karine is pregnant with his second child. "Her motion against me with false allegations is for a 3-year restraining order against me and both my children," he said. "Alimony and child support, but I cannot see her or my children at all." Karine has not responded to these allegations.
How to get help: In the U.S., call the RAINN National Sexual Assault Telephone Hotline at 1-800-656-4673 to connect with a trained staff member from a sexual assault service provider in your area.