'90 Day Fiancé': Paul Staehle Shares and Deletes Mama Drama on Instagram
90 Day Fiancé star Paul Staehle seems to always have some new drama to air out on Instagram. The reality star is not shy when it comes to posting about family troubles — fans might remember the massive blowout in 2020 during which Karine appeared to run away from Staehle's home. Recently, Paul claimed that his mother doesn't want anything to do with his kids, before quickly deleting the post.
Paul Staehle claimed his mother didn't want to see his kids
It seems Paul Staehle is having some trouble with his mother. The reality star took to his Instagram story to complain that his mother doesn't want to come over to see his kids anymore in one of his trademark, lengthy tirades.
"Breaks my heart here in USA my mother never wants to see my kids anymore. I just asked her if she would like to see them for Halloween and I got a loud NO [sic]," Paul wrote of his mother.
She ended up blocking our phone number and got frustrated we hired a babysitter to help us with the kids when we are working or Karine is in college. She believes Karine should drop out of school and be a full time mother [sic]," he continued.
"I do not remember the last time she came to our house to Visit. In Brazil Karine's family loved seeing our kids daily. Here they seem to be a burden. I mean it's Halloween I would hope she would at least see their costumes [sic]," he added.
Paul's mother has had to show him some tough love in the past, not allowing him to crash at her place, and pushing him to work harder at finding a way to reliably provide for his family. Perhaps she feels as if Paul is using her as a free babysitter too often.
Fans react to the post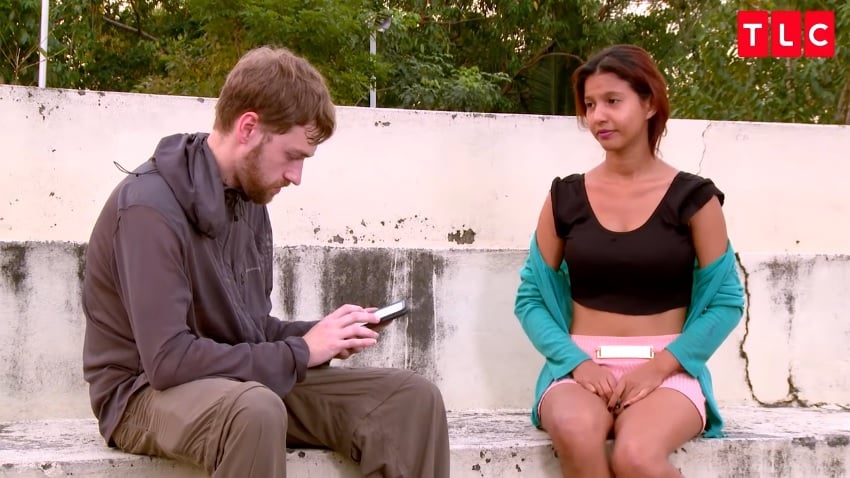 Paul Staehle has lost a lot of credibility with 90 Day Fiancé fans as a result of his behavior in the past, including his frequent Instagram posts about his personal life and the drama between himself and Karine.
"We're missing so much context here. I bet there was an extremely valid reason she said no if she did say no to begin with," wrote one Twitter user.
"He probably takes advantage of his mother for free childcare, and she got sick of it," suggested a Reddit commenter.
"He probably uses kid visits with his mom as a way to put her on the spot in person and ask for money," suggested another Redditor.
"Paul's Mom absolutely loves her grandkids. I'm sure she's exhausted by Paul's sh*t at this point and sometimes you need to just cut people off. Paul is the issue, not the kids," added another user.
'90 Day Fiancé' wanted to appear on 'Maury'
In case Paul Staehle's love for drama wasn't apparent enough, the 90 Day Fiancé star recently announced that he'd been in touch with Maury. He shared a screenshot of a message he'd received from the show's Instagram account.
"Hi! Thanks for contacting the Maury show, if you would like to be considered as a guest for the show, please respond with your full name, phone number, and email address. A member of our team will reach out to you!" read the message.
"I spoke with them on the phone today. Karine said she is willing to go on the show as well. Time to get all this DNA stuff behind us once and for all," Paul wrote over the image.
RELATED: '90 Day Fiancé': Paul Staehle Thanks TLC, Says They're Not Fired
Related post url: