'90 Day Fiancé': Paul Staehle Wants to Go On 'Maury'
90 Day Fiancé couple Paul Staehle and Karine Martins are known for their drama, especially regarding Paul's obsession with fidelity and sexually transmitted diseases. Now, it looks like Paul and Karine are back with more of the same. Karine could be pregnant, and Paul seems to be suggesting the father is in question. To this end, he's contacted Maury and wants to appear on the show. This isn't the first time Paul has called Karine's faithfulness into question. 
Paul and Karine could be facing another pregnancy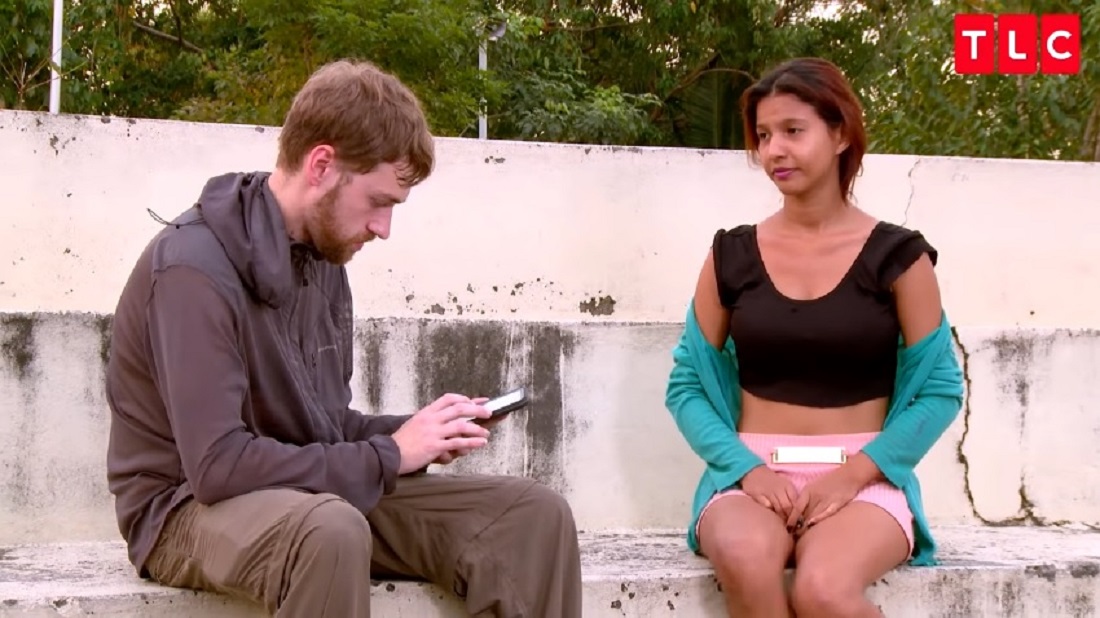 90 Day Fiancé couple Paul and Karine have left fans wondering if they might be expecting a third baby sometime soon. Paul Staehle took to Instagram to share a photo of a Clearblue ovulation test with a smiley face on the readout. 
Many fans were convinced this was a pregnancy test at first blush, leading to rumors that the two were already expecting baby number three. However, the fact that it's an ovulation test could mean they're getting ready to try for baby number three.  
Since then, the two have not added additional context to the test. This isn't uncommon for Paul, who often posts cryptic screenshots, messages, and short videos to his Instagram account. 
Paul Staehle suggests father isn't him, contacts 'Maury'
90 Day Fiancé star Paul Staehle's recent behavior has suggested that he doesn't trust Karine Martins regarding faithfulness. Unfortunately, this isn't new for Paul and Karine. 
When Karine was pregnant with Pierre, Paul suggested that there's a possibility that she cheated on him and that it was not his child. He seemed to suggest the same when it came to Ethan, and he made a big to-do about having Karine take a paternity test. Now, it looks like he's doubling down on the idea. 
Paul recently posted to his Instagram story that he's in talks to appear on Maury with Karine to discuss the parentage of their children. He posted a screenshot of a message he received from the Maury Instagram account. 
"Hi! Thanks for contacting the Maury show, if you would like to be considered as a guest for the show, please respond with your full name, phone number, and email address. A member of our team will reach out to you!" reads the message. 
"I spoke with them on the phone today. Karine said she is willing to go on the show as well. Time to get all this DNA stuff behind us once and for all," Paul wrote over the screenshot. 
'90 Day Fiancé' star Angela Deem was on 'Maury'
If Paul and Karine make it to Maury, they won't be the only 90 Day Fiancé stars to have appeared on the show. In fact, Angela Deem has been on Maury twice alongside her daughter, Scottie. 
Their first appearance featured Angela Deem claiming that Scottie's baby was not her boyfriend's child.
"I'm here to prove today that my daughter's boyfriend Terry is not the father of my grandbaby Anna Scott. I know Scottie had a one-night stand with Chris two weeks before she got with Terry!" she announced on the show. 
A DNA test confirmed that Terry was the baby's father. Their second appearance was over the same issue, with Scottie's second child with Terry.