'90 Day Fiancé': Paul Staehle Worries That Karine Staehle Will Leave Him Forever on 'Happily Ever After'
90 Day Fiancé star Paul Staehle, 35, from Louisville, Kentucky, met his 23-year-old wife, Karine Staehle, from Tonatins, Brazil, on an international dating app. The couple—now married for over two years and parents to their young son, Pierre—are appearing on the fifth season of TLC's 90 Day Fiancé: Happily Ever After.
The unlikely pair has been through countless obstacles, from Paul's visa-related difficulties due to his hefty criminal record, to trust issues, a language barrier, cultural differences, and ongoing financial problems. Across their two years of marriage, Karine and Paul have announced that they were filing for divorce several times, with both lobbing accusations of cheating and dishonesty at one another. Still, they've always come back together in the end.
On the June 21 episode of 90 Day Fiancé: Happily Ever After, Paul and Karine reflected on their rocky relationship thus far. The on-again, off-again married couple revealed that they were planning a move to the U.S.—one that Paul, and only Paul, hoped was permanent.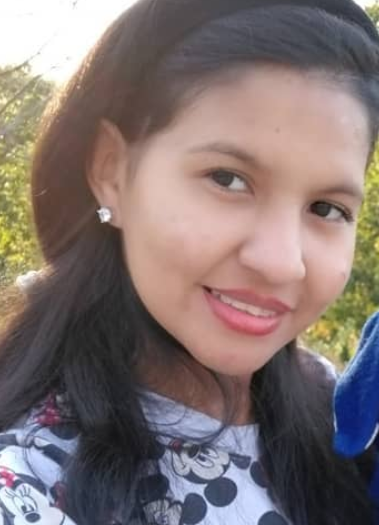 RELATED: '90 Day Fiancé: Paul Staehle Gives Jorge Nava Some Odd Prison Advice
Paul explained that financial struggles led the couple to move to the U.S.
On the second episode of 90 Day Fiancé: Happily Ever After season 5, Paul explained how he and Karine had decided to move from his wife's home country of Brazil back to the U.S.
Paul's work history had always been iffy, and in Brazil, he encountered a great deal of difficulty finding work. This was partly due to the delays in his visa application because of past criminal charges, including arson, and partly because Karine and Paul lived in a fairly remote area of Brazil. The couple had struggled to find safe, affordable housing for themselves and little Pierre, and they finally decided they needed to make a change.
"Here in Brazil, we're barely getting by," Paul told 90 Day Fiancé producers. "And it made us realize that we need to reevaluate the situation."
Paul believed he could make more money and find work more easily in his home country. He also hoped to bring Pierre to the U.S. for "greater opportunities" and more advanced healthcare.
To that end, Paul had secured Karine's entry into the U.S. "It took a lot," he said of the visa application process. But, finally, the couple was able to get Karine a two-year green card before she even entered the U.S., making her a permanent resident.
The '90 Day Fiancé' stars reflected on their complicated history together
As he looked back at his relationship with Karine, Paul admitted it was anything but smooth sailing. "Me and Karine have been through a lot," the 90 Day Fiancé star explained. "In many ways, it's brought us closer together. Our relationship is a pretty serious rollercoaster. We have a lot of ups and downs."
Paul and Karine met on a dating app and talked for over a year before they met in person. Karine waited for Paul to earn the money to fly to Brazil and see her for the first time.
At the time, Karine gushed, she was head over heels for her American boyfriend. "Paul was the man of my dreams, and I was very anxious to meet him in person," she said.
Right away, the couple struggled to navigate their major language barrier and cultural differences. Karine's lifestyle wasn't something Paul was used to, he explained. "Karine's hometown is very small and remote. It's a totally different world," the 90 Day Fiancé star said. "But Karine and I fell in love, so I proposed to her, and we ended up getting married in Brazil."
Soon afterward, Karine got pregnant with Pierre. During the pregnancy, the couple actually separated for a time due to constant conflict. "It was very difficult for me, because we were fighting a lot," Karine remembered of that vulnerable time in her life. The couple also weathered two devastating miscarriages over the course of their relationship, adding tension to the already challenging situation.
"Things weren't going well at all, and Karine almost gave up on me entirely," Paul remembered. "But, when Karine's water broke, I rushed to be by her side."
Having Paul beside her while she gave birth made Karine see her husband in a different life, and she said she wanted to make a life with him. "I see Paul is a good person, and a good husband sometimes," the 90 Day Fiancé star told TLC producers. "He's a good father. I like that about him."
Karine didn't appear to be fully convinced about the stability of her future with Paul
And while Karine and Paul were now on their way to the U.S. as a united front, Paul admitted he wasn't convinced that his wife would ultimately decide to stay with him. She wasn't keen on moving to Paul's home country, especially because she had always lived near her family in Brazil.
"When we first started dating, a lot of people thought that she was using me to go to America," Paul said of Karine. "But in reality, she's pretty much been dead set on living in Brazil. She's never been outside the country."
For her part, Karine said she would "miss her family" when she moved. Tears filled her eyes as she confessed, "I feel very sad leaving my family here in Brazil because I have never traveled that far before. I don't want to stay permanently in America because I have to get to know it first."
As Paul and Karine packed for their trip, it seemed like you could have cut the tension with a knife. Karine was visibly unhappy about the prospect of moving.
At one point, she even suggested that Paul get a job in the U.S., while she returned to Brazil permanently with Pierre. "I and baby come back. You stay in America. It's no problem," she told her husband. It wasn't clear whether she was serious or not, or whether she was really entertaining the idea.
Paul looked dead serious as he told his wife he hoped that would never happen. "That is something I really hope it doesn't come down to, because I really want to stay with you and the baby," the 90 Day Fiancé star said, appearing stricken.
The new dad admitted that Karine's reaction to their move was disappointing. Still, he believed it was the right thing to do—and hoped it would be permanent. "I really expected Karine to be a lot more excited about going to America," Paul told 90 Day Fiancé producers. "I can offer them a better life in the United States. And then with Pierre, I want to make sure that he has the best medical, the best schooling, the best everything."
And Paul said he knew exactly what was at stake: his marriage to Karine, his quality time with his son, and his intact family. "There's definitely a lot of pressure on me to make everything work, or Karine's going to up and leave me and go back to Brazil," the 90 Day Fiancé star declared.