'90 Day Fiancé': Paul Staehle's Mom Refers to Him as a 'Deadbeat' in Brand-New Sneak Peek
On recent episodes of TLC's 90 Day Fiancé: Happily Ever After, Paul Staehle and Karine Martins Staehle took a leap of faith and moved from Karine's home country of Brazil to Paul's hometown of Louisville, Kentucky, with their baby boy, Pierre.
Paul and Karine moved into a small studio home in a trailer park, but Karine wasn't happy with her new environment. In addition to missing her family, Karine was disappointed with Paul's car and his desperate financial situation, as well as his difficulty in getting a job. She admitted that she might move back to Brazil if he didn't come through for her.
In a new sneak peek of an upcoming episode of 90 Day Fiancé: Happily Ever After, Paul met up with his mom, Mary, to discuss his marital issues and financial problems. But Paul's mom gave him a dose of tough love, even calling her son a "deadbeat."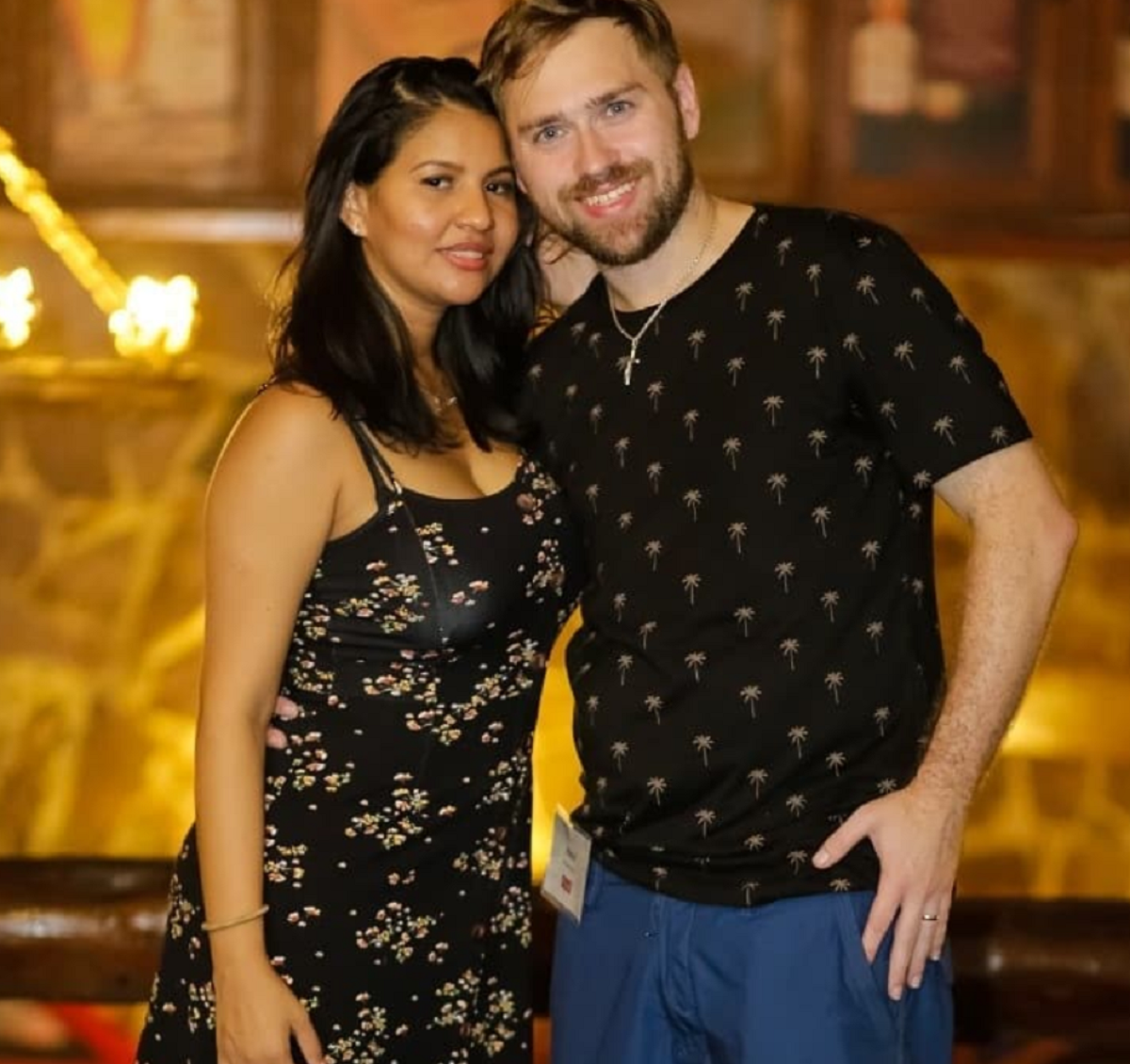 Paul met up with his mom to ask for advice on his difficult situation
In the 90 Day Fiancé preview clip, Paul revealed that Karine wasn't too happy anymore about being in the U.S. with him. She'd never left her home country, or her family, in her entire 23 years. She felt "alone" in her new surroundings and wasn't sure if she wanted to stay.
"At first, I thought she liked it," Paul said of Karine's move to Kentucky. "But as time goes on, I can tell she's not as excited as I would have hoped. He added that his wife was "homesick" and missed her family.
What's more, Paul wasn't doing too well either. The 35-year-old hadn't lined up a job before the move, and since they'd arrived, he hadn't been able to find a job yet.
Paul met up with his mom at a local pet store in hopes of getting some much-needed advice about his difficult situation.
When Mary asked her son why he'd asked to meet up with her, he admitted, "I do need a little bit of help."
"You usually do," Mary—who had refused to give her son money, despite his repeated requests—replied sarcastically.
Paul's mom told 90 Day Fiancé producers that she'd often helped her son out financially in the past, and even given him a place to live. But now, she said, he needed to stand on his own two feet.
"Me and Paul have a pretty close relationship. I've been with him through thick and thin," Mary said. "But Paul needs to be pushed a little bit to be on his own."
The '90 Day Fiancé' star said his criminal record made it difficult for him to find work
Mary asked Paul if he'd been applying for jobs.
"I have," the 90 Day Fiancé star told his mom. "But it's been difficult. A lot of people say the same thing."
That "same thing" was that Paul's criminal record caused a problem when it came to employment. Paul had been convicted with a felony for arson a decade earlier, after a past relationship fell apart, he explained.
Paul's felony conviction made it hard for him to find any kind of job, much less a reliable or lucrative one. "Before I can even put the application in, people are just telling me no," the 90 Day Fiancé star lamented. "It f*cking sucks."
But Paul's mom insisted he only had himself to blame. Mary wondered aloud why Paul had moved to the U.S. so impulsively, without a set plan of where he would live with his wife and son or where he would work.
"I don't know what you were thinking," she told her son bluntly. "I mean, bringing her over here. You have to have income and be able to support them."
Paul's mom urged him to step up for the sake of his family
As for Karine, Paul told his mom, she wasn't happy so far with her new life in the U.S. The couple often argued, and the language barrier made Karine feel even more isolated.
"She's not in a great mood right now," the 90 Day Fiancé star said of his wife. "She feels really alone here." He added that their relationship was "strained." Karine was still in the early postpartum stage. Her husband said the new mom sometimes had "mood swings" and felt less confident in her body after having a baby.
Paul's mom sighed. "You know, this is why I didn't want you to get married," she reminded him. "Because you weren't ready."
Mary had some even harsher words for her son, whom she has often called out for being "immature" and "lazy."
"I wouldn't want to be with someone that's kind of…like a deadbeat," Paul's mom told him. "You're kind of wasting her life. You brought a baby into this world, and this is not fair to the baby. So you need to stand up and start doing right."
Surprisingly, Paul seemed to take his mom's words to heart. Instead of getting offended, he explained, he was going to try to work harder for his family.
"My mom's advice is really hitting home," the 90 Day Fiancé star declared. "I really need to focus on what's best for my child."
His mom certainly hoped that would turn out to be the case.
"I hope this might be the push Paul needs to start providing and doing what he needs to do with his responsibilities," Mary told 90 Day Fiancé producers.