'90 Day Fiancé': People Have Wildly Different Opinions About the New 'Sneak Peek' of 'Darcey & Stacey' Season 2
Darcey and Stacey Silva are back in the second season of their very own 90 Day Fiancé spinoff called Darcey & Stacey. There is going to be a lot of drama this season, just like last season. A new trailer of a "sneak peek" was recently released for season 2, which will arrive in the summer. What are people saying? We have all the details.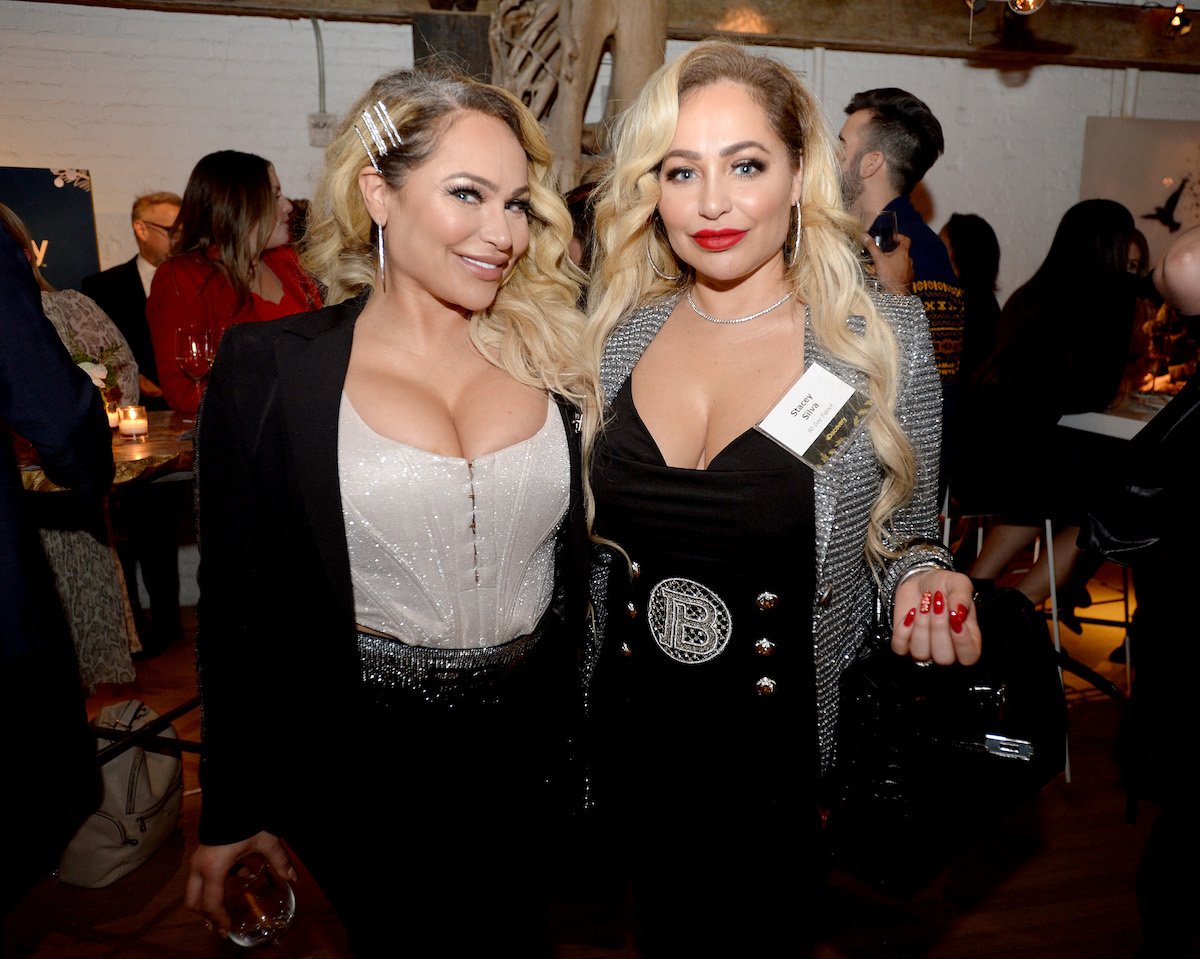 Darcey and Stacey Silva from 'Darcey & Stacey'
Fans have watched Darcey's journey throughout numerous episodes of 90 Day Fiancé: Before the 90 Days. She dated two men – Jesse Meester and Tom Brooks – but neither relationship lasted. But in season 1 of Darcey & Stacey, fans met her now fiancé, Georgi Rusev, and they watched the drama play out. Despite him still being married, he proposed to Darcey even with issues between them, including drama when a woman, his ex, commented fire emojis on one of his photos on social media.
Her sister, Stacey Silva, is dealing with her own drama as well. Her fiancé, Florian Sukaj, came to start a life with her in the United States from Albania, but questionable media came up, which made some question whether Florian might have cheated. Even with the problems, Stacey married Florian in secret, and he even later admitted to kissing the other woman.
A 'sneak peek' was released of season 2 of 'Darcey & Stacey'
Now, the Silva twins are back, and the drama continues. During a brand-new teaser clip released on the official social media channels for TLC and 90 Day Fiancé, Florian tells his now wife that he would "like to" have children with her.
"It hasn't happened yet," Stacey tells the cameras. We get to see her at a doctor's appointment appearing to have a sonogram. "If I can't give Florian a baby, he might leave me one day."
For Darcey, she's dealing with drama with Georgi still, and they get into a fight in front of Stacey and Florian during the trailer.
"I'm having a hard time truly trusting Georgi," Darcey tells the cameras.
Georgi is also going to talk with Darcey's ex, Jesse, through a video chat conversation, so that will be interesting.
Then, Darcey speaks to her friend, presumably about Georgi really upset. "Liar," Darcey says. "He doesn't love me. I'm tired of it."
People react to the new 'sneak peek' of season 2 of 'Darcey & Stacey'
On the official Instagram account for TLC, the sneak peek was posted on May 30, and people had opinions about it. The video has over 75,000 views on it and 300 comments on it, and opinions are all over the place. Some won't be watching, while others certainly will.
Some Instagram users mentioned Jesse in their comments. "Lmaooo Jesse again! Still!! 😩😂😂," one person said, while another added, "Oh gosh Jesse??? 🙄."
Not everyone will be watching the new season. "Pass!" someone said.
"Nope, ridiculous show," said another.
One Instagram user wrote, "Nobody wants to see these two on TV anymore! We've seen enough…🙈."
However, some people seem positive about it. "I'm here for it 🙌 lol love the Silva twins," an Instagram user added.
"Yes!!!! Can't wait!" someone else said. "Love them ❤️."
While another person wrote, "Yess I am so excited ❤️."
People have varying opinions about the new trailer for Darcey & Stacey season 2. We'll have to see what else the new season brings.