'90 Day Fiancé': Petition to Remove Big Ed From TLC Nearing 25,000 Signatures
'90 Day Fiancé' star Big Ed is getting blasted by fans on a Change.org petition aiming to remove the cast member from TLC's lineup.
90 Day Fiancé star Big Ed has been a controversial cast member since his appearance on the show with Rose Vega. Following his awful behavior towards Rose, TLC cast Ed for The Single Life, which would follow him as he tries to re-enter the dating pool, eventually meeting Liz. Unfortunately, Big Ed didn't learn much from his failure with Rose, and treated Liz just as poorly. A leaked phone call between the two features Ed berating Liz and calling her "f*cked up in the head," stupid, and several other nasty things. Now, fans are asking TLC to drop Ed from their cast. 
'90 Day Fiancé': Big Ed berates Liz in recorded phone call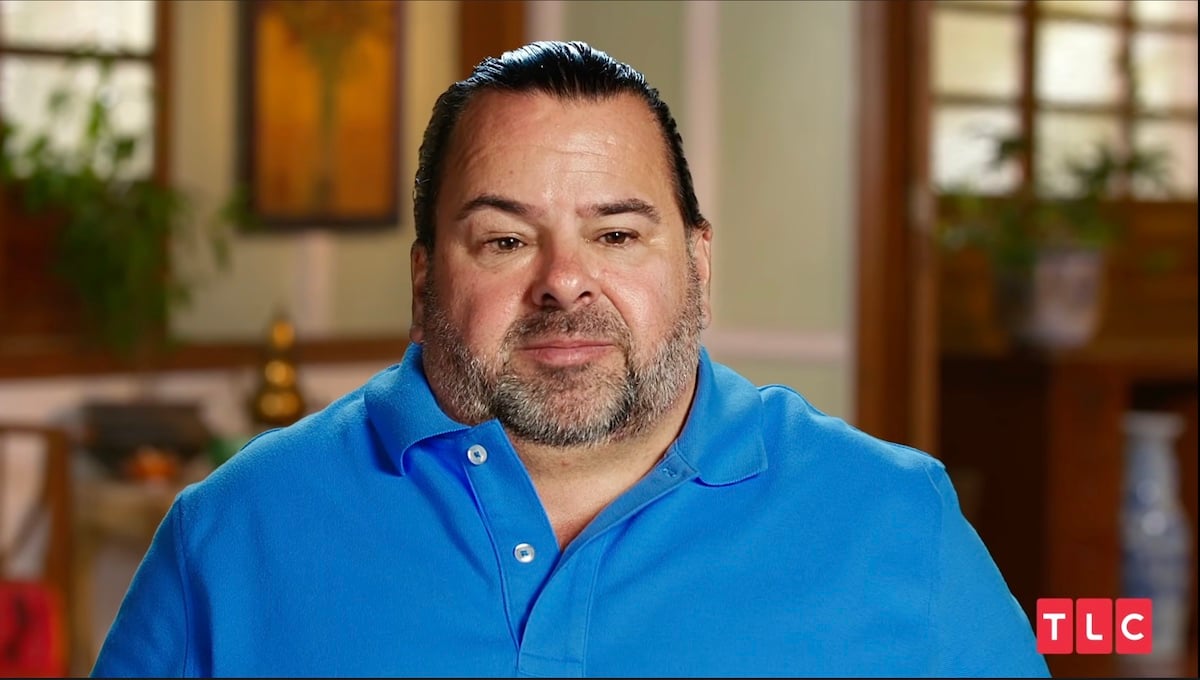 90 Day Fiancé: The Single Life couple Big Ed and Liz got together when Ed decided to ask Liz out. He was a regular at the restaurant Liz worked at — a regular asking out a service industry employee is probably already giving plenty of viewers a bad gut feeling. 
Unfortunately, that gut feeling wound up being justified. During a phone call with Big Ed, Liz was on the receiving end of an incredible amount of verbal abuse. 
Throughout the call, Liz tried to get Ed to talk with her reasonably, even pointing out how his behavior was affecting her emotions without returning the same vitriol — frankly admirable and challenging behavior given Ed's litany of insults. 
The long and short of the argument is that Liz asked Ed if he could help her temporarily house a co-worker in need, and Ed agreed, allegedly calling her generous. Later, Ed blew up at Liz for the request, calling her stupid and "f*cked up in the head" among other things, claiming she put him on the spot. 
90 Day Fiancé blogger John Yates posted the call to his Instagram here. The call is lengthy and involves a number of insults. It's a challenging call, and could easily be triggering for some who have been on the receiving end of verbal or emotional abuse in a relationship. 
"I don't give a f*ck Liz, you're f*cked up," Ed told Liz. Liz tried to continue, asking Ed if he'd listen or if he was just going to interrupt. He simply kept interrupting, telling her she's "f*cked up" and stupid on repeat. Liz eventually asked Ed to stop belittling her this way, and Ed told her to stop being emotional before continuing his barrage of insulting comments. 
Petition to remove Big Ed from TLC receives signatures
90 Day Fiancé fans were shocked but not terribly surprised to see this behavior coming from Big Ed, who has done little to redeem himself in the eyes of fans since Rose Vega. 
A petition started over a year ago to remove Big Ed from TLC has been making the rounds again in the light of his phone call with Liz. At the time of this article's publication, the petition is sitting at around 20,250 signatures and has been receiving signatures as I'm typing. 

According to Change.org, if the petition reaches 25,000 signatures it will be one of the top signed petitions on the website. 
'90 Day Fiancé' fans react to petition, Liz chimes in
90 Day Fiancé fans are feeling pretty upset with both Big Ed and TLC for giving the cast member a platform. 
"Signed. He never needs to be on TV or social media, not around any [under-aged] girls or women," commented one Instagram user on John Yates' post about the petition.  
"If TLC doesn't cancel him, the best way to make TLC drop [him] is by skipping his part. I don't see this monster getting out. It's money for them," suggested another commenter. 
Liz posted a screenshot of the petition on Change.org and added her two cents. 
"Disown me, unfollow me, or talk sh*t!!! I don't care, 6,500 more signatures to go!!!! Comments will be disables for a while so I can live in peace — and be passionate about something that TLC doesn't give an F about!" she wrote in her Instagram stories.