'90 Day Fiancé': Photos of Syngin Colchester With a New Girl Fuel Tania Maduro Split Rumors
Former 90 Day Fiancé star Syngin Colchester seems to be moving on with a new girl. The photos of him with this woman could mean that it's over between him and his wife, Tania Maduro. With Syngin revealing that he will be returning to reality TV in the coming months, this could be his way of telling fans that he and Tania are calling it quits.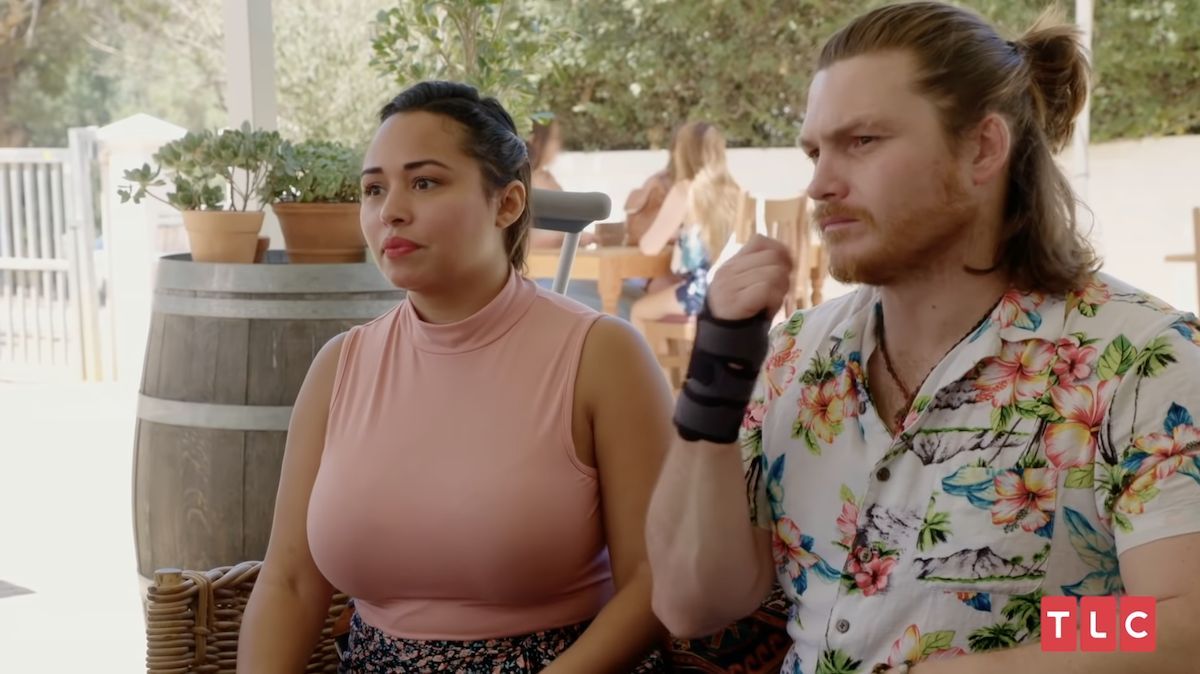 Syngin hints that he will be returning to '90 Day Fiancé'
Syngin revealed that he would be returning to reality TV. On Sept. 12th, Syngin posted an Instagram post announcing that he will be "back on TV in like two months." In the photo tagged at the Grand Canyon National Park in Arizona, the 90 Day Fiancé star meditates on a rock overlooking the view.
While it's not clear if he will be returning to the 90 Day Fiancé franchise or not, he did use the hashtag "realityTV" in his post. He even hinted at some drama, saying that some "sh—" went down. Fans think that this could be a hint that he and Tania are no longer together. Tania commented on the photo with some meditation emojis, but fans aren't sure if that means anything.
Photos of Syngin and a new girl surface
90 Day Fiancé fans predict that Syngin will appear on season 2 of the discovery+ original, 90 Day: The Single Life, alongside other singles from the show. This theory would align with the new information revealed on Reddit, that Syngin has moved on with a mystery woman. The Reddit post features a series of screenshots of the Instagram account @90_day_all_the_way, which had photos from a user called @anerinwithane, the woman rumored to be Syngin's new girlfriend.
Her profile contains many photos of her and Syngin together, beginning on Aug. 16th. She posted a series of pictures of her and Syngin at The Grand Canyon together in Arizona, the same place that Syngin posted himself when he announced his return to TV.
Did Syngin and Tania split up?
However, there's no confirmation of Tania and Syngin's split. The two haven't posted each other on their respective Instagrams for a while. Syngin hasn't posted a photo of Tania since April 2021, and Tania last posted a photo of Syngin in July 2021. However, both 90 Day Fiancé stars are still following each other on Instagram, as of right now.
However, their relationship hasn't been easy. In 90 Day Fiancé Season 7, they discussed their very different views regarding marriage, family, and children. One of their biggest arguments was over when they should start their own family. Tania said that her biological clock was ticking, while Syngin was uncomfortable with being pressured to start a family right away. They also argued about whether or not they were soulmates and whether or not they should get married. Despite their differing views and living in an unfinished shed, the couple managed to get hitched.
Many fans are eager to see Syngin back on the TV screen to see what he's been up to since they last saw him on 90 Day Fiancé: Happily Ever After? Season 5. Fans are hoping the new season will answer all of their unanswered questions. If Syngin does go on The Single Life, would his rumored girlfriend, Erin, be on the show as well? Fans will have to tune in and see what reality TV show Syngin has teased he will be joining.