'90 Day Fiancé: Pillow Talk' Castmembers That Some Fans Want off the Show
Some 90 Day Fiancé fans aren't happy with the casting choices on this season of Pillow Talk. So who are the Pillow Talk cast members that fans are hating on?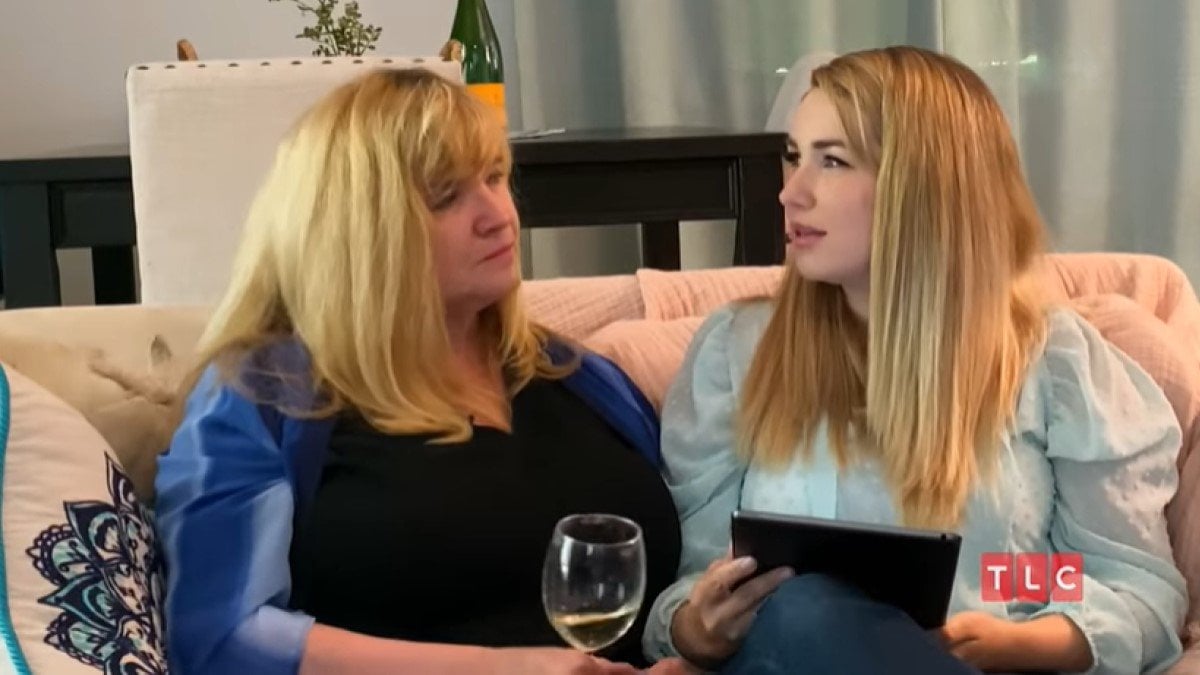 Many fans want Stephanie and her mom off 'Pillow Talk'
There has been an overwhelmingly negative reaction to seeing Stephanie Matto and her mom, Magda Ballaro, back on Pillow Talk. The 90 Day Fiancé: Before the 90 Days season 4 cast member has had quite the backlash after fans thought that she was verbally abusive to her ex-girlfriend Erika Owens on the show. Fans reacted to an Instagram video of an upcoming Pillow Talk clip, and fans are not happy to see Stephanie again. One user commented, "I hate Stephanie and her shallow comments. Why is she on there." Another wrote, "Stephanie and her Mom why??? NO ONE CARES ABOUT HER OPINIONS STOP TORTURING YOUR VIEWERS."
There are many comments asking why Stephanie is back on the show, considering Pillow Talk is all about bringing back fan favorites to watch 90 Day Fiancé: Happily Ever After? with. Another Instagrammer commented, "Please get rid of Stephanie and her mom and bring back Molly & Cynthia." Another commented about how the pair really don't have much to add as far as entertainment to the show, writing, "Please… no more Stephanie and her Mother. UGH! So boring."
Who are the 'Pillow Talk' fan favorite castmembers this season
So far, most fans all agree that Robert Springs and Anny Francisco from season 7 of 90 Day Fiancé are the current favorites. The fans have written many positive comments about how their witty comments make watching Pillow Talk worthwhile. One Instagram user wrote, "Roberts comments are the best! I love how excited he is." Another wrote, "Robert is always the coolest."
Then there are Pillow Talk staples, David and Annie, who premiered on season 5 of 90 Day Fiancé and has been on nearly every season of Pillow Talk thanks to their hilarious commentary. One Instagram user wrote, "Annie and Robert look so happy. I love them both." One fan said they actually prefer David and Annie on Pillow Talk over watching them on the actual seasons of 90 Day Fiancé. The user said, "I love David & Annie WAY more on pillow talk than I did on their season lol."
Which new couple should be cast in Stephanie's place?
Considering audiences are already more than halfway through the season of 90 Day Fiancé: Happily Ever After?, there is likely no way for TLC to remove Stephanie from this current season of Pillow Talk. However, in the future, there are some couples that fans would like to see become cast members.
Since most of the former 90 Day Fiancé couples have already done Pillow Talk, the best choices would be the couples from this current season of Happily Ever After?, like Brandon Gibbs and Julia Trubkina or Jovi Dufren and Yara Zaya (and their daughter Mylah).
While most fans aren't thrilled with every cast member on this season of Pillow Talk, audiences are grateful for the other couples who always add their hilarious commentary. It's going to be interesting to see who will be the couple to replace Stephanie next season.