'90 Day Fiancé': Potthast Family Photo Surfaces from 2010 and Elizabeth Looks Unrecognizable!
This week, the 90 Day Fiancé: Happily Ever After? fans stumbled upon an old photo of the Potthast family circa 2010. The photo has made its rounds on the internet this week. Fans are freaking out about how different everyone in the family looked over 11 years ago, especially Elizabeth Potthast.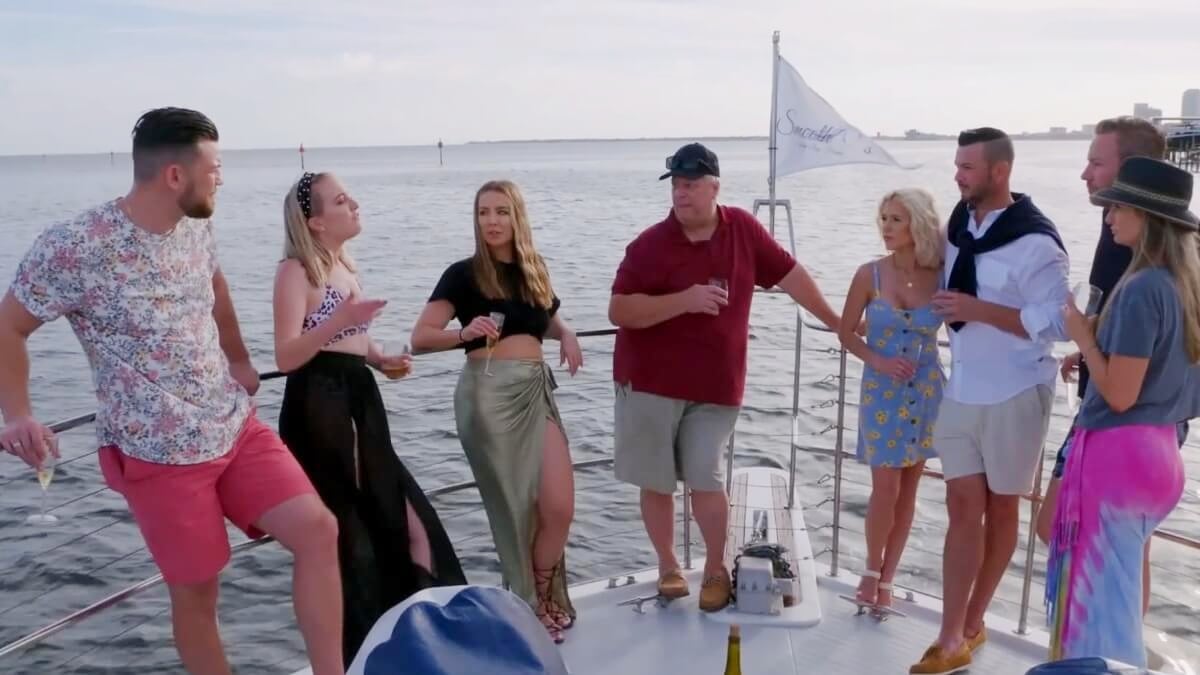 The drama behind the Potthast family
Season 6 of 90 Day Fiancé: Happily Ever After? wrapped this week. It comes as no surprise to know that last season was dominated by Potthast family drama. Elizabeth's husband, Andrei Castravet, had disrupted the entire family by joining the family business. Chuck Potthast, the patriarch of the family, allowed Andrei to join forces with him and flip a house together.
This stirred up jealousy within the family and soon a rivalry began. Chuck's daughters, Jenn and Becky, started causing fights at every single family gathering, hoping that their father would change his mind. Chuck thought he could bring the family together with a BBQ at his home. However, everything erupted and his son, Charlie Potthast, got in a fistfight with Andrei that resulted in the family being more disjointed than ever. At the Tell-All episodes, Chuck revealed that Andrei is still in the family business, but his son Charlie was fired.
A family photo of the Potthast family circa 2010 surfaces
In the past week since the Tell-All, fans are wondering more about who the Potthast family really is. Even though they're on reality TV, they're still a normal family with a history. A photo of Elizabeth and all of her family members back in 2010 surfaced online. Someone posted the photo to Reddit and fans were shocked.
In the photo, from left to right (not including children) is Becky, Charlie, Jenn, Elizabeth, and Chuck. There are a few unfamiliar faces as well that fans were trying to figure out who they were. As one of the main stars of 90 Day Fiancé, Elizabeth really stands out. She looks completely unrecognizable. Since she's 30 years old now, it would mean that she was 19 years old in 2010.
'90 Day Fiancé' fans react to the family photo
90 Day Fiancé fans were shocked to see how much the family had changed since 2010. One Reddit user commented, "That dark hair!" It comes as a shock to see the family with dark hair because now all of the sisters are blonde.
Another user commented on Charlie's style, writing, "Charlie looks like the stereotypical bully in every 90s made for TV movie ever." Another fan commented on how well Chuck has aged, writing, "How does Chuck look exactly the same."
It's interesting to see how much a talented hair colorist and some reality TV can change a family. While they're not scheduled to return to TV anytime soon, it's very likely that this won't be the last time we will be seeing the Potthast family.