'90 Day Fiancé' Preview Shows Asuelu Pushing Screaming Sister Out of Home
90 Day Fiancé stars Kalani and Asuelu have struggled when dealing with Asuelu's family. Asuelu's family has a history of getting physically violent on the show, specifically his sister Tammy. Tammy attacked Kalani in the past after Lesina demanded money and more children. In a preview for next week's episode, fans saw Asuelu finally stick up for Kalani by pushing his sister out of the house when she and Lesina get aggressive. 
Asuelu's sister has a history of getting violent 
90 Day Fiancé couple Kalani and Asuelu have struggled when dealing with Asuelu's family in the past. Notably, Tammy and Lesina have demanded money from Asuelu and Kalani. Kalani was not happy with their frequent demands of up to $1000, explaining that they are trying to raise a family and can't afford that right now. 
"I'm here to tell you guys I just don't know why you all feel entitled to me and my family's money. And that, however you feel, feel that way. But at the end of the day, it is going to be what I say," Kalani told the pair.
At one point, Lesina even told Kalani, "I'm sorry Kalani, but I don't care about the kids."
Lesina and Tammy explode at Kalani, claiming that she's trying to control Asuelu and that they want their son back in Samoa. 
"You want him to not just leave me, you want him to abandon his kids because he won't give you all the money? Like this is crazy," replied Kalani. She eventually told them that she was done, and walked away from the two. 
When she left, Tammy followed her and started swinging her arms in Kalani's direction. Tammy restrained her daughter. 
"Wait till I see you, I'm gonna beat you up!" Tammy screamed at Kalani's back while struggling to break free. 
Asuelu defends Kalani from screaming Tammy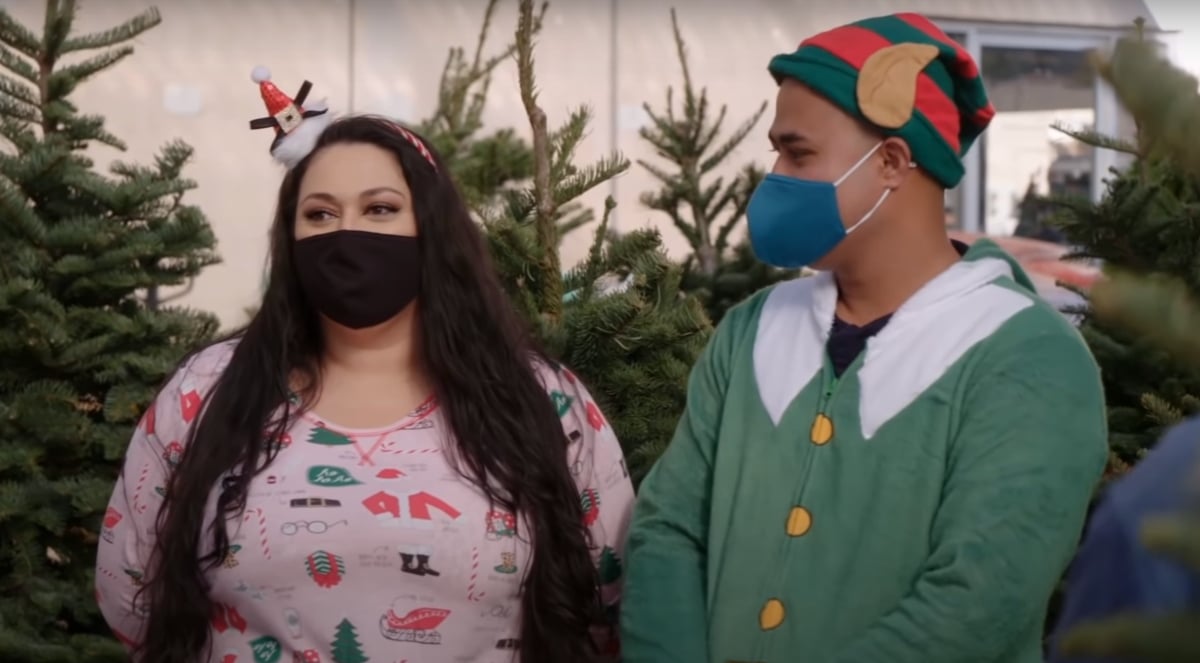 A preview for next week's 90 Day Fiancé episode shows Kalani and Asuelu welcoming Lesina and Tammy into their home for a visit. Unfortunately, it's not long before things blow up. 
"I agreed to let Asuelu's mom and sister come to our home, but it just feels like Satan is on my doorstep," Kalani tells producers. 
A topic that doesn't sit well with Kalani comes up during their visit — it seems likely it's either about money or having more kids. The preview cuts to Lesina who leans forward aggressively and barks, "You shut up!" 
"I think we're done yelling," Kalani's sister, Kolini, says in the background. 
The camera then cuts to Tammy standing up and putting her arms out, seemingly stepping up to Kalani and Kolini. That's when Asuelu comes in. 
Clad in a Santa hat, Asuelu flies in from off-screen, grappling with Tammy and shoving her out of the house as Lesina and Tammy continue screaming. Kalani sits down on the couch, holding back tears. 
'90 Day Fiancé' fans are glad to see Asuelu stepping up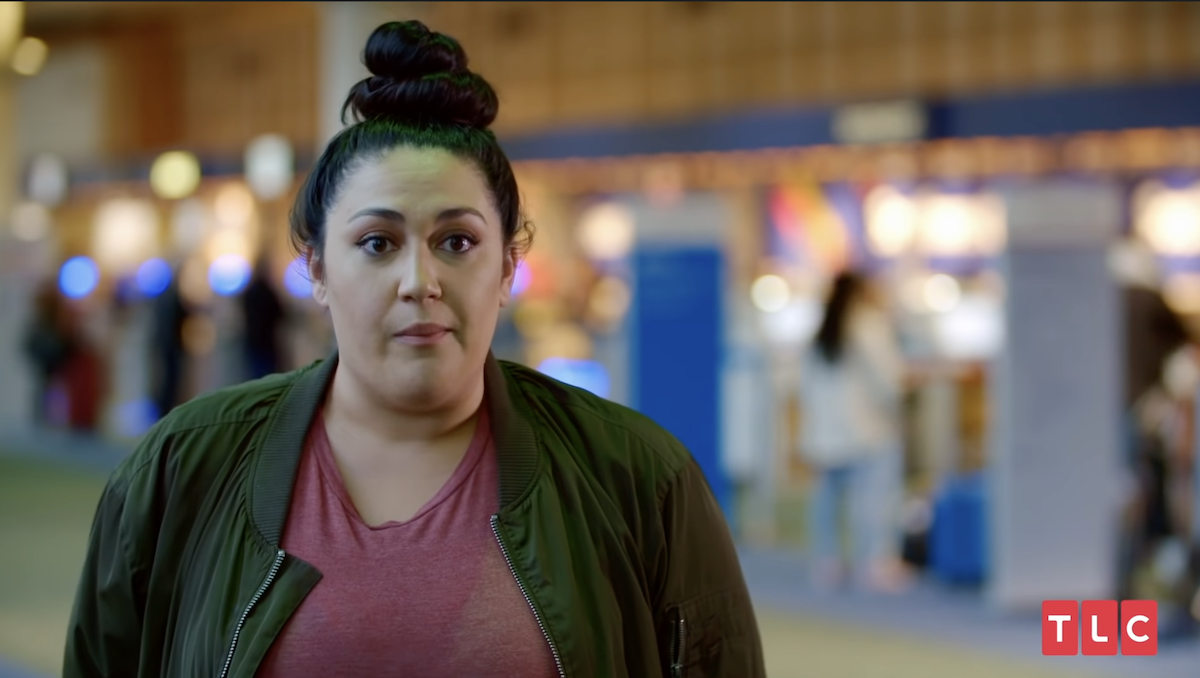 90 Day Fiancé fans are thrilled to see Asuelu no longer putting up with his family's nonsense, and defending Kalani in their home. 
"I hope we see Asuelu continue to do the right thing. Thank god he intervened the way he did there," wrote one 90 Day Fiancé fan on Reddit.
"[G]otta add that Asuelu's takedown of his sister was epic, he should look into being a bouncer," wrote a user.
"ASUELU is the one that got physical with Tammy?! I was not expecting that," added another Redditor.
"Tammy and Asuelu's mom are looney tunes. I'm surprised Kalani and Asuelu still have a relationship with them after how awful they've been to them and the kids," opined another commenter.