'90 Day Fiancé': The Real Story Behind Biniyam Shibre's First Wife and Child
90 Day Fiancé: The Other Way fans learned about Biniyam Shibre's first wife and child back in season 2. Now, in season 3, old feelings are coming to the surface for Biniyam when Ariela Weinberg takes their child, Avi, to the United States for emergency hernia surgery. Biniyam is worried that she won't return to Ethiopia, as his first wife, Bria, had with their 2-year-old son, Simon.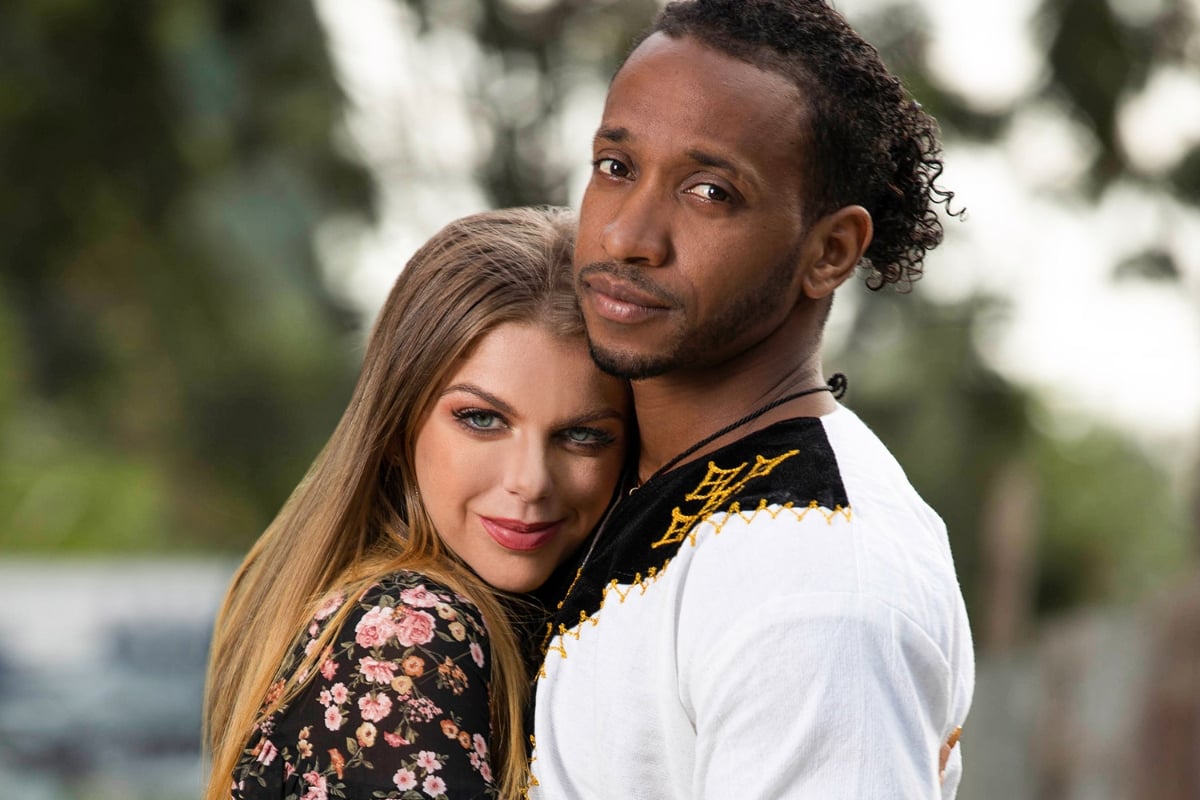 Ariela takes Avi to America, leaving Biniyam in Ethiopia
On the Oct. 10 episode of 90 Day Fiancé: The Other Way, Ariela takes Avi to the US for his surgery, and since Biniyam's visitor visas have been repeatedly denied, he is forced to stay in Ethiopia. While Biniyam was getting his hair cut at a barbershop, Ariela thought it would be the best time to break the news to him. She revealed that she had already bought plane tickets for her and Avi in a week.
Even though Biniyam begged Ariela to stay, she decided to go. He even hid their passports in an attempt to make them stay. So why was it so difficult for Biniyam to trust that Ariela and Avi would be coming home? It's all because of what Biniyam's ex-wife, Bria, did when she decided to separate from him and go back to the US with their child, Simon.
The real story behind Biniyam's first wife and child leaving him
It felt like history was repeating itself, but it is for Biniyam. Before he met Ariela, he was married to an American woman, Bria. The two had their son, Simon. According to Biniyam, Bria decided to separate from Biniyam and went back to America with their son. However, because Biniyam has had difficulty being granted a visa to the US to see his child, he hasn't seen Simon since that day they left him.
Ariela said on season 2, "I don't know the specifics about why Biniyam and his ex-wife divorced. I do know they are not on speaking terms." She continued, "She returned to the US with their son, and he hasn't seen his son face to face since."
Why they broke up wasn't addressed, but Ariela believes that it is linked to Biniyam being unfaithful. There are apparent similarities between Biniyam's relationship with his ex-wife, Bria, and his current fiancee, Ariela. They both became serious fairly quickly, and both became pregnant early on in the relationship. Not to mention both women are American and have sons.
Biniyam asks '90 Day Fiancé' fans to 'pray' he can see his first-born son again
This season, Biniyam has struggled to deal with the old feelings about his ex-wife and his son leaving him. Biniyam has opened up about his eldest son, Simon, on Instagram.
He posted a series of photos of him with the caption, "I can't believe how much my son has grown. I miss him every single day. I can't wait to give him a hug and kiss" He ends the post, "I can't wait to hear him call me dad. Please pray for me."
90 Day Fiancé: The Other Way fans hope that Biniyam will finally be able to visit his eldest son. Currently, on the season, Ariela is in America and isn't happy with what Biniyam has been doing with his alone time. Ariela hints that he may have been unfaithful to her. Could this cause Biniyam to lose his second chance at having a family?
RELATED: '90 Day Fiancé': Evelin Villegas Calls Off Wedding and Asks Corey Rathgeber for a Divorce