'90 Day Fiancé': Is There a Reason Why Sumit Cannot Come to America With Jenny?
90 Day Fiancé: The Other Way fans are wondering, is there a reason why Sumit Singh couldn't just move with Jenny Slatten to America? With Jenny struggling to find a loophole to stay in India, and Sumit is unwilling to marry Jenny right now because of his family, wouldn't moving to the United States solve their issues?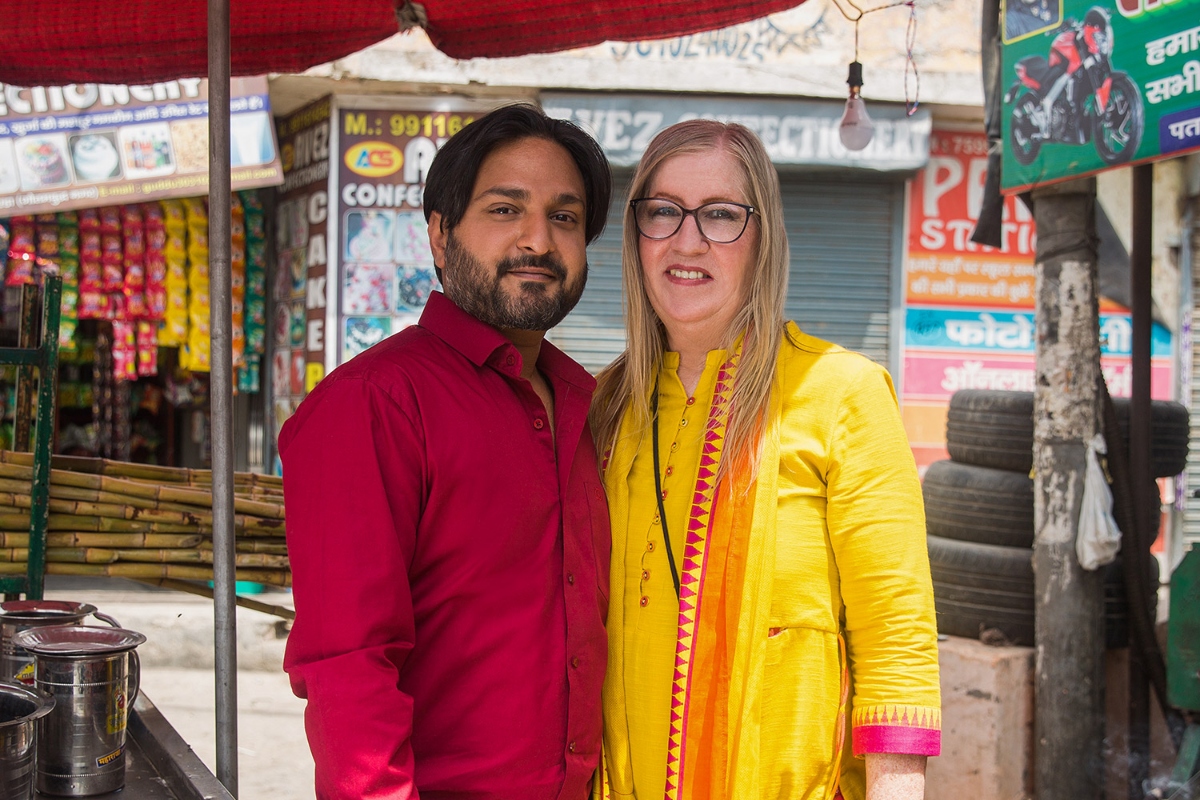 Jenny moves to India to be with Sumit
In the current season of 90 Day Fiancé: The Other Way, Jenny is trying to figure out ways to stay in India longer. Though she's been receiving extensions on her visa due to the coronavirus (COVID-19) pandemic, she is running out of options. When Sumit was faced with either marrying Jenny or letting her go back to America — he let her pack her bags. He was not willing to marry her, going against his family and his astrologer's warnings.
Sumit has no intention of marrying Jenny right now. After Jenny got her visa extension approved for the fourth time, she and Sumit went to an immigration lawyer for more information. They were given two options that would allow Jenny to stay in India. The first being that Jenny would have to give up her US citizenship and apply for full-time citizenship in India. However, this would mean she would also be giving up her social security benefits as well.
The second option, Jenny would have to join the International Society for Krishna Consciousness (ISKCON). Becoming a Hare Krishna devotee would secure her a missionary visa, which would keep her in India longer than six months at a time.
Is there a reason why Sumit cannot move to America?
90 Day Fiancé: The Other Way fans are wondering, is there a reason why Sumit couldn't move his life to the US? After all, Sumit speaks English, while Jenny doesn't speak Hindi. Also, Sumit can hardly see his family after they cut him off for being with Jenny. Meanwhile, Jenny has her daughters and grandchildren that are missing her back in the US.
90 Day Fiancé fans have some theories about why Sumit is staying in India. Some mentioned that Sumit doesn't have a job. Since they're both living off Jenny's social security checks at the moment, the money further in India than it would in America. Also, moving to America would mean that Sumit would have to marry Jenny, which has been stopped many times.
Jenny seems to give finally give fans the real answer. On one of her Instagram posts, (via Screenrant) a fan commented, wondering why Sumit going to the states was never an option. They asked, "Was he denied a visa?" Jenny replied, "Nope, we chose to live in India. This is our choice." She added, "He wants to stay in India." She finally stressed one last time that Sumit was "never denied anything." Then she mentioned that they have "never applied" for Sumit to have a US visa.
Sumit won't marry Jenny or move to the US
It's clear now that Sumit could go to America to be with Jenny if he wanted to. Sumit said since the beginning that he would like to stay in India. Some fans thought Sumit catfishing Jenny as "Michael Jones" was an attempt to get a green card. However, that obviously turned out to be false.
Sumit had never planned to move his life to the US. And Jenny is apparently fine with living in India with Sumit, away from her family. She's so devoted to being with Sumit that she's considering becoming a Hare Krishna, despite never being a religious person.
While some fans think that Jenny is doing too much for Sumit, she knew all along that he didn't want to live in the US. Sumit and Jenny's journey will continue on season 3 of 90 Day Fiancé: The Other Way.
RELATED: '90 Day Fiancé: The Other Way:' Frustrated Jenny Tells Sumit: 'I Will Never Be Your Wife'