'90 Day Fiancé': Rebecca Buys Zied a Video Game Console So He Can Play Games While She Works
Rebecca Parrot will be the only one working when her Tunisian fiance, Zied Hakimi, moves in with her. But the 90 Day Fiancé star isn't going to let him sit at home and get bored. In the second episode of season 8, Rebecca bought Zied a gaming console to play games while she's at work.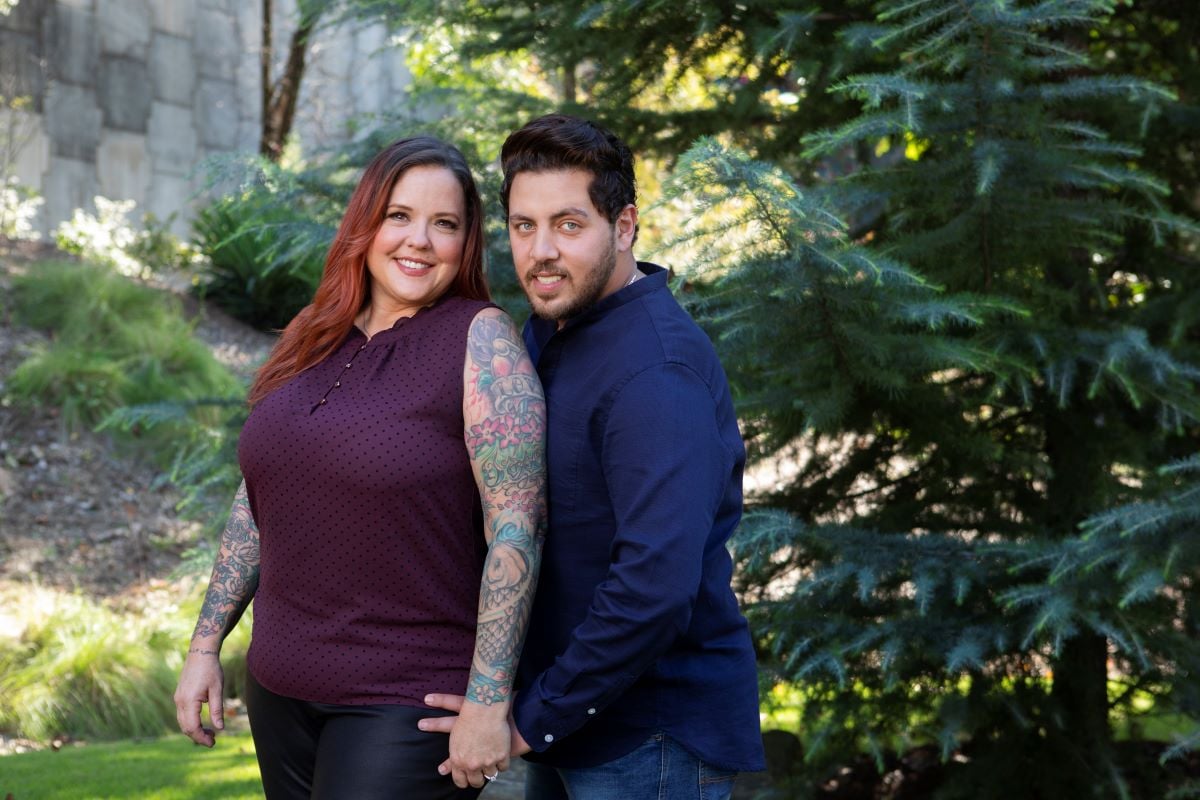 The '90 Day Fiancé' couple has come a long way
Rebecca, 49, and Zied, 27,  first shared their love story on season 3 of Before the 90 Days. The couple met online and started chatting. And eventually, Rebecca flew to Tunis to meet Zied in person. 
The two come from two different cultures. And their differences caused some issues while Rebecca was in Tunisia. Zied's family was critical of Rebecca's romantic past (she's twice divorced), and they weren't thrilled with her tattooed arms. 
But despite the pushback, Zied proposed to Rebecca at the end of her trip. Upon flying back to the U.S., Rebecca applied for Zied's K-1 fiance visa. 
Rebecca is strapped financially, and Zied can't work
When viewers picked up with Rebecca on this season of 90 Day Fiancé, she revealed that she worked as the manager of a fried chicken restaurant. She ended up spending a lot of her savings on Zied's visa application. So when he arrives in the U.S., the couple will live with Rebecca's daughter to save money. 
"The process of bringing someone over on the K-1 visa, it's not cheap," Rebecca explained. "So far, I probably have $15,000 or $20,000 invested. So, of course, living with Tiffany and Micah will help financially."
And Rebecca noted that when Zied arrives in the States, he won't get a job until his papers come through. "Honestly, the biggest thing that worries me is that Zied can't work for several months until he gets his work permit," she said. "And he's going to school for HVAC repair. But I think his expectations are a little unrealistic."
On '90 Day Fiancé,' Rebecca buys Zied a gaming console to keep busy
With Zied's arrival around the corner, Rebecca started prepping to ensure he has everything he needs. And at his request, she took a trip to her local gaming store and bought Zied a console so he would have something to do while she works. 
"Zied won't be able to get a work permit for six months," she told 90 Day Fiancé producers. "He had mentioned that he wanted a video game console because he's going to be stuck at home and needing something to do while I'm working."
Some fans found it odd that Zied planned on playing games instead of doing something more productive to help Rebecca out. "Zied wants a gaming console and games, so he has things to do for the six months before he can work?" one Reddit fan wrote. "How about taking some trade courses or apprenticeships?"
Fans will get to see how Rebecca and Zied's situation pans out as this season of 90 Day Fiancé continues. New episodes air Sunday nights on TLC.