'90 Day Fiancé': Rebecca Parrott Is Almost Unrecognizable to Fans After Bombshell Makeover
Over the course of two seasons of 90 Day Fiancé, fans have gotten used to Rebecca Parrott and her looks. When she first appeared on the show with her boyfriend Zied Hakimi, she had been heavily editing her photos so Hakimi didn't even know what she looked like in real life. But since meeting Hakimi, Parrott has changed up her style a bit to appear more youthful. Recently, Parrot got a full makeover that has fans raving.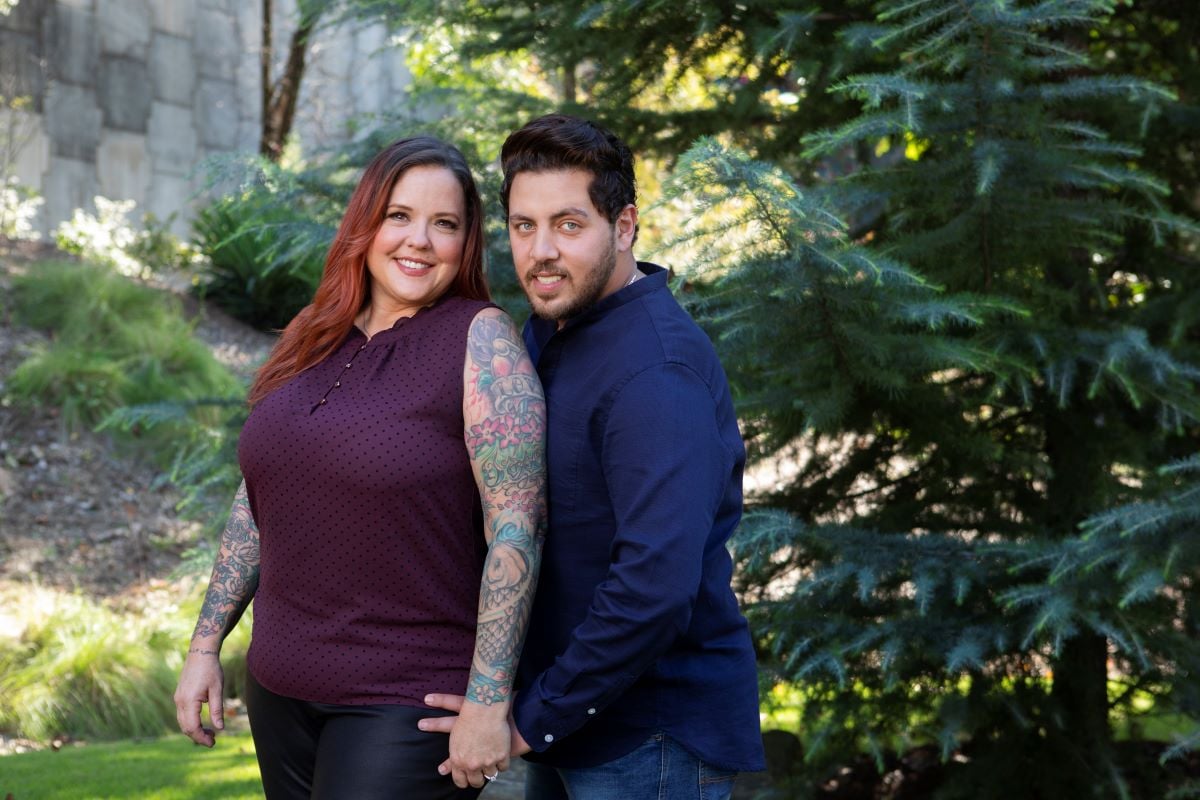 '90 Day Fiancé' star Rebecca Parrott's weight loss journey
Parrott has been self-conscious about her weight since she was younger. Recently, she decided to do something about her insecurity and have a procedure done but she didn't want to do anything invasive. Instead, she decided to try TriSculpt.
"Here's the BEFORE/AFTER of my first procedure with @sonobello ❤️ It was life-changing to have the extra skin removed on my lower stomach," she captioned a photo of her transformation. "My next procedure, coming soon, will target my legs and thighs. I can't wait!"
In the comments' section of the photo, Parrott revealed that the procedure typically costs between $1400 and $2800 per area.
Rebecca Parrott before and after
Parrott's red locks have been a staple of her appearance since she first appeared on the show. But recently, she replaced them with long brunette extensions.
"Omg I am obsessed with my hair! @thetiffanysmith colored it and put in my extensions!! I'll post more info soon, my phone is dying," she captioned a photo debuting her new hair. See her new look here.
90 Day Fiancé stars Kenneth Niedermeier and Armando Rubio both commented on the post, applauding her new look.
"Omg you look 20 wtf I was scrolling and was like woah woah who's this hottie," 90 Day Fiancé: The Other Way star Tiffany Franco Smith commented.
"Whaaaaat?!? You look like you're in your early 30s," one fan wrote.
"Woah amazing! Don't go back to red. This looks so good. So much young looking," another person commented.
"Holy hair! I almost didn't even realize it was you! You look awesome as always!!!" another user commented.
"Rebecca!! I love your signature red hair….but this look is amazing on you!" another fan wrote.
Rebecca and Zied's relationship
In the past, Parrott's appearance has been a problem in her relationship with Hakimi. On season 3 of Before the 90 Days, Hakimi was uncomfortable with the risqué way that Parrott dressed. Fans called Hakimi out for trying to control Parrott's clothing but Parrot defended him.
"To clarify a little…. please understand that I know I was wrong for what I did. Zied never told me what to wear in all the time we were together before this," she said in a video. "And my ex was very controlling. So I reacted very badly. I respect him and his culture and I made a bad decision."
Things have seemingly gotten better for the two. Hakimi's K-1 visa was approved and he was able to move to America to live with Parrott full-time. The two have since gotten married and their wedding was shown on 90 Day Fiancé Season 8.