'90 Day Fiancé': Rebecca Parrott Shows Off Her New Look and Slams Fan Who Slid in Zied's DMs
Rebecca Parrott has been altering her appearance to keep up with her much younger husband. Now, she's calling out fans who still hit on him.
When it comes to her husband, Zied Hakimi, Rebecca Parrott doesn't play around. The 90 Day Fiancé, star has proven that she will do whatever it takes to keep her man. After debuting her bombshell makeover, Parrott took to Instagram to blast fans of the show who have hit on Hakimi in his private messages.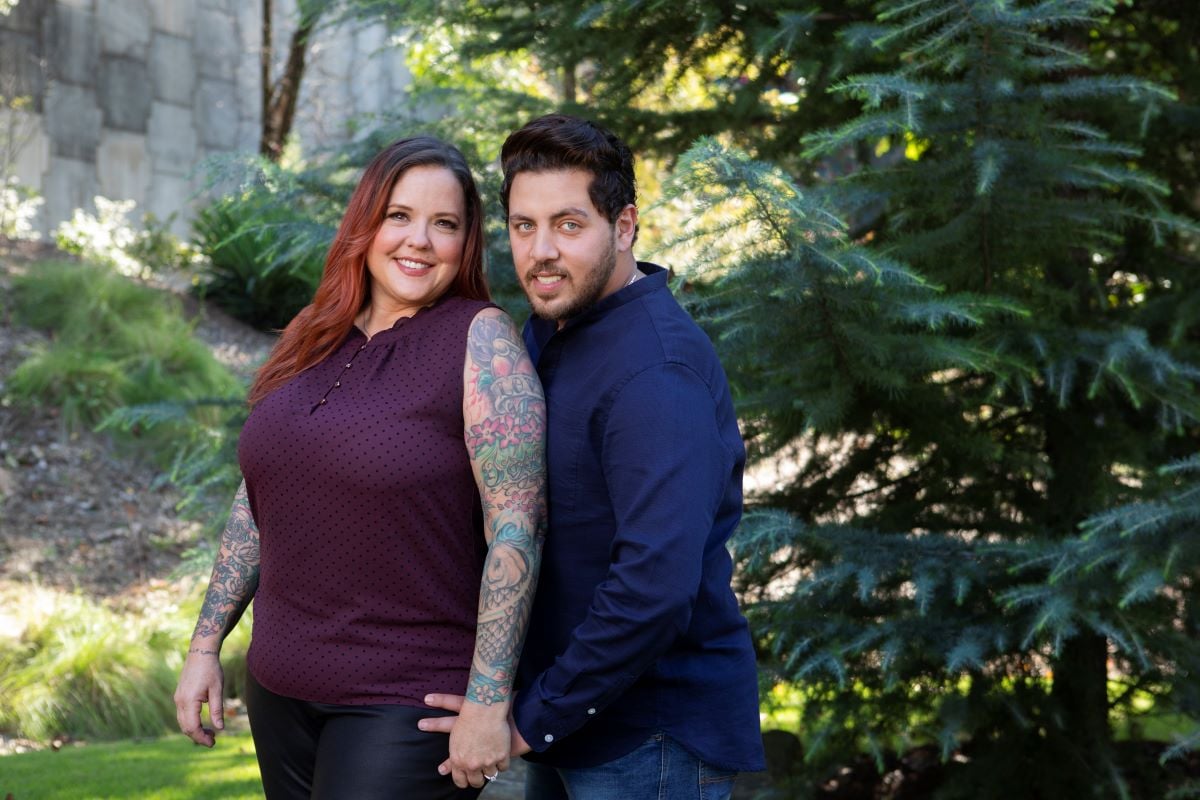 Rebecca's makeover
Parrott has been insecure about her looks for years. When she first appeared on season 3 of Before the 90 Days, she admitted to heavily editing the photos that she sent to her husband. When he met her in person at the airport, Hakimi was shocked at her appearance but he continued to date her. Since then, Parrott has undergone several makeovers.
Parrott's weight loss is due to TriSculpt, a noninvasive procedure to help reduce fat.
"Here's the BEFORE/AFTER of my first procedure with @sonobello ❤️ It was life-changing to have the extra skin removed on my lower stomach," she captioned a photo of her new look. "My next procedure, coming soon, will target my legs and thighs. I can't wait!"
After the procedure, Parrott went and turned her signature red locks brown and got extensions. Fans were instantly obsessed with her new look and commented on how much younger she looked.
On part 1 of the Tell-All, which premiered Sunday, Parrott still had her old hair.
"I don't like my hair straight like on the Tell All 😩😩 My curling fizzled out when I was in LA and we didn't have time to curl it in studio. Zied looked amazing though! I live his hair and that purple shirt 🔥🔥🔥 I hope everyone enjoyed part 1. Much more to come next Sunday!!" she captioned a picture of herself with her new, brown locks.
Fans once again flooded the comments' section, telling Parrott how good she looked.
"You look so beautiful," 90 Day Fiancé star Yara Zaya commented.
"Excuse me ma'am… you claim you're 50… HOW DO YOU LOOK THIS GOOD," one fan wrote.
"You look amazing with dark hair!!! Love this look on you!!" another person said.
Rebecca Parrott blasts fan over Zied Hakimi
Despite Parrott's attempts at looking more youthful, she has admitted that she still gets nervous when Hakimi is around women closer to his own age.
"You know, Zied, he's a really friendly guy," Parrot said of the 27-year-old on the show. "He can talk to anyone, but this young, hot girl seems way overly focused on him. I've kind of had him to myself all this time, and now on top of everything, I noticed I'm the only one at the table in my age group, and I understand I signed up for this, but, in reality, it makes me uncomfortable."
Recently, she also blasted a fan on Instagram who tried to get with Hakimi.
"2 more years to freedom then you can find yourself a baby mother," the fan wrote in an Instagram DM to Hakimi, according to screenshots shared by Parrott.
"The number of women sending Zied half-dressed selfies and crap like this is astonishing." Parrott wrote in her Instagram Stories. "Tell me you are trash without telling me you are trash."