'90 Day Fiancé': All of the Red Flags in Hamza and Memphis' Relationship So Far
With the language barrier, cultural differences, and differing religious views, '90 Day Fiancé' fans aren't convinced that Hamza and Memphis are a good match.
90 Day Fiancé: Before the 90 Days star, Memphis is in Tunisia for the first time, meeting who she believes to be the love of her life, Hamza. With the language barrier, cultural differences, and differing religious views, there are plenty of red flags appearing. Here are all of the red flags fans noticed between Hamza and Memphis.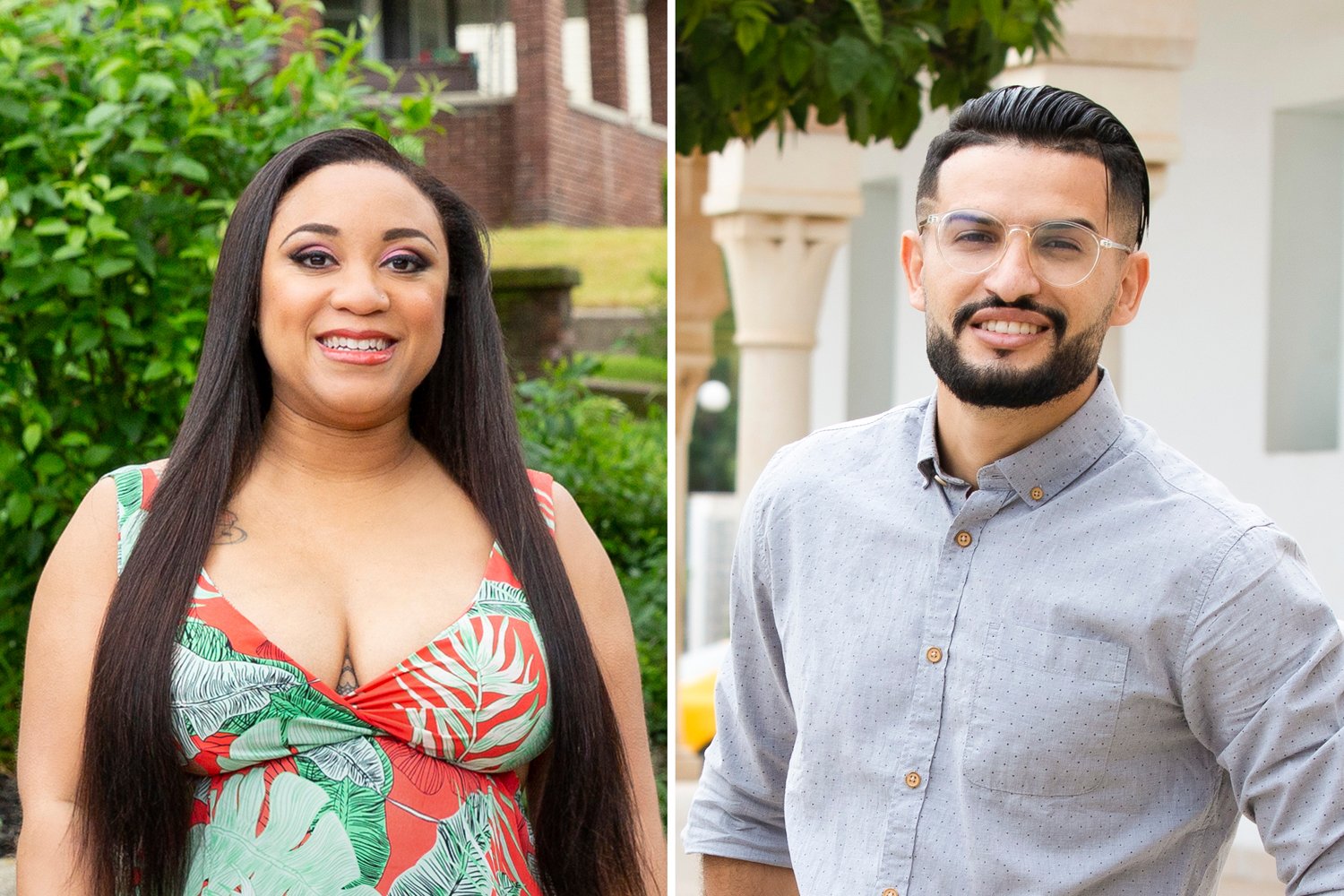 Hamza's culture has a different view of women
On the Dec 26 episode of 90 Day Fiancé: Before the 90 Days, Memphis traveled to Tunisia to be with Hamza. She plans to marry him within the few weeks she will be staying there.
28-year-old Hamza still lives at home with his mother. He tells the cameras, "In Tunisia, it's common for people to live with their parents until they are married." He says, "My mom cooks for me, does my laundry, she cleans my room, and doesn't let me help. My mom treats me like a baby."
He also says, "Some Tunisians think American women are sluts, who wear revealing clothing and have many sexual relationships with men." He said, "Of course, I wish Memphis didn't have so many relationships. But I don't like a boring woman."
Hamza's mother even expressed that Memphis might have trouble adjusting to their cultural norms. She said, "When I saw the photos Memphis sent of herself, some of them were a bit indecent. I mean when she wears short skirts or dresses. I'm anxious that her lifestyle is different than ours."
Memphis and Hamza only communicate through a translation app
The premiere episode shows that Hamza and Memphis can only speak through a translator app. Memphis says that the only words Hamza knows in English is "sexy time," which is how he initiates intimacy via video call.
Their first meeting at the airport showed both of them how difficult this trip could be, considering they don't understand each other's languages. They had trouble communicating without the help of a translator. Memphis said, "Being together with Hamza in person, I realize that with our language barrier, it's gonna be a little bit more difficult to, you know, communicate."
Hamza seems more interested in a visa than a future with Memphis
Hamza spoke about wanting to help his mother, a divorced woman who cannot find a job because of her marital status. He's hoping that marrying Memphis and getting a visa to the US will help his family out financially. Hamza tells the cameras how difficult it has been for him to find employment in Tunisia. He says, "I constantly look for jobs, but times are hard and there are no jobs in Tunisia."
Hamza tells his friend about his future plans on the car ride to the airport. His friend says, "Dude, God help you to get out of this country. I truly feel happy for you, Hamza." He said, "Do you think I'm getting married with someone from here?" Hamza says, "This country is broke."
Hamza says, "I believe once I go to America, I'll be able to help my mom because the salary in America is much better. It's a good opportunity, and I'm proud."
On top of the cultural differences and language barrier, another red flag is that Hamza has already started lying to Memphis. He didn't tell her they would be sleeping in different rooms until they were married. 90 Day Fiancé: Before the 90 Days Season 5 airs Sundays on TLC and discovery+.