'90 Day Fiancé': Reddit Fans Are Fed Up With How Jovi Treats Yara
Fans of 90 Day Fiancé on Reddit are starting to feel fed up with how Jovi has been treating Yara, especially since she announced her pregnancy. A recent episode involving a drunk Jovi at a party has fans especially up-in-arms, as well as a scene during which Yara asked Jovi to cut back on his drinking. His expressions and replies have fans wondering if Jovi really cares about Yara at all.
'90 Day Fiancé' star Yara calls Jovi out after party
RELATED: '90 Day Fiancé': Are Brandon and Julia Still Together in 2021?
During a recent episode of 90 Day Fiancé, Jovi threw a party with his family and friends under the pretense of introducing Yara. However, Jovi went off to enjoy drinks with his friends, leaving Yara feeling stranded.
At one point, Yara calls out to Jovi for support as he walks away and seemingly ignores her, looking straight into the camera as he does so.
"Jovi? Jovi?" Yara called out frantically as he walked away from her, ignoring her. "I don't want to be alone here, you with me here. I'm talking to you from behind."
Yara explained then asked Jovi outside to talk. The conversation centered on Yara feeling ignored by Jovi, and as if he doesn't care enough about her to even give her the time of day during the party.
"Yara how is the party going?" asked a TLC producer. "Are you having fun or not?"
Yara asked Jovi if he had fun, and he replied he did. She then said, sarcastically, "Oh Jovi had fun! Because this was a part for Jovi to meet him friends and drink with them together."
"Is this about you, everything, or about us?" asked Yara. Jovi said he's over it while looking glassy-eyed into the distance, clearly the victim of his own indulgence.
After a few more comments from Yara, Jovi released a lame, "Welcome to pregnancy, guys!"
Yara asks Jovi to stop drinking
It wasn't long before Jovi's drinking became the focus of Yara's attention again. She sat her 90 Day Fiancé beau down to explain why he should cut back, given her pregnancy and the state of their relationship.
"If you wanna be with me, you need to stop the drinking," said Yara.
"I don't need to stop the dinking. … Oh yeah okay, you think that because you're pregnant for nine months you can't drink so now I can't too? That doesn't make any sense," replied Jovi.
"Yes, you can't too because you need to support me," replied Yara.
"I think when Jovi's drinking he only cares about having a nice time with his friends," Yara told producers. "I gave up everything I have to be here, so he needs to make sure that I'm happy."
"You drink every day. … And you don't think about your future which is make me mad," Yara added. "If I would've known that it will be like this, my life here, I would never come to live here. Swear to God. Why I was need to change my nice life to this sh*t?"
Yara started crying and told Jovi she doesn't want to cry because of him. Jovi didn't say anything at all until prompted, and continued to deny Yara's claims.
'90 Day Fiancé': Reddit fans fed up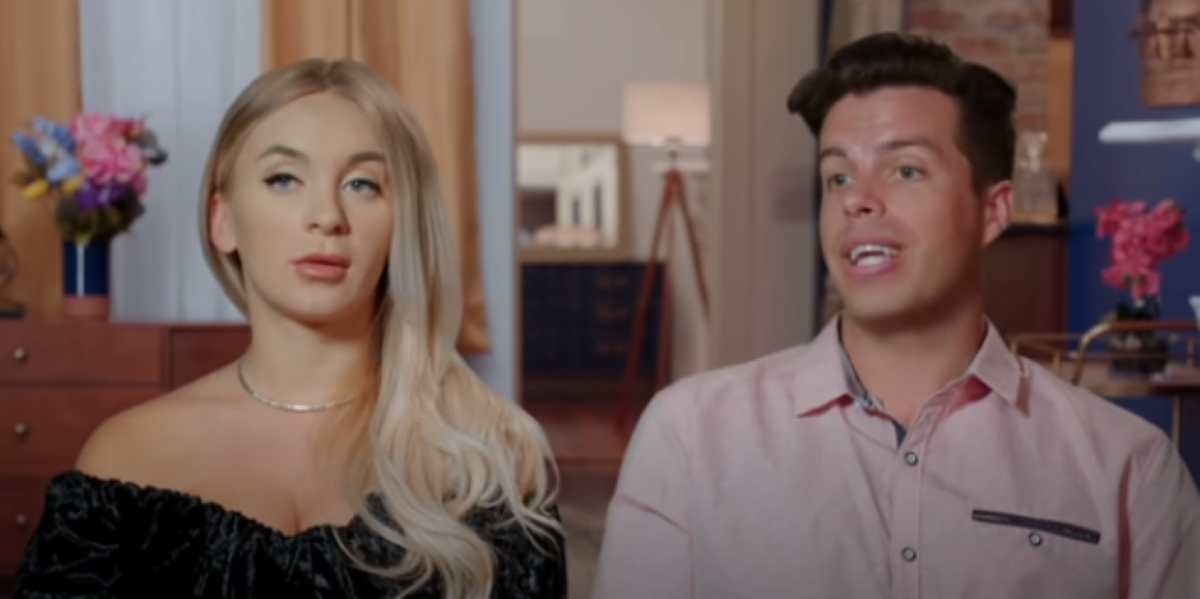 Fans of 90 Day Fiancé on Reddit are feeling very frustrated by Jovi's behavior towards Yara. Many seem to think Yara should cut her losses while she can.
"I have NEVER heard him say anything positive or nice to Yara. He's always drunk and telling her to shut up. He's a prick and I feel bad for her," wrote one user.
"He's simply a drunk. Using New Orleans culture as an excuse is just that, an excuse. He's a sloppy mean drunk. She's alone in a new country expecting a baby after having had a traumatic miscarriage," pointed out another fan of the show.
"He needs to understand he isn't that young anymore. Getting blackout drunk that often (look at those dead eyes) is going to catch up on him soon," opined another Redditor.