'90 Day Fiancé' Cast News: Ronald Smith Says Tiffany Franco Never Submitted Visa Application
90 Day Fiancé cast member Ronald Smith is making claims that Tiffany Franco never submitted his visa application like she claimed. Tiffany and Ronald have been at odds on social media for some time now, and their fighting is only getting more heated as it spills over into social media. During a chat with 90 Day Fiancé blogger John Yates, Ronald made his claims — here's what he had to say about Tiffany and the visa process. 
Ronald claims Tiffany never submitted visa application
RELATED: '90 Day Fiancé': Andrei Castravet Threatens Libby's Family — 'I'm Gonna Dig Into Your Past'
During an interview with 90 Day Fiancé blogger John Yates, Ronald Smith claimed that Tiffany Franco wasn't honest about going through with the visa application. He suggested that she didn't submit papers that were necessary in adequate time.
"Let me tell you, it's not the way that Tiffany is trying to make it look. She lied about the visa," Ronald said.
"The thing is with the visa, she told me everything is submitted, everything is done, we're just waiting for the interview date. I believed her. And then I found out there are papers still outstanding."
"When I asked her about it she was delaying for three weeks. She was delaying and delaying. Why she couldn't print out these papers and submit them electronically? And eventually, I got her to submit them … only to find out today that rapid visa asks for the same papers she was supposed to admit," he added. 
"It's all a lie, she never submitted the visa application. She told me that she did submit it. She's lying about [something], or she's hiding something, or she doesn't want me there, or she wants to be on another season — I don't know."
"I can't say too much now because I'm on the contract, but let me tell you guys one thing — when the contract is done, which is soon, you're gonna see other things posted on social media," Ronald claimed.
The '90 Day Fiancé' star phoned in his mock interview
However, Tiffany Franco previously felt as if Ronald Smith wasn't taking his visa application seriously. During one segment, the 90 Day Fiancé cast member had a mock visa interview in which he seemed to care little about the process. 
When the mock interview started, Ronald wasn't even entirely on screen — he leaned backwards into a very leisurely position until Tiffany asked him to reposition himself. Once he readjusts, the mock interviewer informs Ronald that he must take this seriously, because they only get one chance.
When the interviewer asked if he had been arrested, Ronald flippantly replied, "Yeah, plenty of times."
When the interviewer asked what the arrests were about, Ronald gave a lengthy monologue about how South Africa law enforcement works. It's a very awkward and uncomfortable interview to say the least.
Tiffany Franco spills tea on messages from Ronald Smith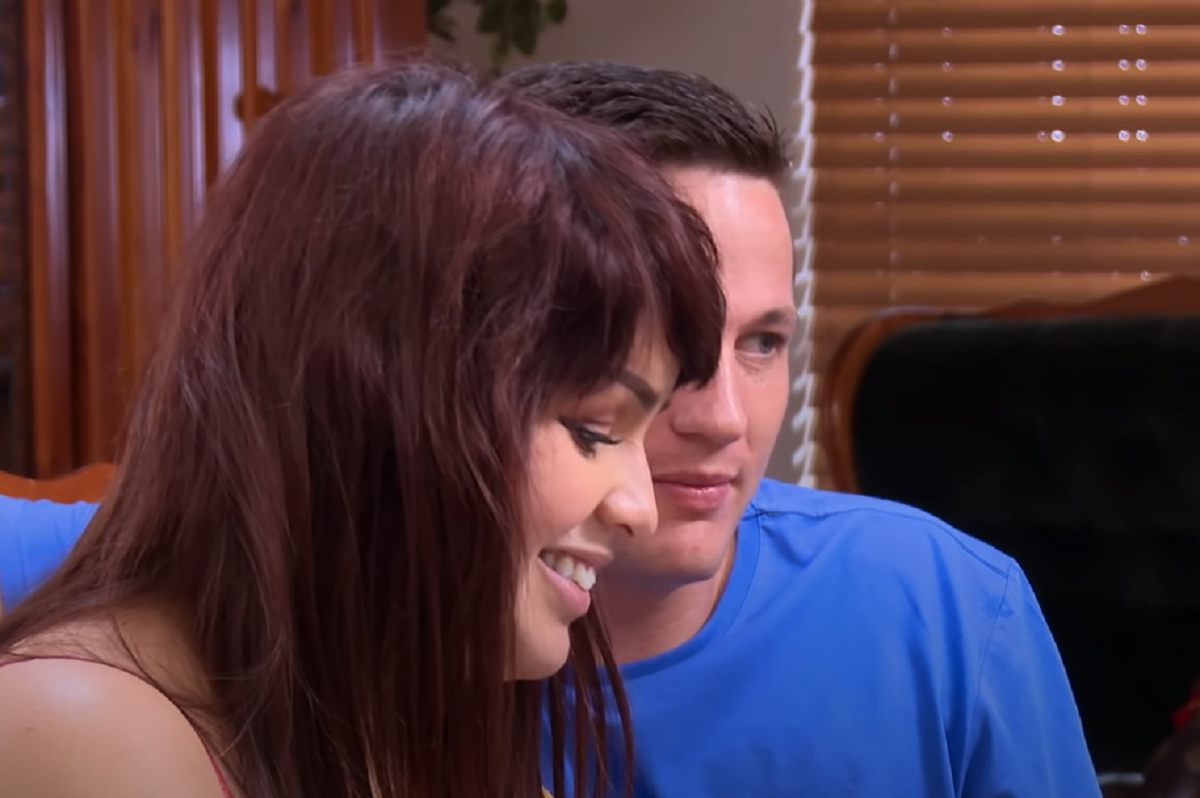 Tiffany Franco took to Instagram to share messages she received from Ronald Smith in which he calls her some nasty things. She posted them on her Instagram story, and John Yates captured them here.
"You are a sick whining sonofab-tch woman I do not want to know nothing about you I don't want to hear about you all I want is my kids I'm done with you you move on I move on [sic]," wrote Ronald in part.
"You are worthless you are not worth being loved you are useless as a woman as a wife you are a good mother keep this message you gonna need it. Now you can fick off [sic]," he added.