'90 Day Fiancé': Rose Vega Dishes on Stomach Ulcers
Rose Vega and Big Ed Brown had an incredibly awkward time together. Rose was on 90 Day Fiancé: Before the 90 Days Season 4 with Ed. The two were clearly not on the same page, and Ed managed to insult Rose several times during his stay with her in the Philippines. One of these insults revolved around Rose Vega's stomach ulcers, something that the CBS franchise star has since dished on in further detail.
Big Ed Brown insulted Rose Vega's breath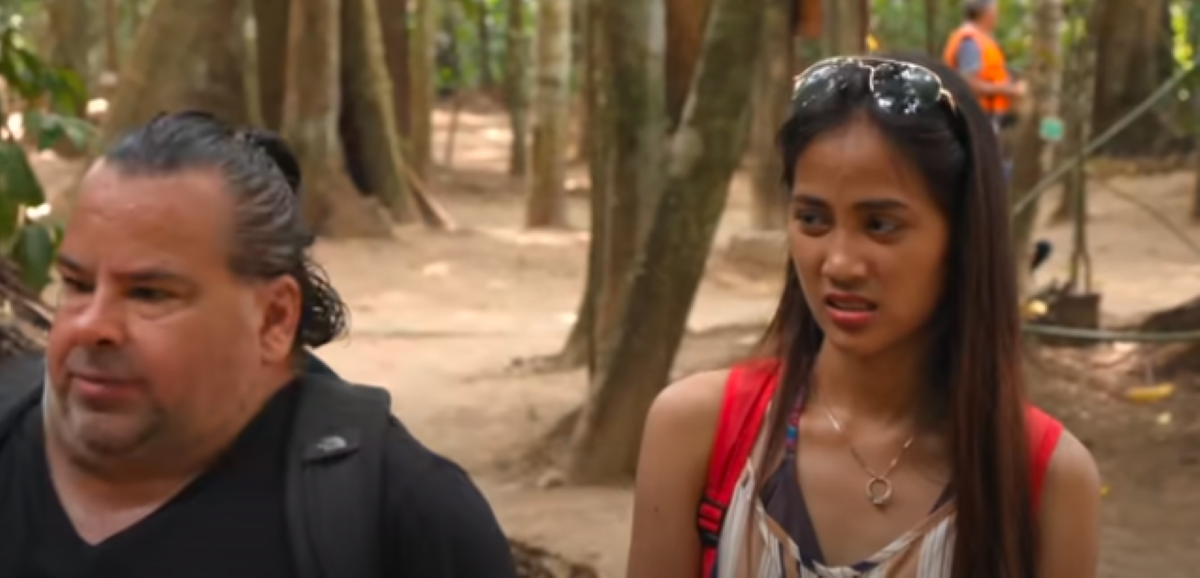 RELATED: '90 Day Fiancé' Fans Are Living for Rose Vega's Glow-up
90 Day Fiancé star Ed Brown, who goes by Big Ed on social media, made several unflattering comments towards Rose Vega during their time together on the CBS reality show.
One of the insults that set both fans and Rose off the most had to do with her breath. During one episode of 90 Day Fiancé Ed decides to give Rose a couple of gifts. These included a bikini and a teddy bear. Unfortunately, things soon went downhill.
"I got you a couple more things. This is going to be less romantic. So, this is mouthwash. And I got you a cute toothbrush because your breath is not pretty," Ed told Rose on 90 Day Fiancé.
"One of the first things I noticed, even at the airport, was her breath," he then told producers.
Naturally, Rose was incredibly upset with Brown after his insulting behavior. In fact, Rose had stomach ulcers that occasionally caused her to have bad breath. She went on to tell him that she brushes her teeth every day.
Rose then called Ed rude and ugly, and stormed off to the bathroom. It was an uncomfortable moment between the two to say the least.
Rose of '90 Day Fiancé' dishes on stomach ulcers
Suffice it to say, Rose and Ed's 90 Day Fiancé relationship did not make it through the end of their season together. Many fans felt disappointed by Ed and his behavior towards Rose. Meanwhile, Rose's straightforward attitude and love for her son won her countless fans online.
Since then, Rose has had modeling and advertising opportunities, and has even leveraged some of her TLC paycheck to employ local workers to build her family an improved home.
During a Q&A on YouTube, Rose answered a variety of fan questions, including one about her stomach ulcers and her health since then.
"Yes, I take medicine for my ulcer — an antibiotic. Before I'd experience excruciating pain, but now it's gone," she told fans.
'90 Day Fiancé': Ed stars in awkward 'Bares All' scene
Just when viewers thought they'd seen enough of Ed in 90 Day Fiancé, Bares All shows up with another few minutes of extra Ed cringe. The scene showed Ed trying to do a photoshoot with Rose.
"So rose you know I'm a photographer. I want to paint a canvas of you with my camera. Which means I want to take your picture. In your bikini," said Ed.
Rose told producers she felt shy and uncomfortable when Ed photographed her, especially because it was her first time doing so. Ed wanted to take somewhat more provocative photos, and clumsily tugged at Rose's coverup while asking her to take it off.
"Take that dress off, show me a little skin, let's game on, let's get this thing going," Ed said to the camera.