'90 Day Fiancé': Rose Vega Is in a New Unique Photo Twice
Rosemarie "Rose" Vega used to date Big Ed Brown in season 4 of 90 Day Fiancé: Before the 90 Days. But things didn't work out, and Rose ended up breaking up with Ed. Since then, she's doing rather well for herself, which is a great thing for fans to witness. 
She recently took part in a photo shoot, and she's been sharing some pictures from it on social media. She shared a new unique photo that she's actually in twice.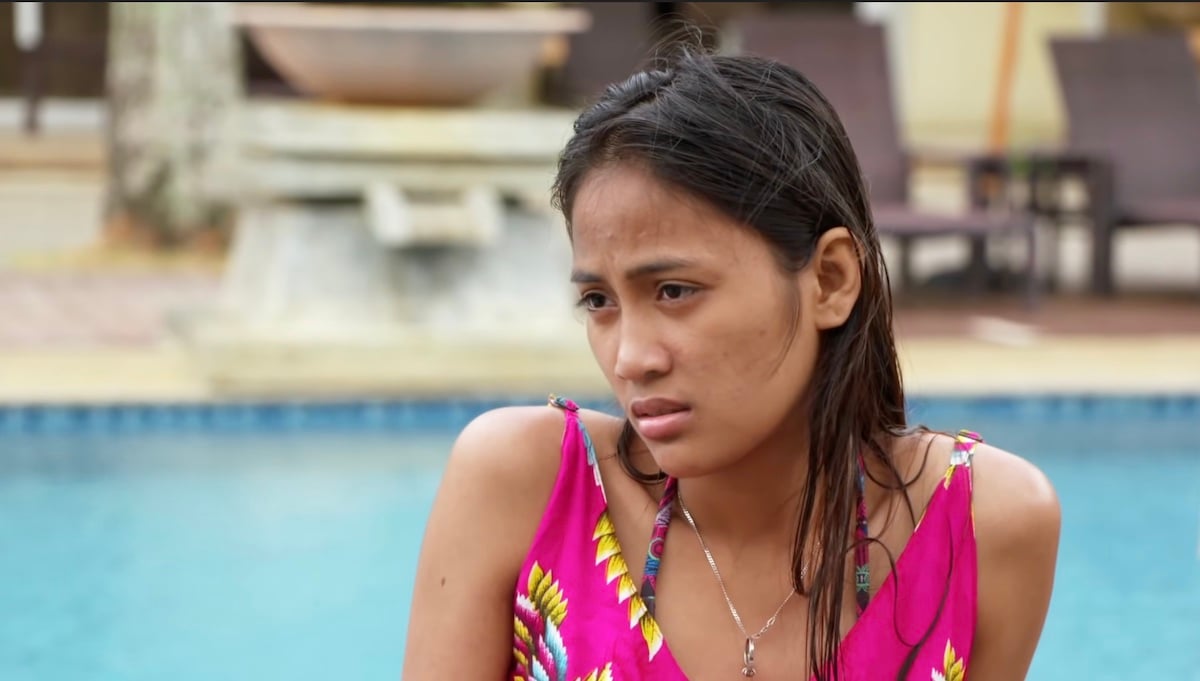 Rose Vega from season 4 of '90 Day Fiancé: Before the 90 Days' is doing well since the breakup with Big Ed Brown
Since Rose broke up with Ed, she's been doing rather well for herself, and she improved her family's circumstances. She's become an influencer on social media. She also has a rather large following on Instagram and YouTube. On Instagram, she has 623,000 followers, and on YouTube, she has 724,000 subscribers. Rose has also tried her hand at modeling too, and she's been known to share photos on social media from her photo shoots.
Rose, who has a son named Prince, has a new home as well that she bought and renovated. It's an upgrade from where she was living before. She even bought a farm, which is extremely impressive. 
Rose Vega is in a new unique photo twice
Rose recently took part in a photo shoot, and she's already shown images from it. She shared an image on Instagram, and it's a must-see for fans. On June 12, 2021, she shared a photo of herself in front of a dark background. She's actually in the photo twice, and it appears to be two photos combined. 
Rose has on a sparkly, neutral-colored dress with a high slit while wearing heels that match. There is also one sleeve with feathers hanging from the cuff on one side while sleeveless on the other side with her arm and shoulder exposed. She looks to be right next to herself in the photo. On the right, she has her hands at her waist with her dress out in the front. On the left side, she has her leg on a platform with a hand on her leg and another holding her arm as she stands to the side with her head back. 
Fans react to the post
Over 33,000 people liked the post, and over 200 commented on it. In the caption, Rose shared a quote while giving credit to the photographer, the dress, as well as her makeup and hair. She also included a hashtag, "#Rose🌹." Fans had a lot of thoughts in regards to the post.
"2 Roses??" a fan asked. "Can it get any better? Maybe 3😍😍😍😍😍❤️❤️❤️."
Other fans had comments like, "You look amazing girl," and "Wow! 🔥🔥🔥🔥."
One fan mentioned the "editing" in the photo. "Holy cow the editing is so crisp! 😍😍," they said.
"Looks like twins," said another fan.
While a fan says, "Perfection perfected."
Fans seem to appreciate Rose's new photo that she appears in twice.