'90 Day Fiancé': Rose Vega Just Showed off an Item From Her Line of Merchandise
Rosemarie "Rose" Vega has become a household name with her appearance in season 4 of 90 Day Fiancé: Before the 90 Days. The mother of one has done well for herself since her time on the series dating Big Ed Brown. She recently showed off an item from her own line of merchandise. We have all the details.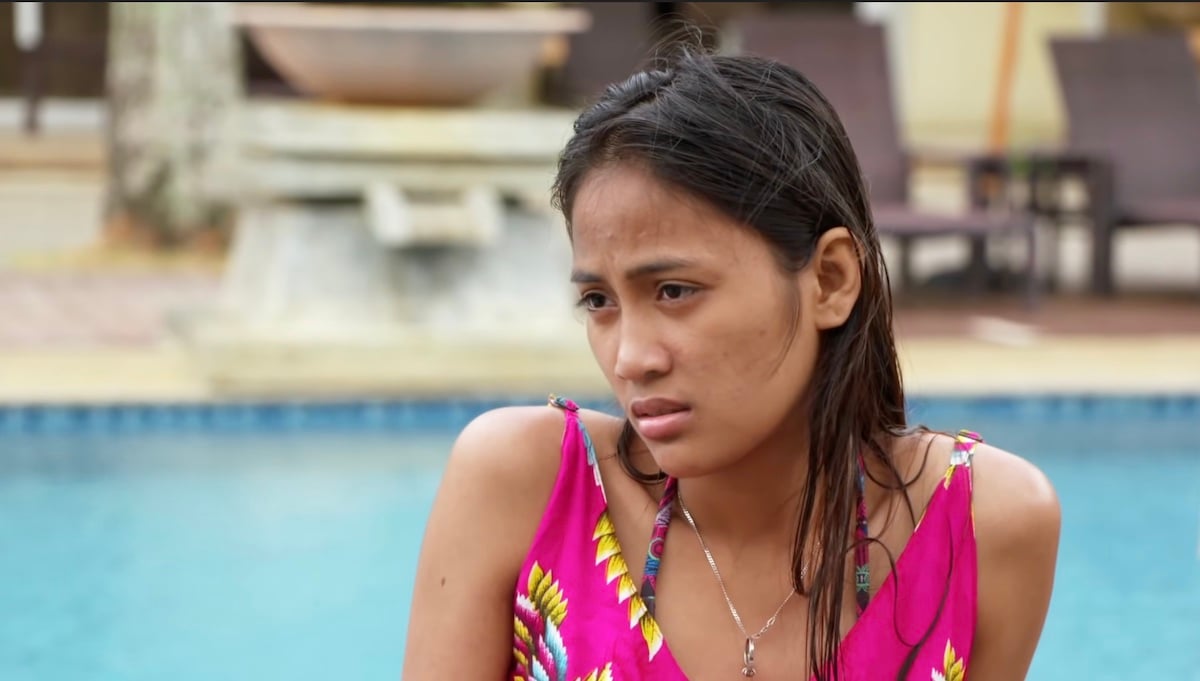 Rose Vega and Big Ed Brown in '90 Day Fiancé: Before the 90 Days'
Fans first met Rose in season 4 of Before the 90 Days. She was dating Big Ed, and he took a trip to the Philippines, where Rose is from, after meeting her on Facebook. Ed was 54 at the time, and Rose was 23.
There were problems from the start, as well as complaints from Ed. He also lied about his height. He even asked Rose to take an STD test, and he also made comments about her shaving her legs and brushing her teeth.
But despite any issues, Rose was still hopeful for a proposal. But all that changed when Big Ed revealed that he didn't want any more children. Rose wanted more kids, and Ed wanted to get a vasectomy. After that major issue, Rose broke up with Ed.
Rose is doing rather well since the breakup
RELATED: '90 Day Fiancé': Rose Vega Gives Fans a Tour of Her House
Since their split, Rose is doing rather well, and she has improved her family's circumstances. She's become an influencer on social media. With 578,000 followers on Instagram and 709,000 subscribers on YouTube, she's developed quite a large following. She's also tried her hand at modeling too, and she's been known to share photos on social media from her shoots.
Rose, who has a son named Prince, has a new home as well that she bought and renovated. It's an upgrade from where she was living before. She also bought a farm, which is quite impressive. She's definitely improved her circumstances since dating Ed.
Rose Vega just showed off an item from her line of merchandise
Rose even has her own line of merchandise now, and fans can purchase her products through Teespring. She has 15 items available for purchase that range from $14.99 to $42.99 in price. Rose recently showed off a sweatshirt that she has for sale. It's all white with a red rose and a stem in black surrounded by a black outline of a rectangle, and it goes for $37.99.
Rose wore the sweatshirt with white shorts and her new purple hair in a post on social media a few days ago. She smiles for the camera while holding the bottom of the sweatshirt with her hands. In the next image, she's laughing, which is always nice to see, as she wears her sweatshirt. In the final photo, she's pointing inward as she looks at the camera.
Rose captioned the post on Instagram: "I'm wearing my favorite #RoseMerch sweatshirt. I'm wearing my smile. Hope you are having a nice weekend with family. Click link in my bio to see my merch. #Rose🌹." Over 17,000 people like the post, and over 100 commented on it.
We'll have to see if Rose decides to add any more products to her line of merchandise as time goes on.